Here is a checklist for selecting your right business setup consultants in the UAE.  Choosing the right strategic partner will help faster realization of the formation and running of your dream company in the UAE.
Starting a business is a thoughtful act and it includes a lot of milestones to cross. Let's look at a few of the key parameters that you should be considered while choosing your business setup consultants in the UAE.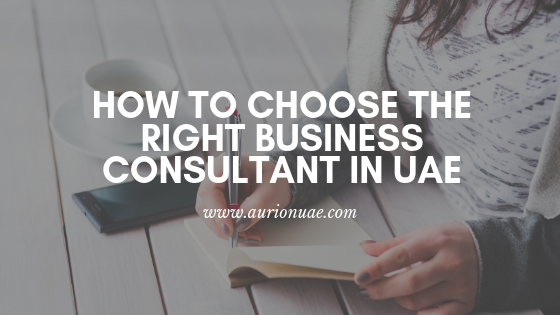 1. Expert team with an exceptional track record
A well-established business consultant in the UAE would streamline your business setup process by assessing current marketing trends and providing valuable recommendations. Business experts with a good track record in terms of successful business setups should be a must-have while choosing your strategic partner.
2. Setting up business goals and KPIs
Carry out a goal setting exercise with your consultant and define key performance indicators to track the progress of your business journey. It is essential to build a rapport with your consultant in terms of goal setting and clearly defining predetermined goals.
3. Legal formalities and Licensing
UAE is a region with lots of legal rules and regulations for setting up businesses. For example, in Mainland foreign ownership is restricted to certain levels while in Free Zone external parties without local support could operate certain businesses. An expert consultant would be able to assist you in terms of choosing apt licensing based on your business requirements.
4. Finding the best locations
Business location has a significant impact on the company's growth. Hence, choosing the right business location based on the industry and nature of operations is essential. While choosing your consultants to ensure that they are able to guide you to the right destination by evaluating factors such as budget, operations, legal requirements, local reach, etc.
5. Strategic government partnership
A consultant must be liaising you with the government entities such as the following:
The Department of Economic Development (DED),
Department of Tourism and Commerce Marketing (DTCM),
Foreign Direct Investment (FDI),
Dubai Land Department (DLD),
Dubai Health Authority (DHA),
Real Estate Regulatory Authority (RERA),
Ministry of Economy or Dubai Municipality.
While you choose a consultant, make sure they are well associated with all the government services as it is essential in the smooth setting up of businesses in the UAE region. Reiterating the fact that choosing the right Business Consultant will help you in setting up your company faster. Good luck with your dream company setup!