Abu Dhabi Police has released a shocking video of a driver who got distracted and failed to drive in the proper lane. In a post from the official Twitter account of Abu Dhabi Police, the car ended up crashing into a signage, driving into a the highway, and crashing on the other side of the road.
Also Read: List of Driving Violations and Fines
The post from Abu Dhabi police also states that the driver got distracted while using a mobile phone while driving. Surprisingly (and thankfully), the car did not collide with other vehicles on the highway.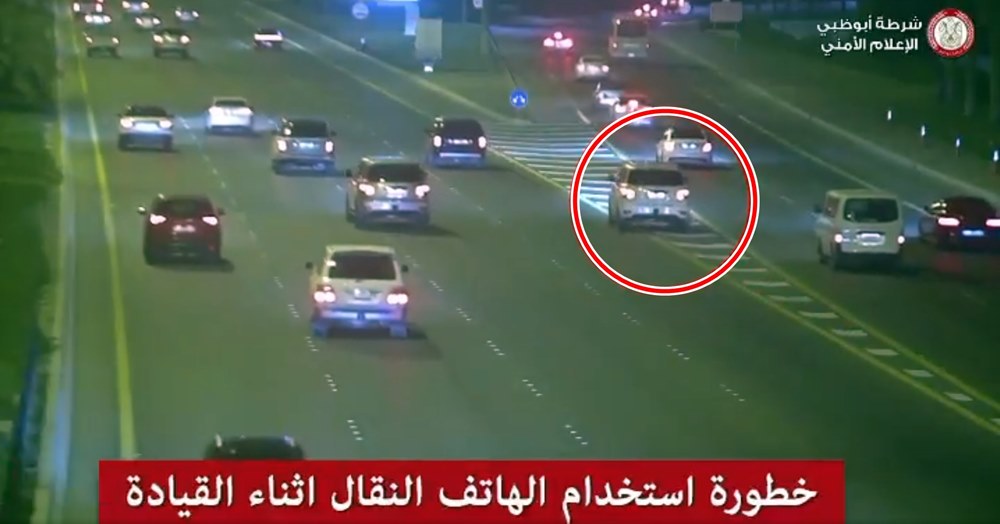 Abu Dhabi Police Shares Video of Driver Crashing Vehicle Due to Mobile Phone Usage
The dangers of using your phone while you are driving. Check out the video below:
شاهد .. خطورة استخدام الهاتف النقال أثناء القيادة#شرطة_أبوظبي#أخبار_شرطة_أبوظبي#لكم_التعليق@AbudhabiMCC @AbuDhabiDoT https://t.co/PG47r0za7a pic.twitter.com/AMqaSPmTFe

— شرطة أبوظبي (@ADPoliceHQ) October 31, 2019
The clip shows that a white SUV moving slowly between the highway and exit which is an off-limits area. The SUV slams into a road signage and unable to stop, the vehicle moves violently to the left and back into the highway. Luckily not colliding with other vehicles in the highway, the SUV crashes at the other end of the road.
May the video serve as a warning to other drivers to be more responsible when driving on the road.