Tax experts in the region foresee that a mix of new direct and indirect taxes will be levied in the UAE and in the GCC in the near to medium term because oil prices are expected to remain low, necessitating the creation of new sources of revenues to fund budgets.
Part of the new scheme could include taxes on wealth and property, as well as corporates, while income tax will also surely come but it will be introduced at the far end in the UAE and GCC. More importantly, new taxes will come in phases rather than being implemented in one go according to experts.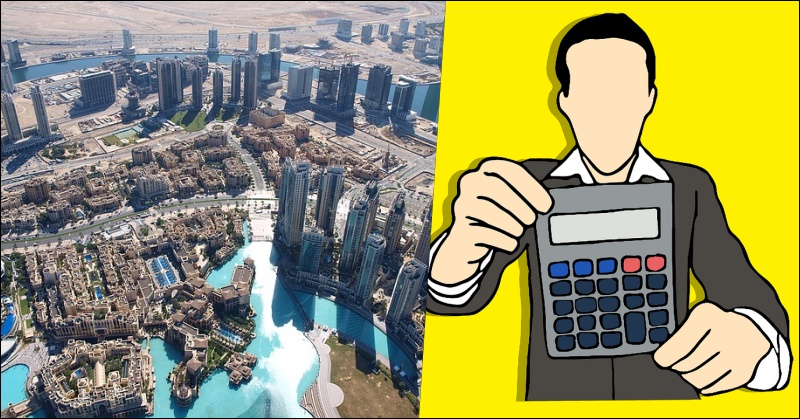 New Direct, Indirect Taxes to be Adopted in UAE
In a statement, Dr Rasheed Al Qenae, head of tax at KPMG Middle East and South Asia and managing partner at KPMG Kuwait was quoted: "Looking at the budgets and oil prices, GCC governments will have to introduce new taxes but they cannot bundle it in one go. They have to break down slowly. For example, in Kuwait, they mentioned corporate tax and then on the far end, it will be income tax," as shared in a report by the Khaleej Times.
Dr. Rasheed also noted that the GCC region is at the elementary stage of tax education and the governments will have to look at other sources of funds.
In an interview with the Khaleej Times, Al Qanae pointed out: "In 10 years, we expect wealth, property and asset taxes can be levied in the region because it is not that the governments want to impose but because they will have to. They will come gradually and take time. Now governments are focused on introducing value-added tax across the region. Once that is stabilized, they will think about others."
In line with this, Dr. Rasheed brought up the possibility of introducing a luxury tax in the medium term.
He also stressed, "First, it is going to be VAT and then on top of that will be a luxury tax. This is very clear in developed markets and it is called a luxury tax." 
The contribution of these taxes to the GCC budget will substantially increase in the next five to 10 years.
Accordingly, the UAE, Saudi Arabia, and Bahrain have levied 5 percent VAT on goods and services. Moreover, the UAE has also levied 100 percent tax on tobacco and energy drink and 50 percent on carbonated drinks. From December 1, this sin tax will be expanded to shisha and other drinks that will contain sugar.
For his part, Jihad Azour, director for the Middle East and Central Asia Department at the IMF, also called on the regional governments to diversify revenue sources including the introduction of new taxes. The fund had earlier asked Riyadh to double the VAT to 10 percent.
Commenting on the topic, Jane McCormick, global head of tax and legal for KPMG International, pointed out that it seems inevitable that VAT is likely to rise for a lot of reasons. "It is tax easy to collect. You can automate a lot of processes."
Meanwhile, Surandar Jesrani, managing partner and CEO of MMJS Consulting, noted that GCC governments do recognize revenue from oil would be under immense pressure over the next few years.
However, Jesrani believes that regulating the production and sale of cooked food, such as fast food, may pose significant administrative challenges. Despite all this, the extension of laws to include such products within the ambit of excise cannot be ruled out.
In line with direct taxes, experts in the UAE believe that federal level corporate income distribution tax – i.e. tax on distribution of income/profit, dividend, etc – could be levied in the UAE with a larger and expanded tax base whereas indirect taxes can be expanded in certain [global] industries such as gaming, racing, exotic clubs, etc, as with the expansion of sin tax on those products/services.
Despite these plans, the government will most certainly introduce new taxation schemes in a gradual and progressive manner in order for residents as well as businesses to cope accordingly.
ALSO READ: UAE Money Matters: Guide to Banking, Taxes & Wills in Dubai