Driving a car is both a luxury and a responsibility, especially when you're living in the UAE, where traffic rules are strictly enforced. And in the event that anyone violates traffic rules, the police have set strict measures using technology to catch violators right on the act.
This has been the case with the young motorist caught by the Umm Al Quwain Police for driving at a speed of 225 kmph as caught by a speed camera along the Sheikh Zayed Road in the UAE.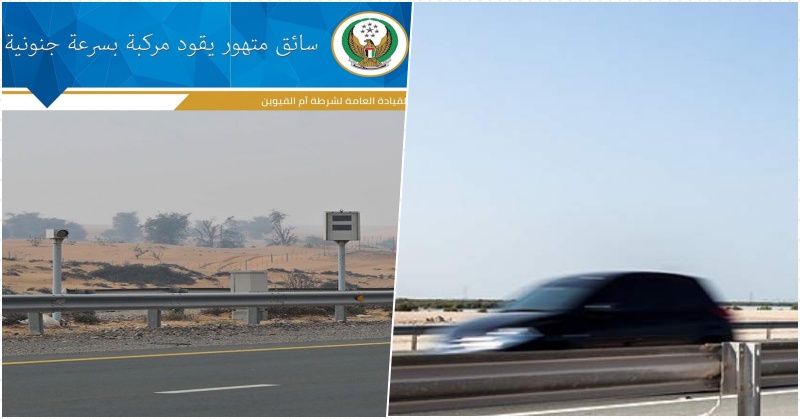 Police Nabs Driver Speeding on Sheikh Zayed Road in UAE
According to Col Saeed Obaid bin Aran, director of the department of traffic and patrols department, UAQ Police, the speed limit on the said road was 140 kmph, and the driver exceeded the speed limit by 80 kmph.
In line with this, the driver was summoned and referred to the traffic prosecution, while the car he was driving has already been impounded by authorities.
Col Saeed shared, "As per the amended federal traffic law, exceeding the maximum speed limit by more than 80kmph draws a fine of AED 3,000, along with 23 black traffic points, and the impoundment of the vehicle involved for 60 days."
He added that speeding has been among the main reasons behind fatal road accidents. Studies show that young drivers are mostly involved in speeding violations.
As part of the police's campaign to curb speeding violations in the emirate, more radars, fixed and mobile, are to be deployed along public roads to ensure safety and compliance with the law.
Therefore, it's important for all drivers to observe the speed limit and to never exceed it.
Col Saeed left a firm warning to all traffic violators: "The UAQ traffic police will have no tolerance towards speedsters."
Also, it's important to understand that all pedestrians, young and old, are most vulnerable when they are out in public, or crossing the road.
Guided by this knowledge, drivers must exercise caution and responsibility – being on the side with more power on the road, to protect and respect the rights and safety of pedestrians on the street. One way of doing so is by religiously complying with traffic laws and exercising mindfulness and critical thinking at all times. If one is successful at keeping their records clean and free from any violations incurred for a certain period of time, a corresponding merit or benefit is offered by the UAE police, as well.