As Dubai grows into a bustling metropolis and hub for international businesses, the demand for specialized services also grows. There is a high demand for specialized service providers for advertising, internet technology (IT), eCommerce, fashion & apparel, and more.
Due to the massive development in Dubai on a global scale, and many foreign companies and brands joining the market, the need for one other service became glaringly apparent. Professional translation services are an essential factor everywhere due to the global nature of business in the 21st century, and translation in Dubai is no exception.
We talked to S.K. Shahid, Chief Executive Officer of Al Syed Legal Translation, one of the top translation service providers in the city to see how they fit into the current Dubai translation scene and what their priorities are.
What kind of translation do you usually manage as a team?
S.K. Shahid: We have quite a wide offer of translation services we can provide due to our team's diverse skills and the fact that we can handle translation services for 350+ language pairs.
We handle many different types of translation projects. Medical, legal, technical, commercial, to name a few but we have experience with a variety of other, specialised fields. This is what gives us our edge in this, very competitive market.
What challenges have you faced to get a foothold in this industry?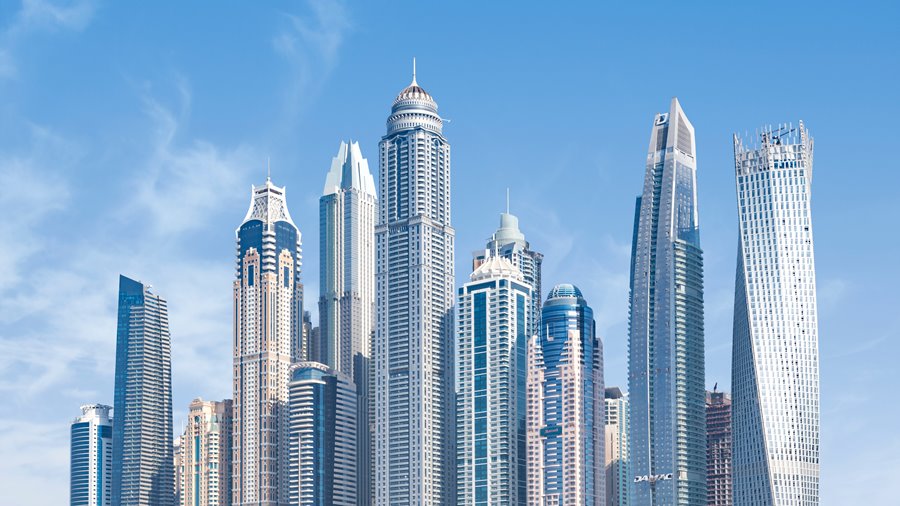 S.K. Shahid: There were quite a few, to be honest. One of the biggest ones was creating a reliable team. Without a talented and dedicated team, success just isn't achievable in this industry.
After getting accredited by the Ministry of Justice, our legal translations were well accepted in all departments of UAE such as Land Department, DNRD, Dubai Municipality, DMCC, Free Zones, all courts, public prosecution, Dubai Police, RTA, Notary Public and so on. Being good enough to enter the official channels and do consistently good work was quite a milestone for us.
Does the Al Syed team stand out in some other way?
S.K. Shahid: Well, our goal was always to provide our customers with reliable services but also a service that is easy and convenient.
We identified a way to improve that convenience for our clients by offering the first-ever mobile translation office . Basically, a client can contact us about a translation project, and our team will arrive at the designated address and handle the required work on the spot. This kind of doorstep translation service is perfect for businesses that need to act fast and manage their projects immediately.
No need for personal visits to our office – we assess the problem on the spot and resolve it for our clients.
How does this doorstep translation work?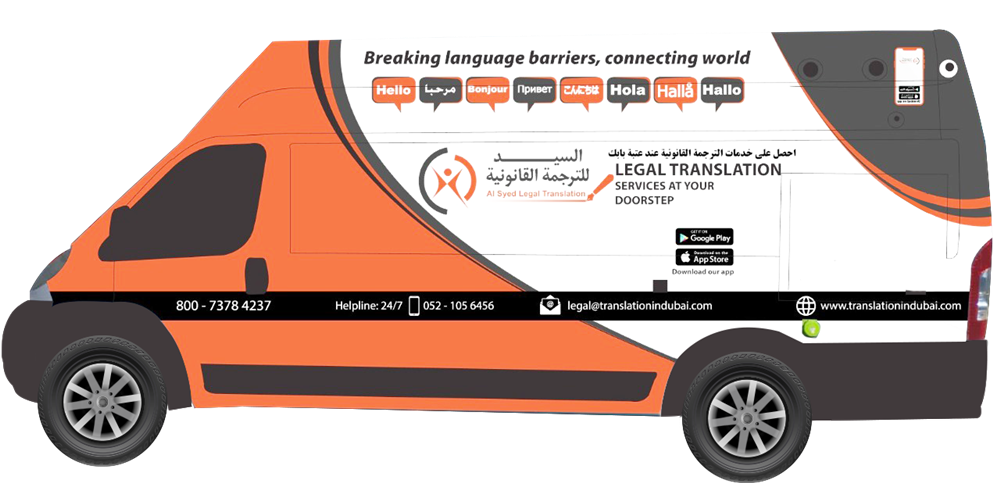 S.K. Shahid: It's quite simple, actually.
The first step is the initial contact, and for now, clients can contact us through our website if they need translation in Dubai handled by a certified team. An app will be available soon for both Google Play Store and Apple Store – it is currently in development.
Our team arrives at the designated location with a dedicated translator on board. This saves the client's time on commutes and provides on-the-spot translation for them.
In addition, We have a designated happiness consultant in our mobile office to help the client understand the process of translation for a particular document. Not every translation works the same, and it depends a lot on what kind of legal document we are working on. So he's there to help familiarize the client with the process.
Finally, legal translators in the field are connected to the Al Syed e-system to get assistance if required. We can't always expect one person alone to be able to resolve a project 100%. This is why all the information is processed through the Al Syed e-system to give the client full insight into the translation process and ensure the quality of the result.
Any advice for people looking to get into the translation niche in Dubai?
S.K. Shahid: Stay out of our turf! (laughing) Just a little joke, of course. There's plenty of work for everyone, and as far as advice goes – be meticulous with your work is what I'm going to go with here.
The only way to become a successful translator is to have a good reputation, and this takes time and effort. Keep at it, be diligent, realistic with scheduling and deadlines, and success will follow.
Having satisfied customers is the way to grow. It brings in recommendations from clients, and this is the most reliable road to getting more work.
It sounds a bit cheesy, but it is 100% true.
You can find out more about Al Syed Legal translation in Dubai on their website or contact them through one of the links shared below. We wish them success in their future endeavors, and we thank S.K. Shahid for the opportunity to have this talk.
Website: https://www.translationindubai.com/
Office Address: JLT (Al Mas Tower) | Al Barsha 1 | Emirates Tower in the middle of DIFC and World Trade Centre, off the Main Sheikh Zayed Road
Toll free number: 800 – 7378 4237 (800 – SERVICES)
Email: legal@translationindubai.com