This year 2020, the 2,400 Php annual Philhealth contribution for Overseas Filipino Workers (OFWs) will now be an initial payment as Filipinos overseas are now required to pay 3 percent of their income to Philhealth (Philippine Health Insurance Corporation).
Also Read: Overseas Filipinos Express Frustration Over Philhealth Mandatory 3% Contribution
This announcement was based on the latest circular issued last April 22, 2020. The increase in contribution was rolled out last year. The circular talks about Contributions and Collections of Payments from OFWs, which are classified as direct contributors under the Universal Health Care (UHC) Law.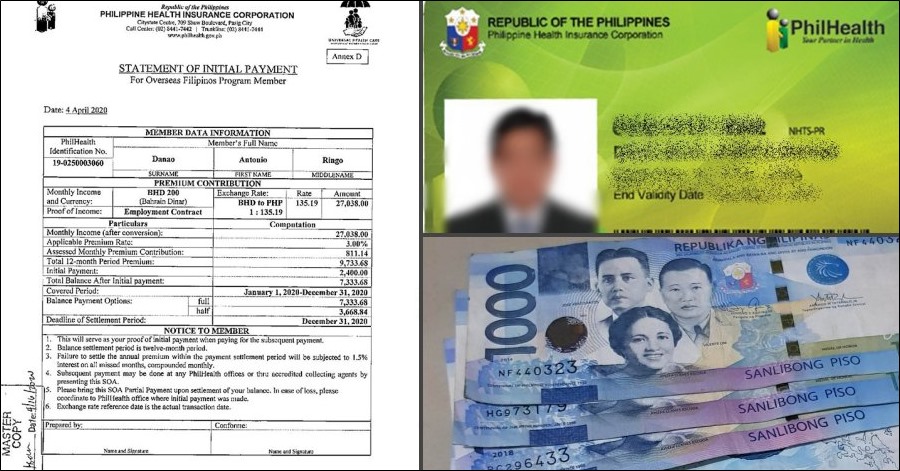 3 Percent PhilHealth Mandatory Payment for Overseas Filipinos
PhilHealth Circular 2020-0014 covers all OFWS, including those on vacation and those waiting for documentation, as follows:
Land-based OFWs;
Seafarers and sea-based workers;
Filipinos with dual citizenship;
Filipinos living abroad;
Overseas Filipinos in distress; and
Other overseas Filipinos not previously classified elsewhere.
Philhealth Full Circular
Please see the full circular below as shared from the Philhealth FB page: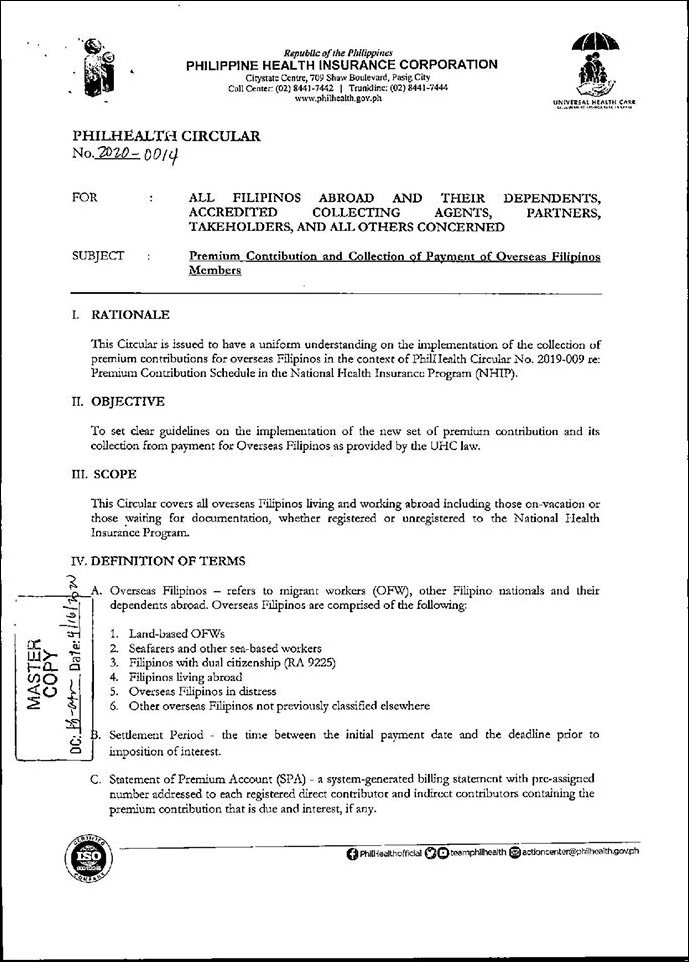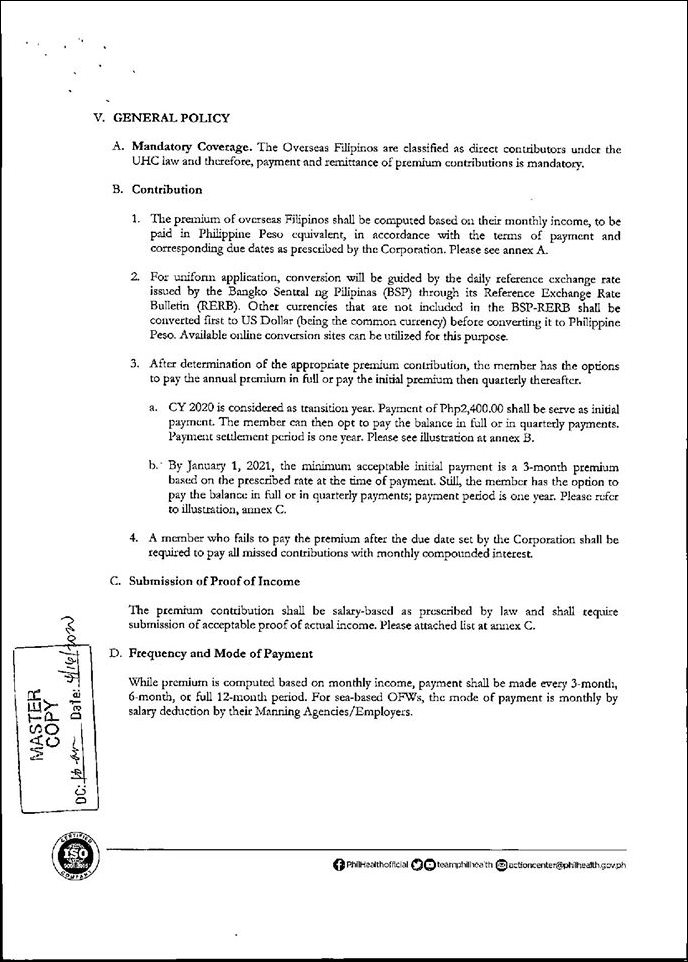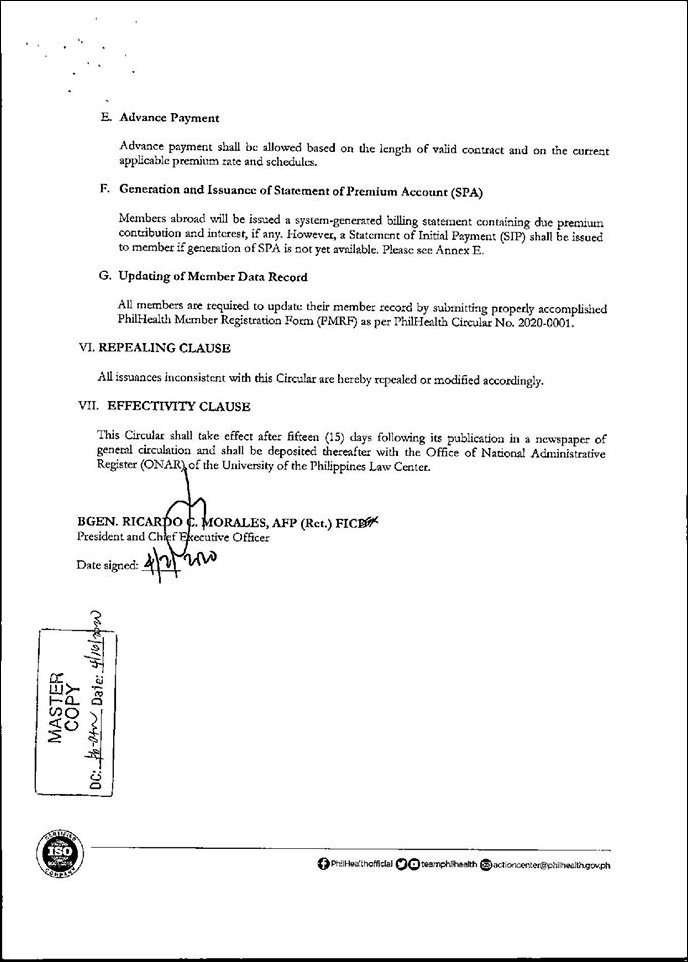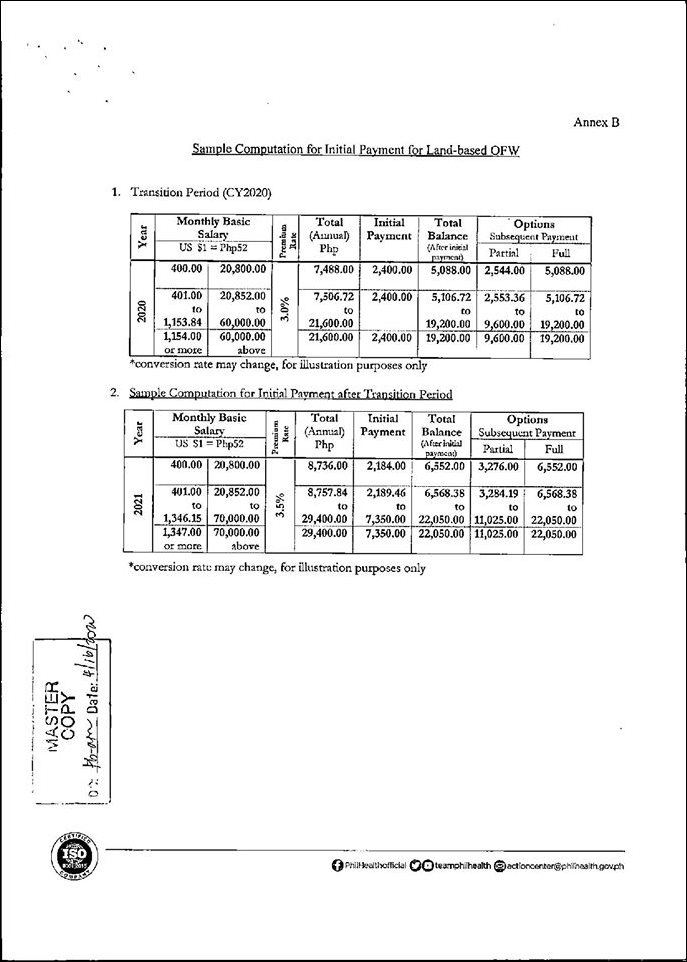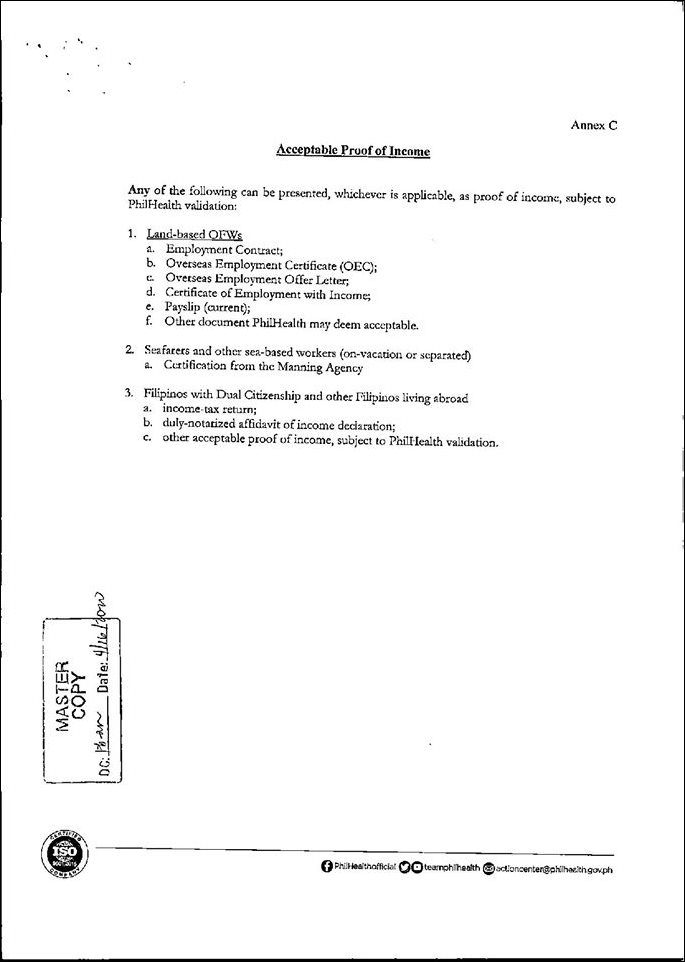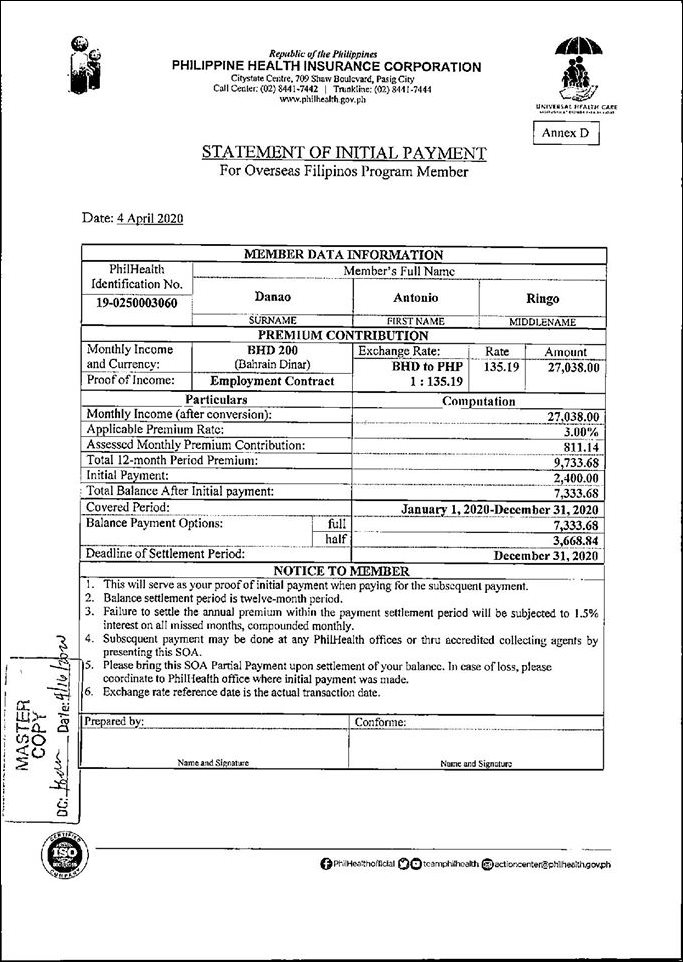 Yearly Increase Until 2024-25
PhilHealth's latest circular also mentioned a yearly increase in premium rate and income ceiling between 2019 and 2024-25, as follows:
Premium Rate
2019 – 2.75%
2020 – 3.0%
2021 – 3.5%
2022 – 4.0%
2023 – 4.5%
2024 – 5.0%
2025 – 5.0%
Income Ceiling
2019 – PHP 50,000
2020 – PHP 60,000
2021 – PHP 70,000
2022 – PHP 80,000
2023 – PHP 90,000
2024 – PHP 100,000
2025 – PHP 100,000
The annual increase in premium rate and income ceiling, in turn, would also mean a yearly increase in PhilHealth contribution. For more information about the latest circular, check out PhilHealth Circular 2020-0014, which talks about premium contribution and collection of payment from OFWs.
While the increase in PhilHealth contributions will certainly be heavier on our pockets, let us keep in mind that it is part of a wider Universal Health Care (UHC) Law, which seeks to provide health care to all Filipinos, regardless of class or status.
At the same time, let us also hope for greater and better health coverage for all members. If you are wondering about the authority's package for a certain illness, for example, you can use the new PhilHealth mobile app to check different case rates.