The summer season in the Middle East is known for the terrible temperatures it brings during the day and even at night. This is one of the major reasons why most countries in the Middle East place a ban on working in open areas during mid-day, to protect workers from the intense heat.
However, unfortunate instances involving children left inside closed vehicles are just as dangerous for the damage this kind of environment can pose to a child's body, especially at rising temperatures, which is common in the UAE at this time of the year.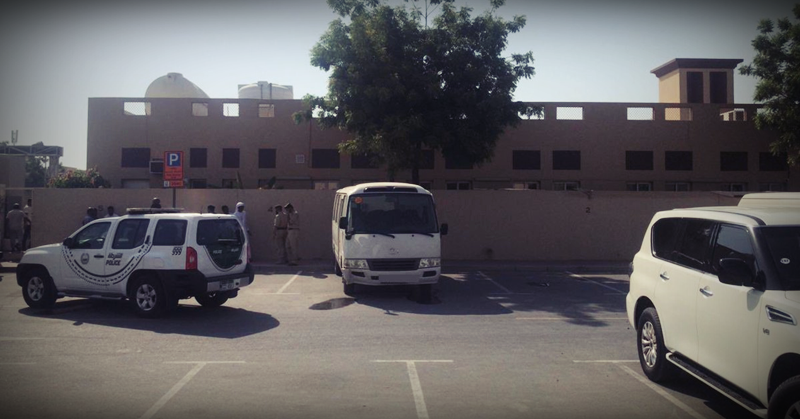 Six-year old Child Dies After Being Left Inside Dubai School Bus
Unfortunately, this was the fate of a six-year old Indian boy who died inside a school bus, after being locked in and left behind for several hours in Dubai last Saturday, as shared in a report by the Khaleej Times.
The child, who was identified as Mohamed Farhan Faisal from the south Indian state of Kerala, was a pupil at an Islamic centre in Al Quoz. According to a statement from family members, the boy had dozed off after boarding the bus from Karama. He was left behind after all the other students disembarked outside the centre at 8 am.
The Dubai Police were notified about the tragedy at 3 pm. An official from the boy's school confirmed the boy's body was found when the driver took the bus out to drop the students back home.
The police noted that the body had been shifted to the forensic department at 6 pm for an autopsy.
At present, the official cause of death had not been declared in public. The boy's remains had already been laid to rest in Al Quoz on the same day, where more than 200 people came to pay their respects.
The General Authority of Islamic Affairs and Endowments, which oversees all Quran Centres in Dubai, offered its condolences to the boy's family. "We are working with the Dubai Police to investigate the tragic incident," it said.
قبل قليل، وفاة طفل يبلغ (٦سنوات) من الجنسية الاسيوية في حافلة تابعة لمركز تحفيظ القرآن في منطقة القوز بعد نزول جميع الأطفال واغلاق الابواب وتركه منسياً منذ الساعة ٨:٠٠ داخل الباص حتى فارق الحياة. pic.twitter.com/YvGdSmXkN9

— Dubai Policeشرطة دبي (@DubaiPoliceHQ) June 15, 2019
Regarding the incident, doctors shared that leaving a child inside a closed vehicle, especially in Dubai's scorching heat, can cause severe damage to the body and lead to death. It's life-threatening to an adult body, but is "even worse" for children as their bodies start dehydrating faster.
According to Dr. Farah, who works at the Garhoud Private Hospital's emergency department, "The child will lose fluids, get severe dehydration, and suffer from suffocation when left in a bus under this heat."
The temperatures in Dubai have been rising over the past few days. As reported previously, the mercury hit the 49°C mark on Friday (June 14). Parents and (school) guardians are advised to keep strict monitoring of the children under any circumstances to avoid these kinds of unfortunate events in the future.
ALSO READ: Pet-Owners Warned: Extreme Heat Poses Serious Threat