Coming into the summer season when most residents are on vacation, the UAE's National Ambulance recently announced that it has boosted its emergency preparedness to 125% in order to ensure safety among residents.
However, despite this agency's efforts, the people in the UAE are also expected to do their part to promote safety, especially in public places such as roads and community areas, where other people may be affected by their actions directly or indirectly.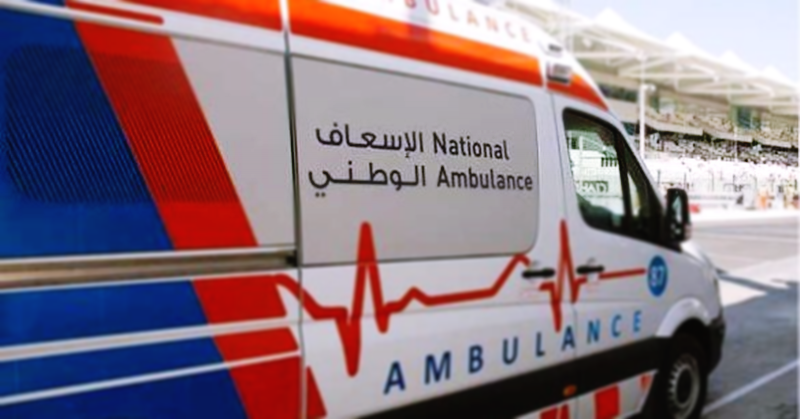 Motorists Warned About Obstructing Emergency Vehicles
In line with this, the Abu Dhabi Police have once again issued a warning against obstructing movement of emergency vehicles, as shared in a report by the Khaleej Times.
Earlier this month, the Ministry of Interior (MoI) also posted a statement urging drivers to give way to emergency vehicles and official convoys. Failure to do so can result in a fine of AED 1,000 and 6 black points for the driver.
In an Instagram post, the ministry announced a new campaign in order to address this traffic violation – 'civil patrols' will be dispatched to catch motorists obstructing movement of emergency or official vehicles.
 

View this post on Instagram

 
The initiative aims to strengthen compliance to traffic rules and reflect a civilised image for visitors.
According to the ministry, motorists blocking ways for ambulances remains one of the main obstacles facing emergency services.
In 2017, Major Abdullah Al Qubaisi, head of the traffic control department at the Abu Dhabi Traffic and Patrols Directorate, had announced the implementation of the AED 1,000 fine for drivers blocking ambulances and other emergency vehicles as part of the amendments made to the Federal Traffic Law, which came into effect on July 1, 2017.
Al Qubaisi pointed out that cars sometimes do not give way to emergency vehicles and ambulances and drivers struggle to get through the traffic jams to reach the accident scenes.
He also noted that those who fail to give way to emergency vehicles put people's lives in danger. Motorists should allow paramedics and rescue teams to do their work of saving lives by not blocking the emergency vehicles.
For their part, the Police explained that a rushing ambulance means someone's life is in danger and a motorist can help save that life by giving way so that there is no delay in the treatment.
In line with the National Ambulance's goal to offer the best service possible to patients in emergency, the Abu Dhabi Police also emphasized the fact that giving way to emergency vehicles helps improve response time for accidents. Impeding the movement of emergency vehicles is a negative behaviour which can prevent or delay delivery of ambulance services to the injured in the right time, which may cause complications.
The advisory was cascaded to all police authorities in the country.
ALSO READ: Abu Dhabi Police Issues Road Safety Advisory During Unstable Weather Conditions