As many residents look forward to spending their Eid holidays on vacations, the government is looking at areas such as safety and security of those who will be travelling within and outside the country, as well as those who intend to leave their residences for an extended period of time, either for work or vacation.
ALSO READ: Dubai Police Offers Home Security Services for Residents Travelling During Eid
And because accidents statistically happen more frequently during vacation or holiday periods, the government continues to strengthen initiatives that would help lessen the rates of accidents within the country during this period.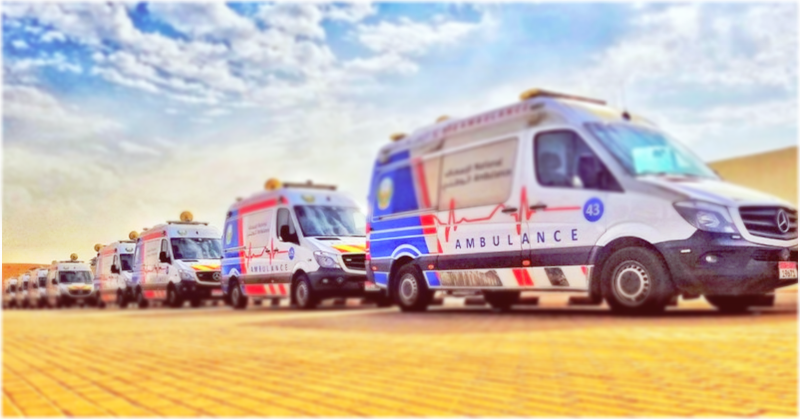 Emergency Preparedness Raised to 125% for Eid Holidays in Northern UAE: National Ambulance
As such the National Ambulance has confirmed that it has boosted its emergency preparedness and taken all response measures for Eid holidays, as shared in a report by WAM.
The initiative comes as part of an integrated pre-emergency plan to increase emergency resources by 25 percent leading to 125 percent readiness to ensure public safety and preparedness to deal with potential emergency incidents and road traffic accidents across the Northern Regions during the public holiday, which statistics show increase over this period.
The emergency preparedness plan includes an increase of 25 percent in both frontline medical emergency crews and the teams working at the Ambulance Communication Centre, to ensure efficient response in dealing with the expected increase in calls and potential incidents.
Based on last year's statistics, the data indicates that the number of calls received during the Eid holiday was twice as high as normal days.
It's great to note that the government has foresight to address potential incidences that may arise with the extended vacation period this Eid holidays.
As for the residents, part of planning for a holiday trip or vacation is knowing the risks and dangers associated with the place you intend to go to (i.e. beach, mountain, other countries). Other than checking police and safety advisories, it would also be good to have a medical check-up prior to going on vacation, especially when it's outside the country.
Furthermore, knowing what to bring such as first aid kits, and medications for travel-related (acute) illnesses as well as for your health maintenance is a must. Either way, knowing your options such as the nearest police stations and medical emergency departments in the area will also prove to be helpful at times of an unexpected injury or medical crisis.
ALSO READ: 17 Killed, 5 Injured in Unfortunate Bus Accident in Dubai