At the start of the year, the Dubai Police have been proactive in developing and introducing smart systems that aim to improve security services provided to all residents in the emirate.
Along with other initiatives dealing with traffic congestion and road safety measures, the Dubai government looks to take its police arm's public service another level further with more innovations soon to be introduced to the public.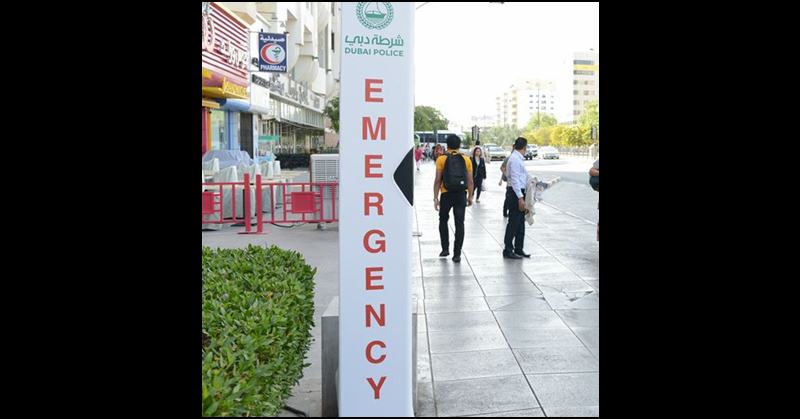 Dubai Police Soon to Introduce New Smart Device for Faster Emergency Response System
In line with this, the Dubai Police are currently testing a new smart device that can directly relay communication to their operations room with just a press of a button which aim to improve its security and emergency response system, as shared in a report by the Khaleej Times.
The new technology, called the SPS Express, features an emergency phone tower that is currently installed in Al Rigga area, where experiments are being conducted at the moment.
Acccording to Brig Ali Ghanim, Director of Al Muraqqabat Police Station, the SPS Express is expected to be installed across the emirate at airports, parks, souqs, and key locations to help the public connect with Dubai Police officers in case of emergencies, once it passes all tests conducted by experts and authorities in the field of security and emergency response.
Furthermore, the new system will also feature an HD CMOS camera, night vision, video and audio talk features, remote monitor and broadcast, alarm integration, excellent vandal proof IP65 and IK10. It has various connection modes, including 4G LTE and Wi-Fi for superior speeds and network connectivity.
The initiatives set by the Dubai Police show just how much the government is keen on providing superior services for its residents, as the emirate aims to further become the best among the best cities in the world.
Ghanim pointed out that the Dubai Police is committed to integrating new systems and advanced types of technology in combating crimes and providing excellent services to all residents.
This is a perfect example of how technology is being effectively used to promote the living conditions as well as the quality of life of the people, which the government serves.
In other related news, the UAE leadership has also announced that it will soon establish the first-ever virtual Ministry of Possibilities which aim to solve the most crucial problems faced by the country at present and in the future.
ALSO READ: Video Shows Dubai Police Catching Thieves in Just 12 Minutes