Todays OFW interview features Zyleeka, or simply "Zee" for short. She is a 28-year-old Filipina who has been living and working in Dubai for about 3 years now. Although she is a Registered Nurse in the Philippines, she is currently working in the UAE as a Bank Officer and as a Freelance Fashion Designer. Wow!
Indeed, this multi-talented Filipina has a passion for learning new things and enjoying life! When she's not at work in the bank, Zee is busy creating new designs, exploring different places, or developing new skills. We won't be surprised if someday, her name would be up there with renowned fashion designers!
Of course, life hasn't always been easy, according to Zee. She's had her share of challenges and failures… but rather than dwell on them, she uses them as a springboard toward her dreams. Keep on reading to know more about her life story, experiences, and refreshing insights on leading a fulfilling life!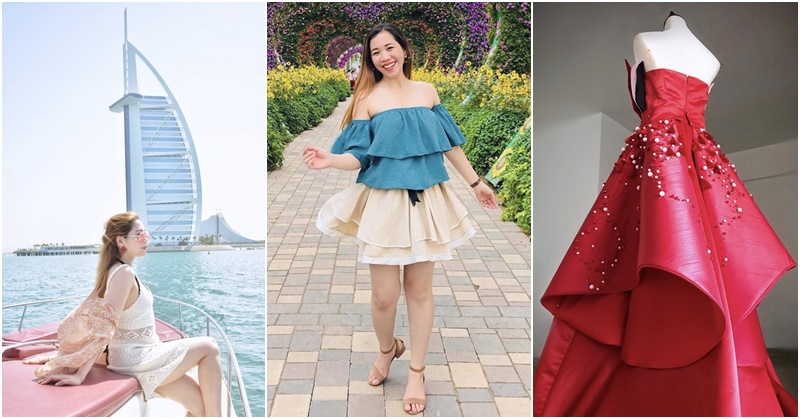 OFW Feature: Bank Officer & Freelance Fashion Designer in Dubai
Name: Zyleeka Lee Pasaporte
Age: 28 years old
Current Profession: Bank Officer & Freelance Fashion Designer
College Degree: Bachelor of Science in Nursing
Years in Dubai: 3 years and 2 months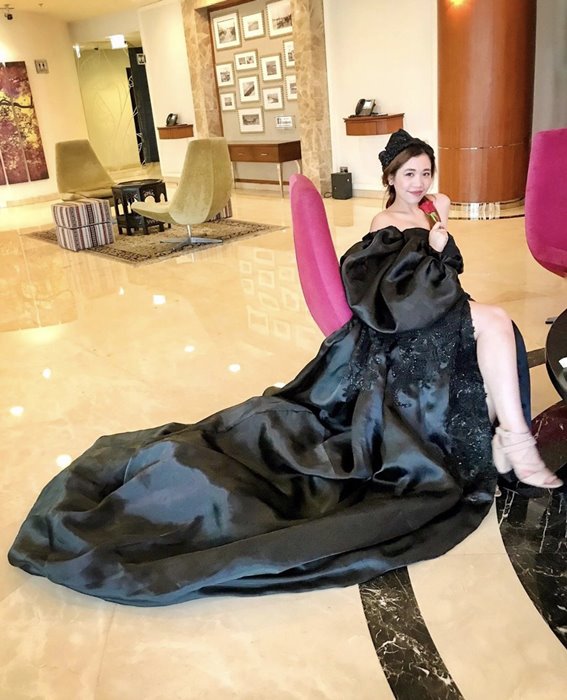 1. Tell us about yourself.
Hi! I am Zyleeka Lee Pasaporte, or simply "Zee" for short. I am 28 years old, currently working as a Bancassurance Officer for a UAE Bank. I am a Freelance Fashion Designer as well! I also happen to be a Registered Nurse in the Philippines, having completed a Bachelor of Science in Nursing degree at Cebu Normal University. I have been residing in Dubai for three years and two months now.
2. Why did you come to Dubai?
I came here to be a Fashion Designer, and to start anew from an emotional roller coaster journey that I had with my two Philippine Army OCC applications. I considered it as a major failure that utterly changed my life's perspectives! Through this experience, I learned the importance of pursuing goals relentlessly, believing in myself, and accepting "failure" gracefully as God's redirection for His real purpose for my existence.
3. What were your previous jobs?
Truth be told, I probably have one of the worst CVs ever! I have worked for eight different companies, two army applications in-between, and three various industries (mainly the BPO industry in the Philippines). However, I've always believed that life is not all about building an impressive CV, but building a life that you can tremendously love and persevere in!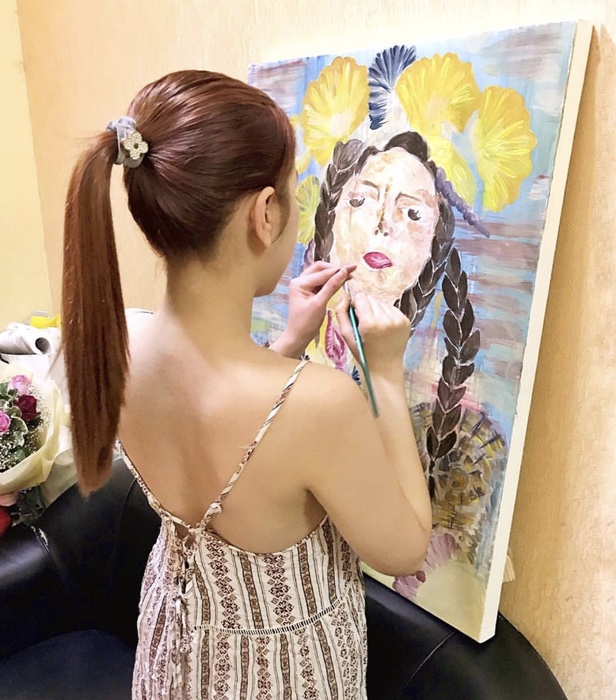 4. How do you find your current job? Are you happy/satisfied with it?
I've been in this bank for the past six months, and by far, this is the most challenging and interesting job I've ever had. I mostly work in the creative side of our department, with a collaborative and nurturing environment. What I've realized being in this current setup is that micromanagement really kills the innovative ideas and morale of your colleagues. So if you're managing people, I hope you give your people that curve to explore and learn from their mistakes.
5. Are you able to save in Dubai? Why/How?
I used to be bad with my finances. But as I grow older, I love the slow progress that I am having to financial independence. It also helped that I work for a bank now, so I've understood how your credit card should be used for protection, savings plan, or investment… and not on the next big sale!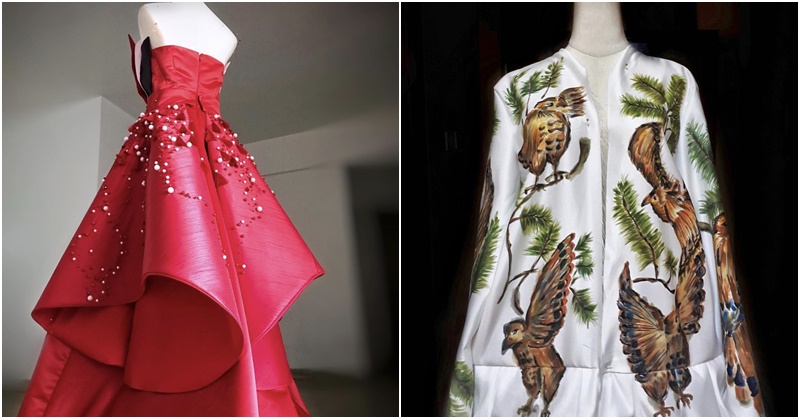 6. Is it difficult to live in Dubai? What are/were your struggles? What's life like outside work?
Not at all! I am blessed to be surrounded by loving and supportive people, so instead of focusing on my struggles, I'd like to appreciate the little things and opportunities I have everyday.
My life outside work is crazy and hectic! I usually have a short course class on Fridays… now, I'm studying Web Development. I take my annual leaves seriously so I travel as much as I can… the farther, the better! I attend fashion events from time to time so I can build connections and look for design inspirations. I design, blog, edit photos and recently joined YouTube. But if all else fails, I sleep!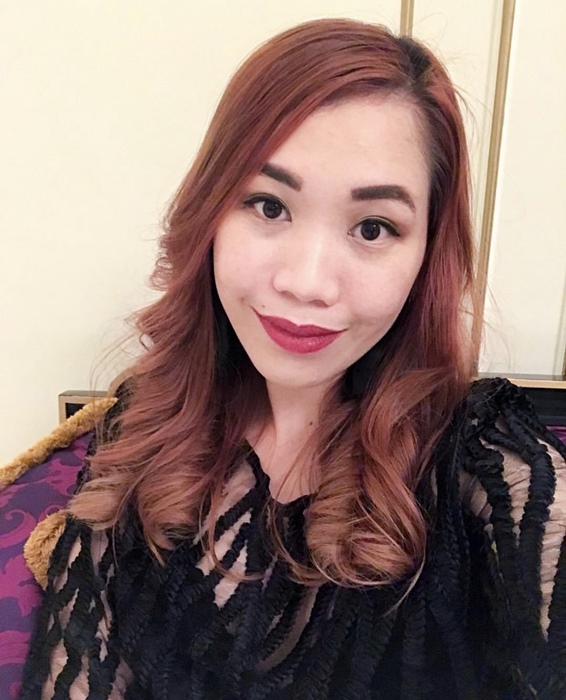 7. What do you like about Dubai?
I really like the Burj Khalifa, because for me, it always represents that dreams do come true! One day in the past, some people dreamed of building the tallest building in the world, and now they've done it! The Burj Khalifa serves as an inspiration that someday, our heart's desires and seemingly impossible dreams will come true… one at a time!
8. What do you NOT Like about Dubai?
Nobody likes the scorching heat of this sandpit, especially during peak seasons. It's like being a roasted chicken in microwave oven! But no, I wasn't a chicken in my past life! (Hahaha.)
9. What are your plans in your career/family/future?
Having an atelier in Dubai is THE goal. But career-wise, I want to survive and thrive in this bank for now. Meanwhile, I plan to slowly pursue and finance fashion designing — having runway shows and tapping boutiques for my collections on the side. With regard to having my own family, I don't want to rush it for the sake of settling down. As a woman in her late 20s, I think it's imperative for me to emphasize this… that our worth does not depreciate as we age! There's no right age for anything!
10. You have any tips for Kabayans when working/finding work/living in Dubai?
As a matter of fact, I do! I'd like to share the following tips to our readers:
Know your worth. We have the tendency to undermine our capacities and settle for mediocre salaries.
Invest in yourself. Be it short courses or self-learning… it's always best to learn something new. Dubai is an uber progressive city with innovations sprouting like mushrooms, so you need to keep up with the advances!
Attend as many interviews as you can. It will make you more confident conversing in English and getting acquainted with common interview questions.
Always be out of your comfort zone. Be fearless in your life pursuits!
Explore new experiences. Dubai is one of the best places, for starters!
I would also like to share these nuggets of wisdom, as stated by Steve Jobs: "You cannot connect the dots looking forward, you can only connect them looking backwards."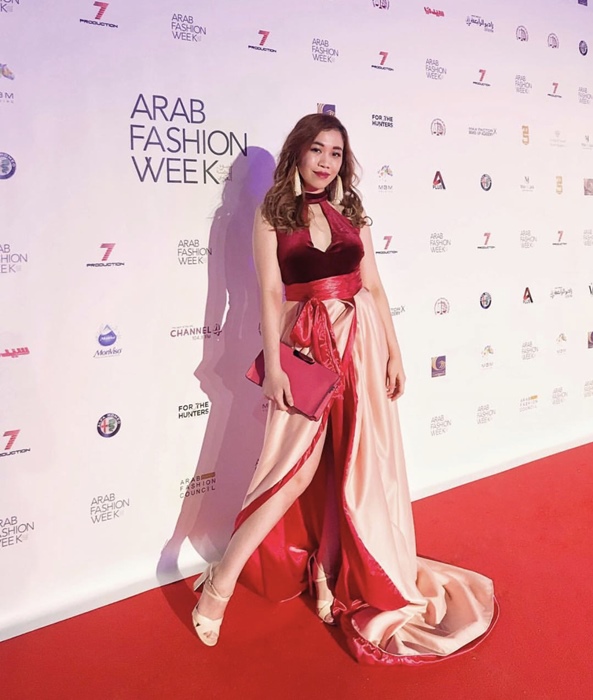 Connect with Zyleeka on Social Media
To know more about Zyleeka, you may get in touch with her through her social media pages and website:
Instagram: @zyleeka
Facebook: Zyleeka Lee Pasaporte
Website: Insatiable Curiosity
YouTube: Zyleeka Lee Pasaporte
—————-
*Photos provided by Zyleeka
Are you an expat in Dubai? Do you want to be featured in the website? Send us an email telling us you want to be featured at admin@dubaiOFW.com and we will send you the set of questions! Let's help other Pinoys who want to come to Dubai understand what life in the UAE is like through your story.