Our next OFW feature is with a draftsman who just completed 6 months in Dubai. Nesferson, or Ness, is currently working for a company as a draftsman but does sideline gigs as a graphic artist as well as a freelance interior designer. We featured some of his photos in a previous article. You can view them here – Some Photos of Dubai in Black and White
Even if Ness has only been in Dubai for a few months, he still has some experiences that can help newbies in the UAE.
When not working, he enjoys spending time with friends by checking out various places in the city via longboards. Check out our quick interview below.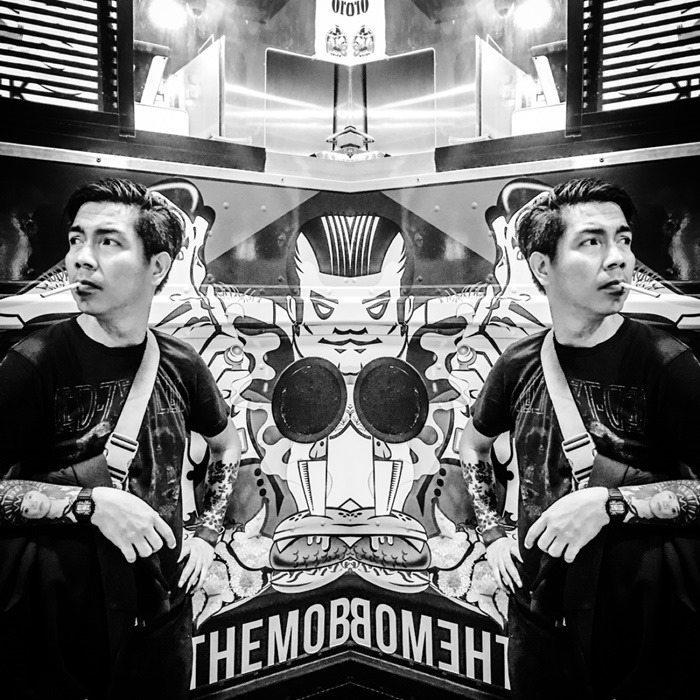 OFW Interview with Nesferson – Graphic Artist / Draftsman / Freelance Interior Designer
Nickname: Ness
Age: 35
Current profession: Draftsman / Graphic Artist
Course in College: Interior Design – Philippine School of Interior Design
How many years in Dubai: 6 months.
1. Tell me about yourself. Brief Introduction
Most of my friends call me Ness. I am 35 yo. I graduated as an Interior Designer at Philippine School of Interior Design back in 2003. I am new to Dubai, been here exactly 6 months (July 31-January 31).
2. Why did you come to Dubai?
I needed a huge career break. I have a good feeling that I can do more here.
3. What were your previous jobs?
I have been working as a freelance Interior Designer since I graduated. Even when I am employed as Draftsman or Graphic Artist, I accept sideline works if my loads' not full.
4. How do you find your current job? Are you happy/satisfied with it?
As a matter of fact, yes, I am happy. My boss is great and my colleagues are good and easy to get along with.
5. Are you able to save in Dubai? Why/How?
Not at the moment, I have yet to pay my debt from my aunt, but I will as soon as I am done.
6. Is it difficult to live in Dubai? What are your struggles? What's life like outside work?
Actually I don't find it difficult living in Dubai. My friends (who have been living and working here for years) and I spend time cruising the city on longboards after work and weekends, from parking spaces to sidewalks of Downtown and Jumeira.
The struggles I find so far are flat rent and accessibility to East and West part of the great city (more like MRT of Singapore).
I am single. Both parents are gone. My sister is doing great back in the Philippines, so I have nothing to worry about. (Or should I? Haha)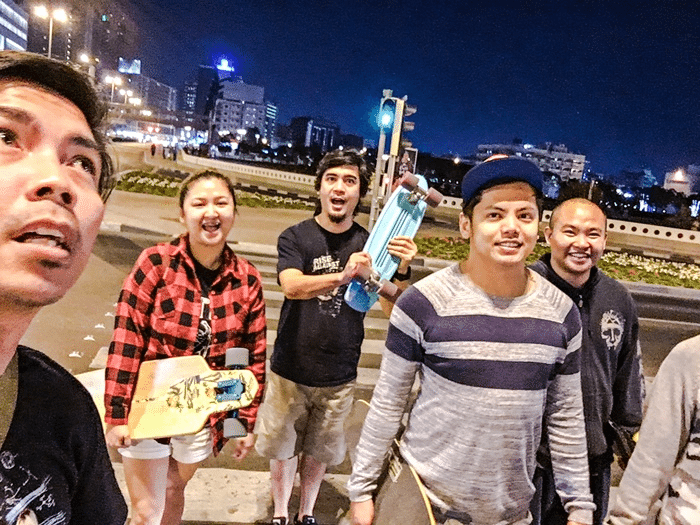 7. What do you Like about Dubai?
Majestic. Old and Modern architectures. One of the Safest place to live.
8. What do you NOT Like about Dubai?
I'd like to share my experience during the time we were looking for a new flat. Karamihan ng flats sa Deira at Bur Dubai ay over crowded (siguro kung mga Pinoy ang sama sama). Sa isang banda maayos din iyon para din hindi makaramdam ng lungkot -gaya ng homesickness.. Ang hindi lang kanais-nais para sa akin ay iyong nagiging mukhang sardinas sa sikip ng pwesto at tulugan, ang iba pa'y parang pwestuhan ng droga sa sikip ng lugar.
Nakita ko din ang hirap ng karamihan ng Pilipino, sa kagustuhang makatipid para lang maipadala sa pamilya na gustong umangat ang estado sa buhay, ay hindi pa din pala nalalayo sa kalagayan ng tirahan. Kung maaari lamang sana na maging mababa ang mga upa ng bawat flat, hindi magkakaroon ng siksikan st sikipan upang maaliwalas naman ang pagtira ng ating mga Kababayan.
9. What are your plans in your career/family/future?
I have yet to establish my position and next is to level up my position and probably tenure if God's will with the same company. As for family, it will come around in perfect time.
10. You have any tips for Kabayans when working/finding work/living in Dubai?
Work hard, play later. Adapt to the culture. Lastly, be open minded.
Social Media
Instagram: instagram.com/bhoogie
Facebook: www.facebook.com/ness.olayta
———————————-
*Photos provided by Ness
Are you a Pinoy Expat in Dubai? Do you want to be featured in the website? Send us an email telling us you want to be featured at admin@dubaiOFW.com and we will send you the set of questions! Let's help other Pinoys who want to come to Dubai understand what life in the UAE is like through your story.