Almost two months after gyms and other points of convergence have been closed in the emirate, there's still no word as to when these facilities will be allowed to reopen.
Also Read: 8 Best Home Exercise Equipment to Stay Fit Indoors
And while the rest of Dubai have been locked in their homes, many gym facilities have been busy hosting virtual classes to keep residents maintain an active lifestyle and safe at home during this period.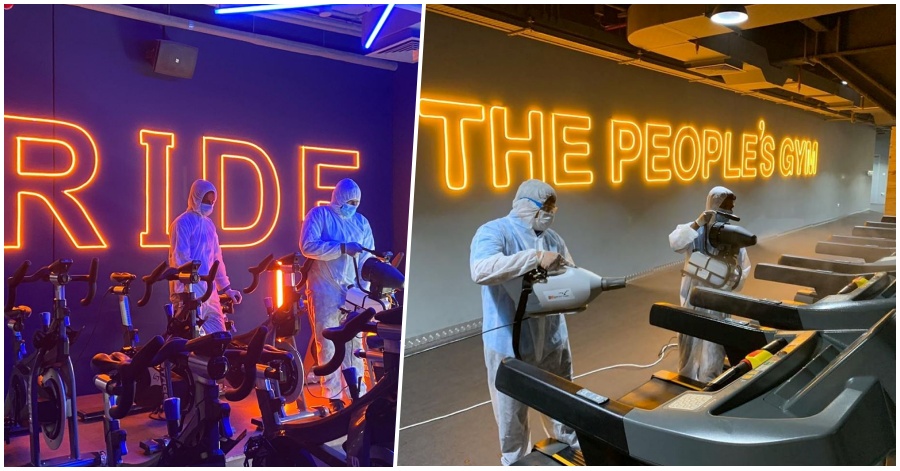 Ready to Hit the Gym? Here's How Dubai Gyms Prepare For Reopening
However, that's not the only thing that's been keeping Dubai gyms busy and productive. While waiting for the official reopening announcement and date from authorities, gyms are steadily and carefully preparing for their members' return.
Such is the case of GymNation UAE, one of the country's most popular and affordable gyms. Not only did it use this "dry" period to improve its facilities, but it has also taken the time to do the work to sanitize and deep clean every nook and cranny of its facilities, as they prepare to welcome back their members.
According to an Instagram comment on the video, the GymNation team is implementing "everything necessary to ensure we are the cleanest and safest gym in the UAE."
Aside from upgrading and sanitizing their gyms through and through, safety measures will also be set in place, which includes temperature checks for everyone entering the facility.
This may also include operating only at a certain capacity and limiting the number of hours spent at the venue. Additionally, gym equipment will have to be sanitized in between uses, and extra cleaning and sanitation would also be set in place.
In mid-March, UAE authorities have announced the temporary closure of cinemas, theme parks, amusement and electronic game centers, bodybuilding/fitness gyms and spring camps, as part of the country's efforts to safeguard public health against the highly contagious viral disease that has reached a global scale and has claimed the lives of hundreds and thousands of lives all over the world.    
 ALSO READ: Top 5 tips to become the best version of yourself in Quarantine
For many people, the gym is the communal space they miss the most since the closure of all public spaces deemed non-essential. After all, gyms and fitness centers do not only offer activities, but a community, motivation, and the facilities for both keeping fit and socializing.
Do you think it's about time that authorities allow public facilities including gyms and other cultural attractions to reopen? What are the safety considerations that you expect to be set in place by these facilities? Let us know what you think by commenting below!
In the mean time, why not try to invest in some home workout equipment so you can stay fit while indoors?