2019 has been as good as any year for technology in Dubai, but expect better news as the high-profile Dubai Hyperloop is set to be rolled out soon in time for an equally high-profile event, the Expo 2020.
What makes the Dubai Hyperloop a class on its own is the fact that this transport system will cut travel time from Dubai to Abu Dhabi and vice versa from more than one hour and 30 minutes to just 12 minutes. Amazing, right?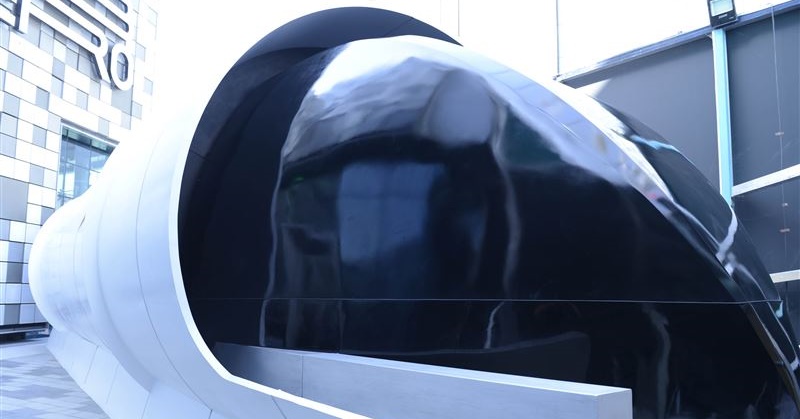 Dubai Hyperloop to Offer 12-Minute Travel Time from Dubai to Abu Dhabi
Here's what we know so far: the Hyperloop is a tube-like cabin with embedded touchscreens, strategically positioned seats, and a cozy ambiance to offer a more comfortable ride to passengers, as per a report by the Dubai Media Office.
Interestingly, the Hyperloop can run up to 700 miles per hour and is expected to save money lost from late workers due to transport by USD 800 million (AED 2.9 billion).
According to Bibop Gresta, Chairman of Hyperloop Transportation Technologies, the construction of the Hyperloop will cost "between USD 20 million to USD 40 million per kilometer."
The first phase of the project will involve construction of 10km out of a 150km system between Abu Dhabi and Dubai and is set to be ready next year.
Gresta shared, "It was a far-fetched dream, but we are all excited now that it's a dream coming true in the UAE in 2020."
He added, "Today we're announcing that the capsule has already left the assembly facility in Spain, and is on its way to Toulouse, France, where we have a prototype track. As soon as it arrives in Toulouse, it will be put in a tube and then they will test the system with the first passenger."
Gresta explained further, "The capsule will be assembled and optimized in Toulouse, before use in the Emirates to eventually connect Abu Dhabi to Al Ain and Dubai at unprecedented speeds, safely, efficiently, and sustainably."
We're very excited about this BIG project to materialize in the UAE!
Check out this video clip posted by Dubai Media Office/Twitter:
.@Seeker: A look at the first pod prototype for #Dubai's proposed 700mph Hyperloop. Travel time from Dubai to Abu Dhabi would take just 12 minutes, compared to an hour & a half otherwise. That would save an estimated $800 million in lost working hours. pic.twitter.com/itk8v0Fhay

— Dubai Media Office (@DXBMediaOffice) June 23, 2018
Imagine how much time would be saved with this convenient mode of travel. It's a great thing that technology offers real-world solutions to bridge the gap between what is ideal and what we have at the moment. It's an excellent facility that would be of great use for the Expo 2020 in Dubai!  
ALSO READ: Apply for UAE Visa in 40 Minutes from your Smartphone
Freight Transport Using Hyperloop by DP World
Here's a video from DP World showcasing the future of freight transportation utilizing the Hyperloop Transport as part of cargo delivery: