My friends told me about this new place called WEMART, which is a hypermarket and food court that showcases all things Asian, including food, grocery items and the overall vibe of the place. They have two branches in Dubai, one in Baniyas Square and one near Deira Clock Tower. Below you can check out pictures during our visit at the Deira Clock Tower branch so you can see what to expect when you visit this unique Asian marketplace.
Also Read: Budget-Friendly Supermarkets to do Grocery in Dubai
So WEMART in Deira has two levels. The first floor is a food court where you can find expect hotpot and live cooking stations with over 10 stalls and thousands of offerings. The second floor is a dedicated supermarket where you can find a variety of Asian grocery items.
Check out the video below to get a glimpse and a have a quick tour of what it feels like to be inside WEMart:
If you don't want to watch the video above, you may also scroll down below to see the variety of products and items available when you drop by WEMart.
WARNING: This post is photo-heavy. 😉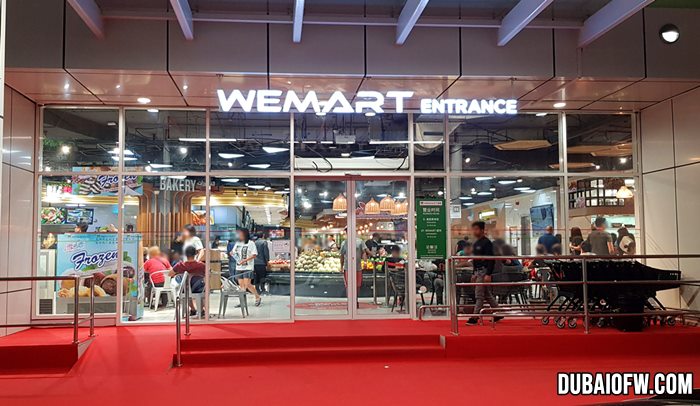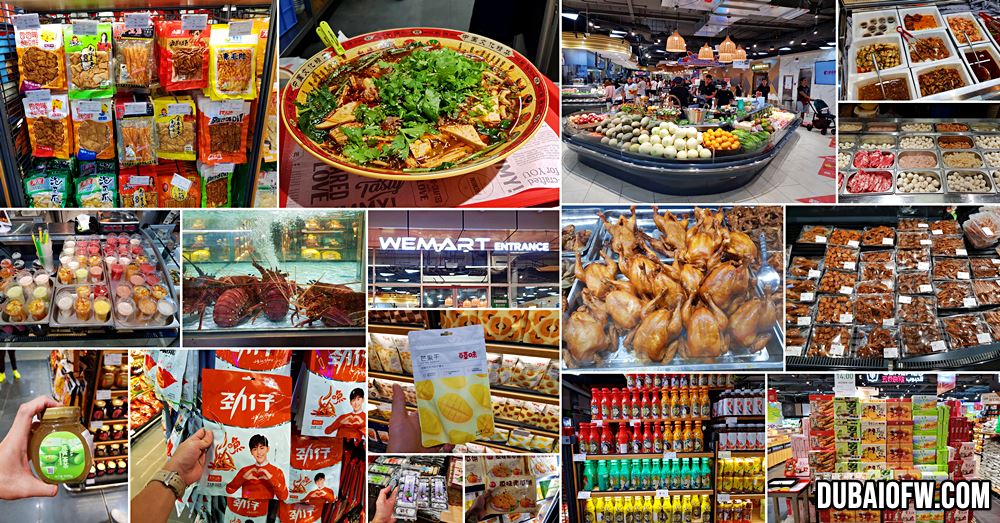 China in Dubai? Pictures inside WEMART Food Trip and Grocery Trip in Deira
WEMart is a Taiwan-based supermarket and they have plenty of Chinese and other Asian products on their shop. .
Although they have staff that can speak English, part of the adventure when you visit this supermarket is adjusting to the environment of reading items in Chinese. An Asian food court and a one-stop supermarket. One of our friends mentioned that it smells WEMART smells like Binondo in Manila, Philippines. Could this be the closest that we can get to having a "Chinatown in Dubai"?
Asian Supermarket / Hypermarket
But first let's highlight the pictures in two parts. On the second floor, you can find an enormous variety of Asian products. During our visit, we really took time to check out products in each aisle because WEMART is seems unapologetic in plastering the products in Chinese. We felt like we were transported in a Chinese setting totally different from the usual set-up we have in Dubai.
Mochi, Jams, tea, fish balls, matcha cookies, milk tea, kiamoi, Chinese candies, salted eggs, fresh fruits and vegetables, noodles, sweet rice cakes, etc. Check out the the items you can expect from this Asian supermarket!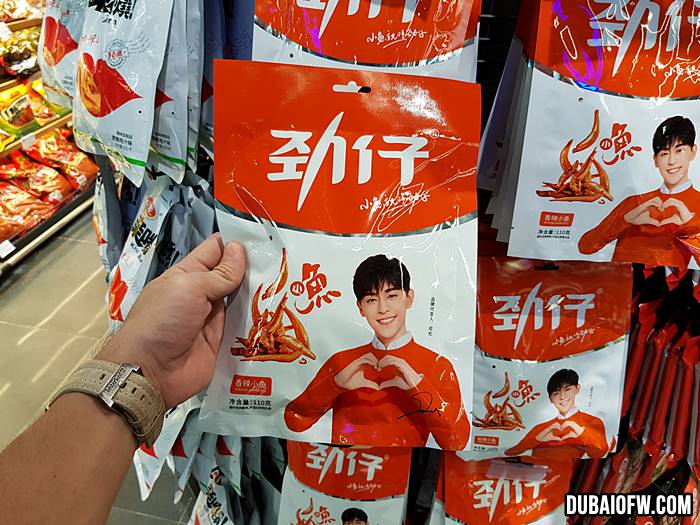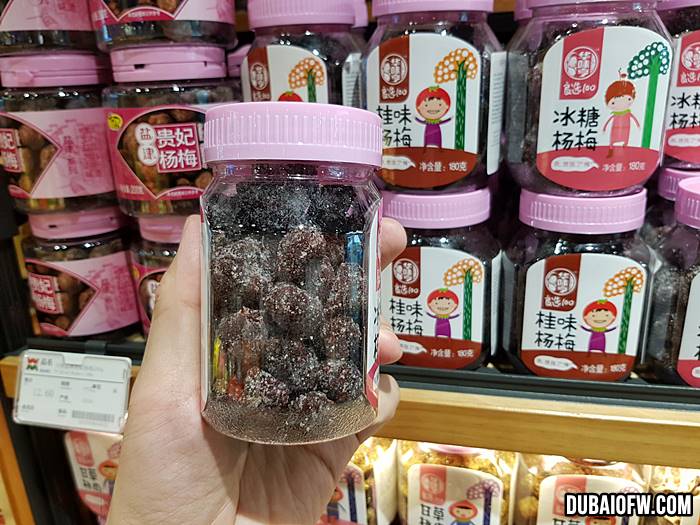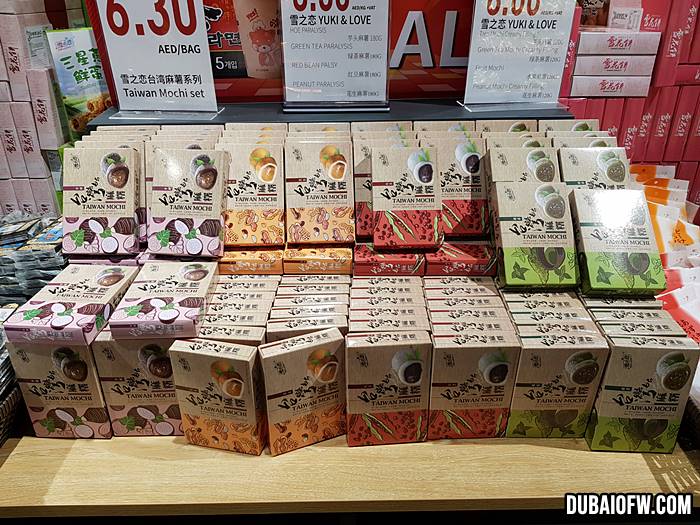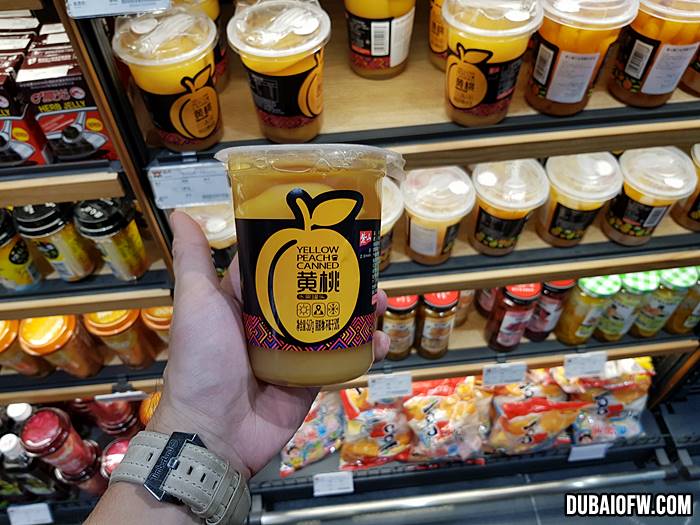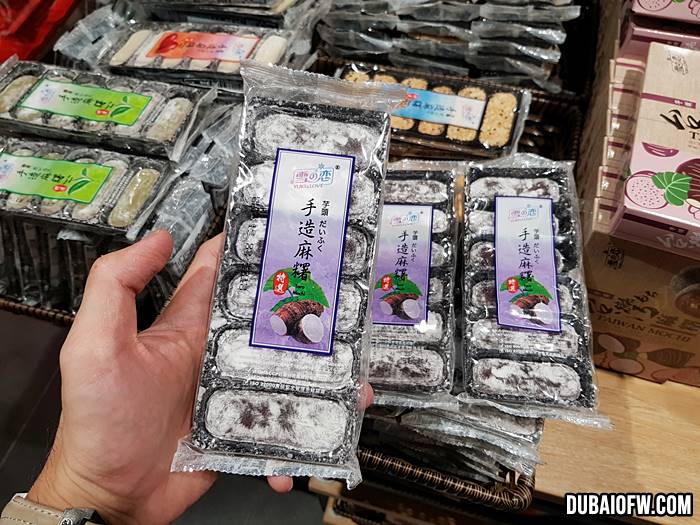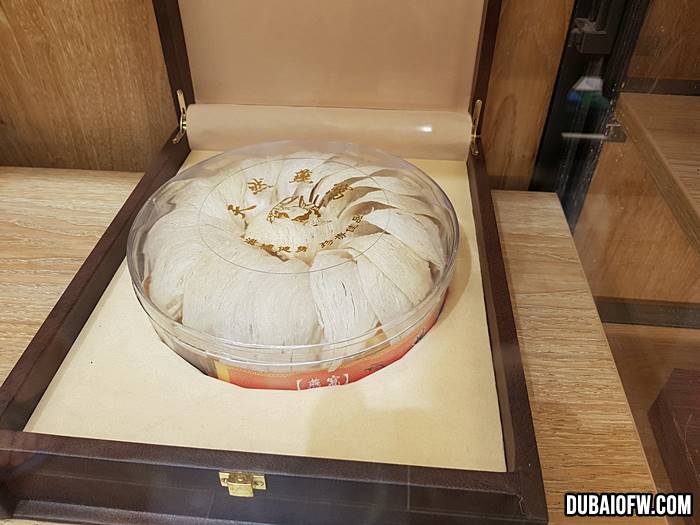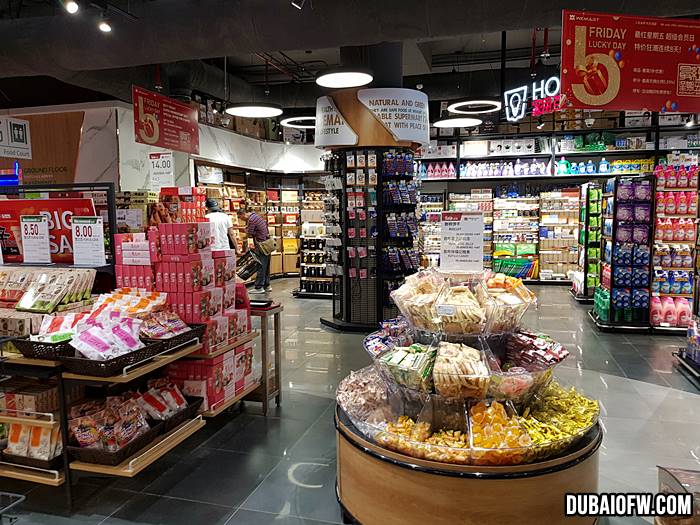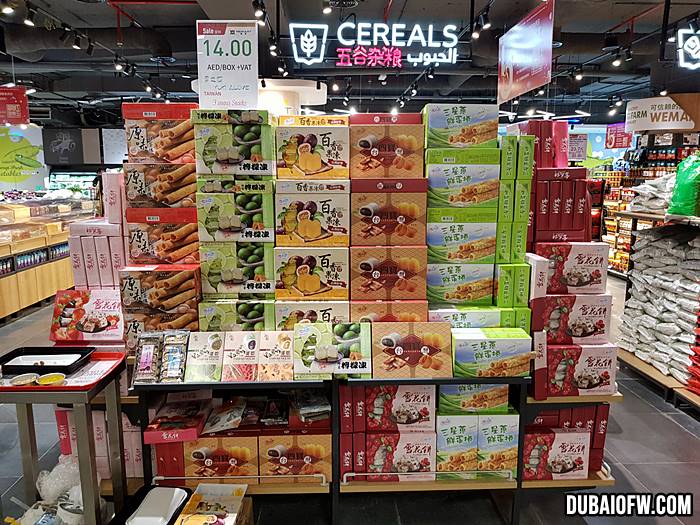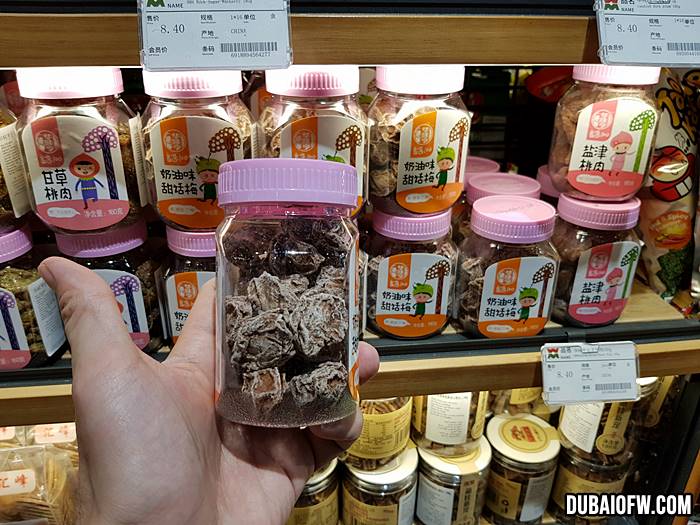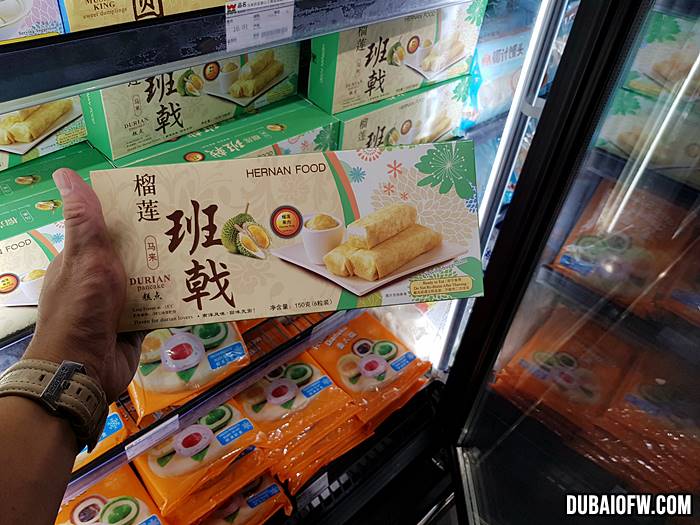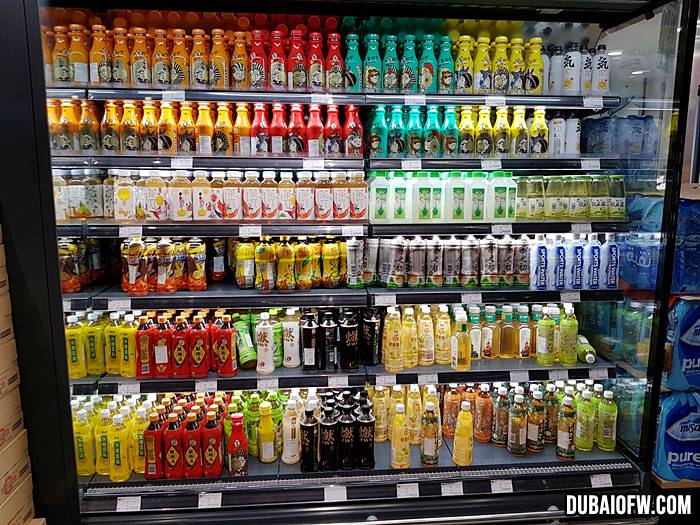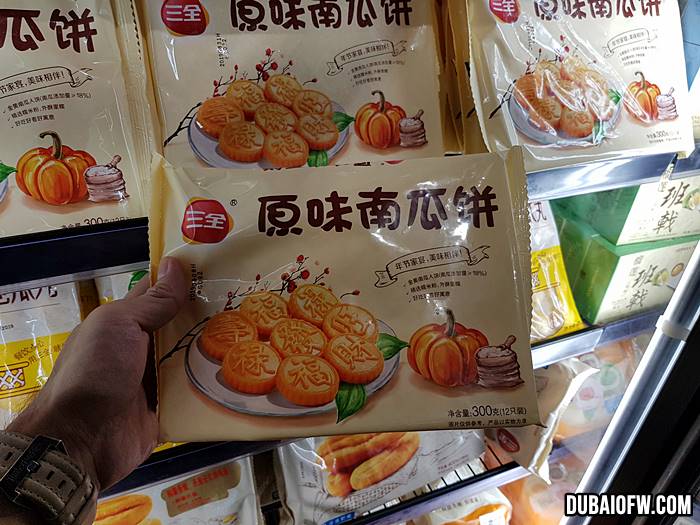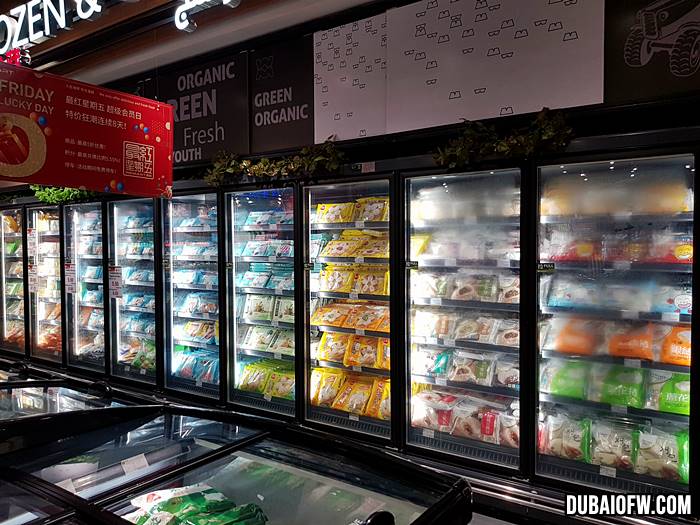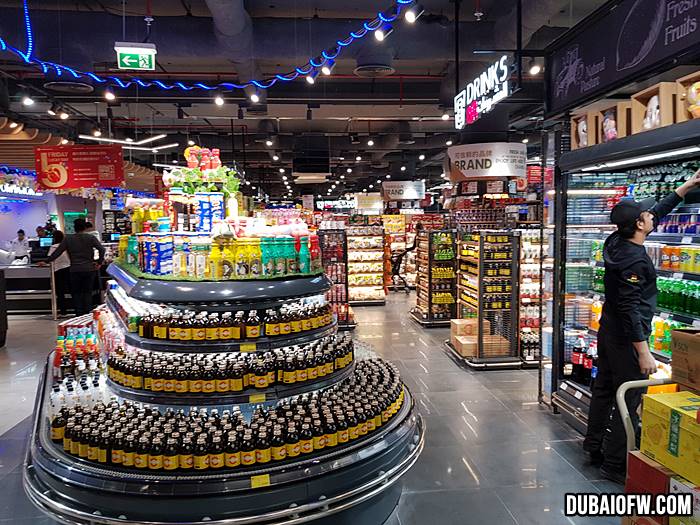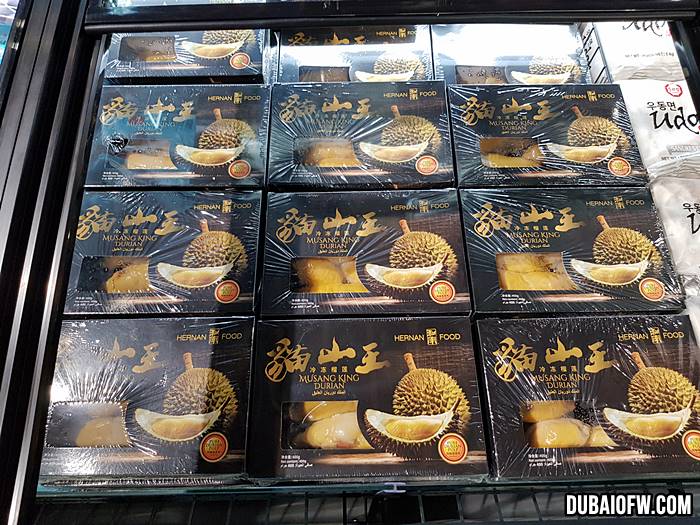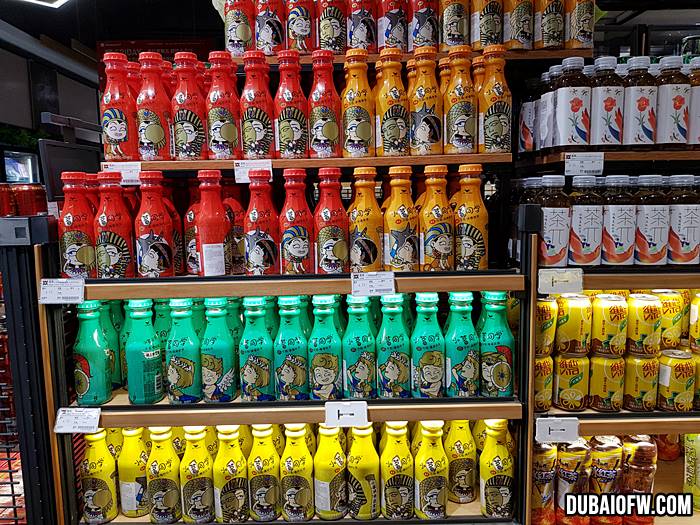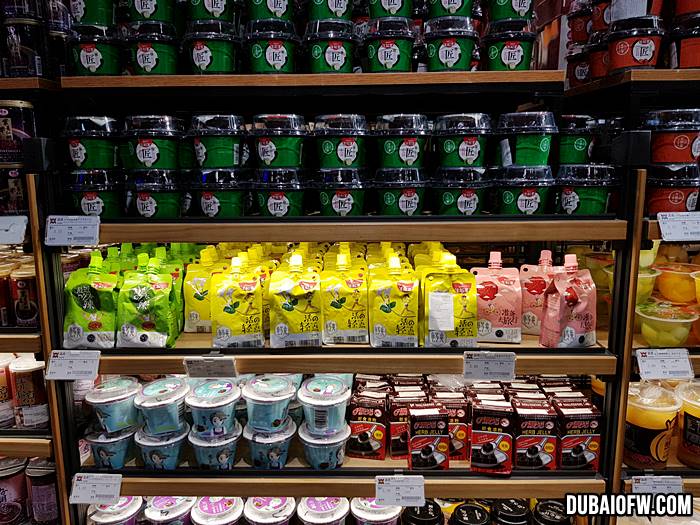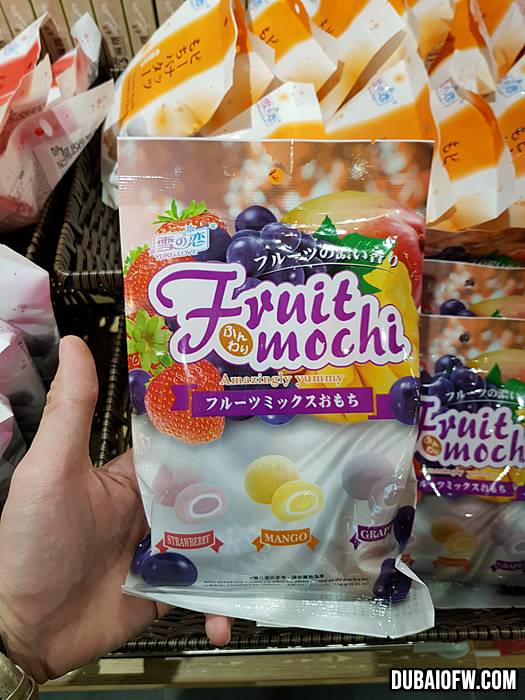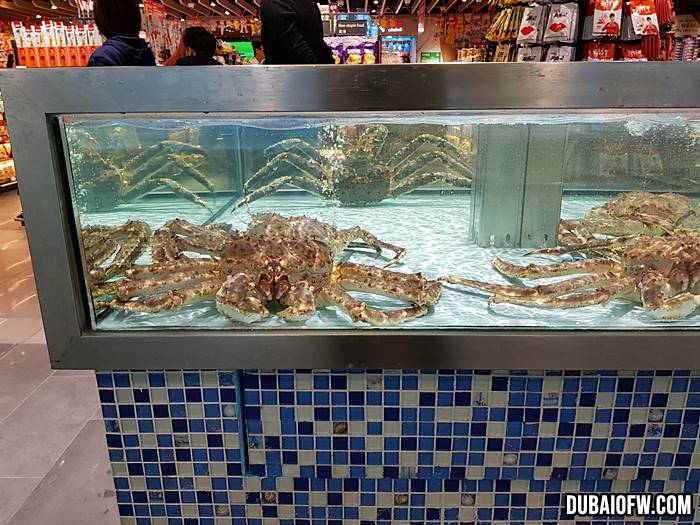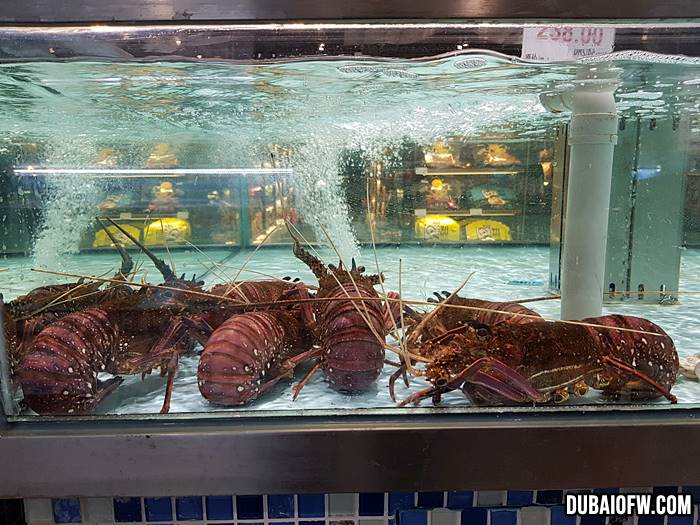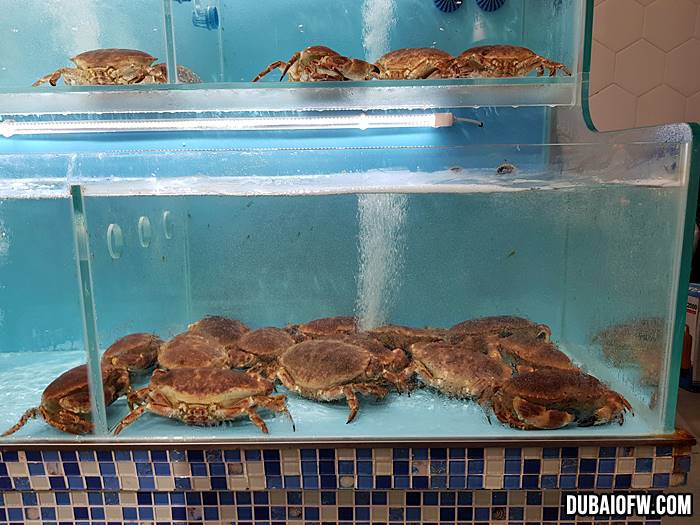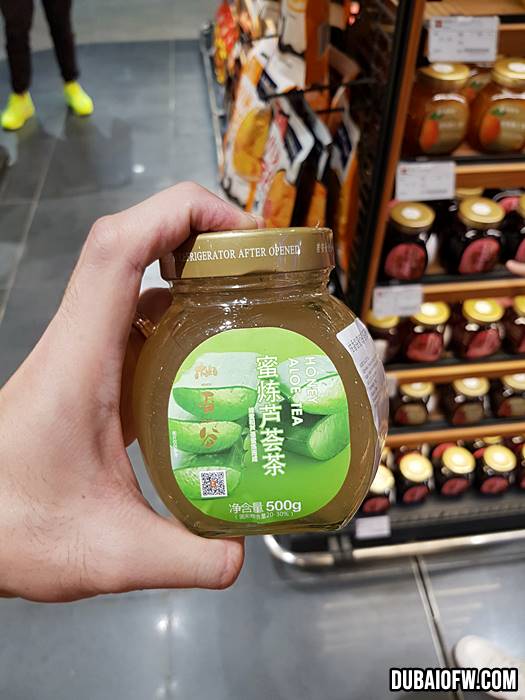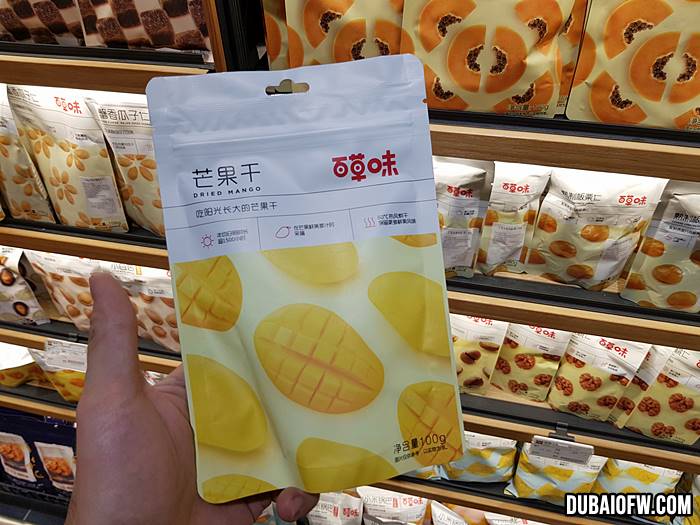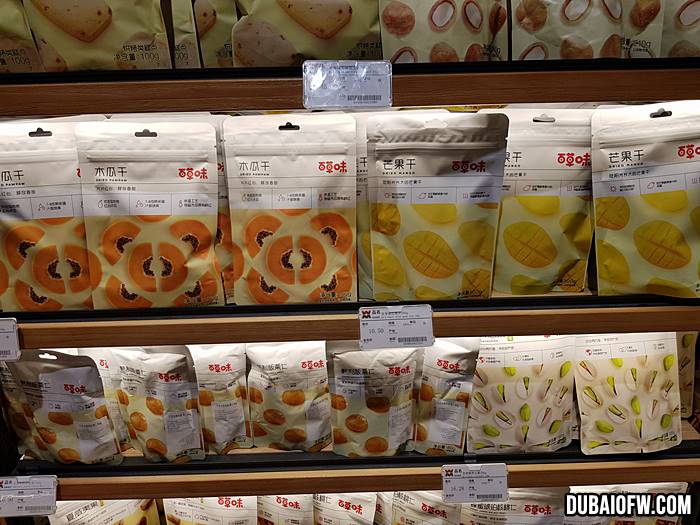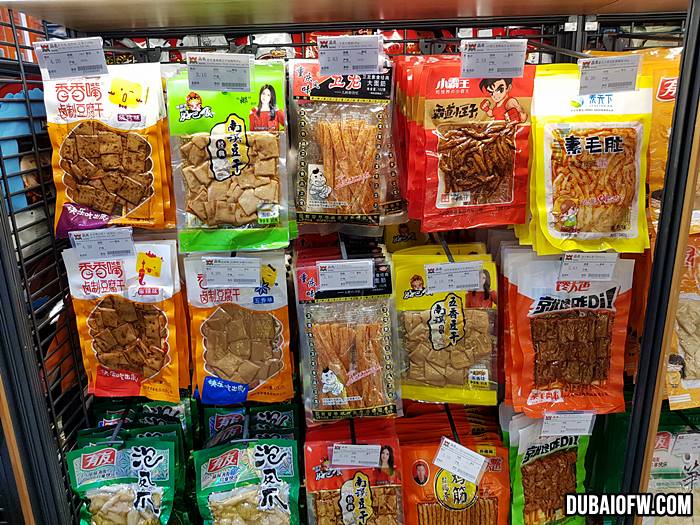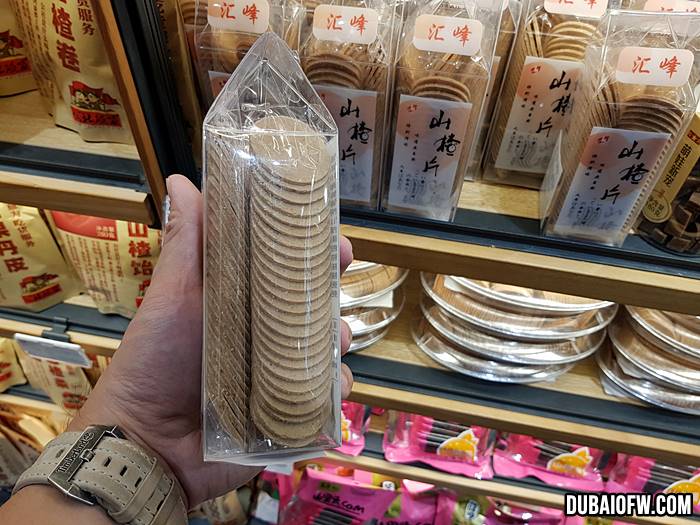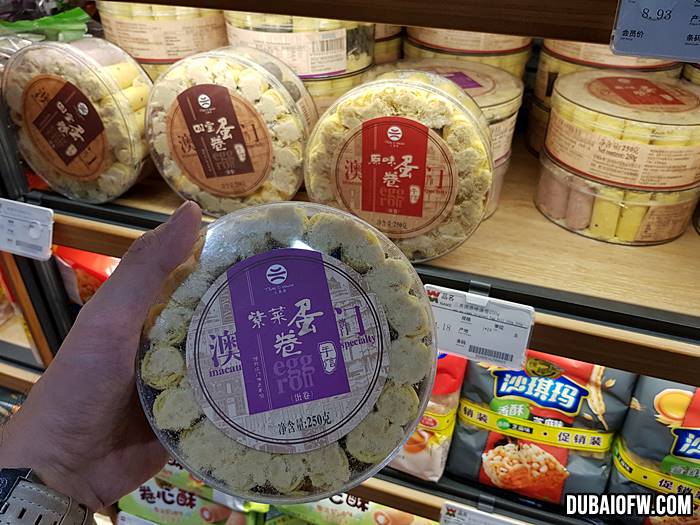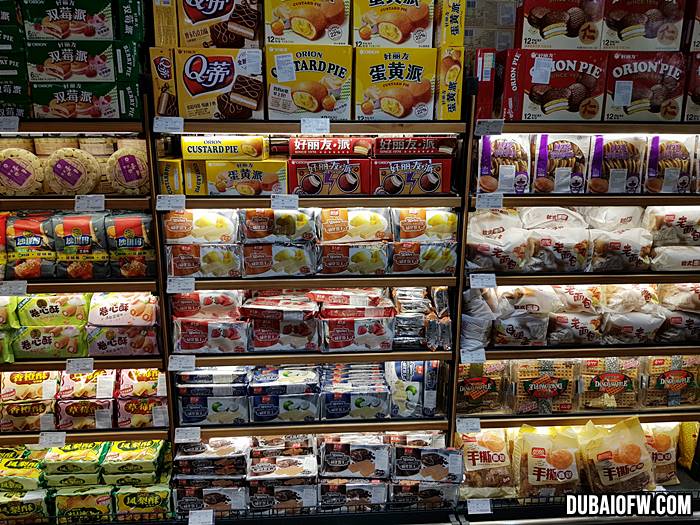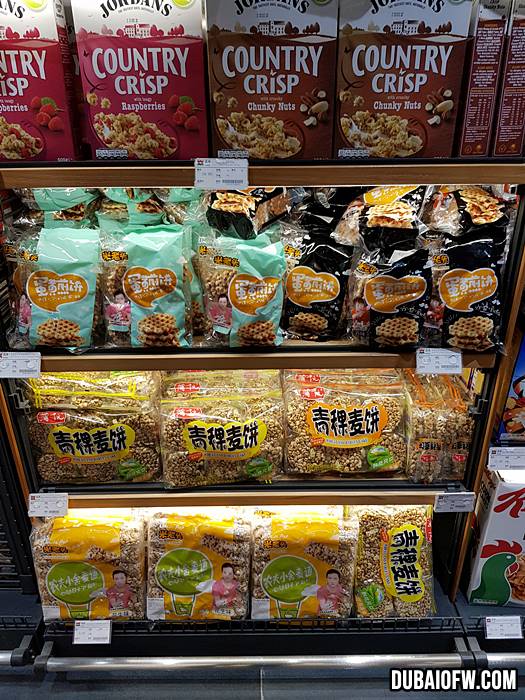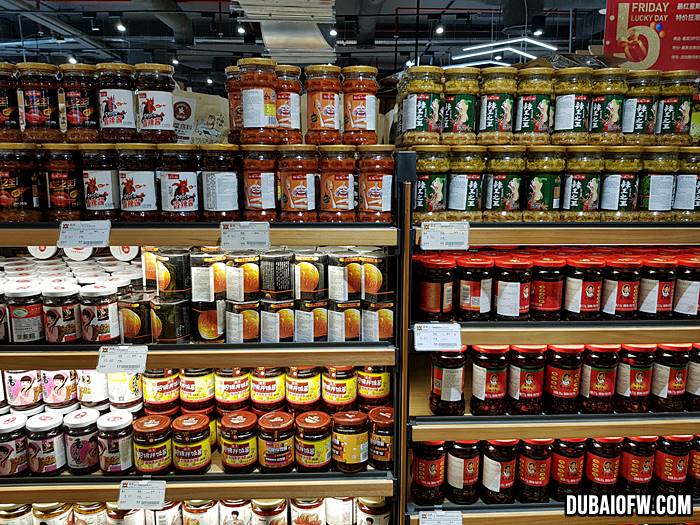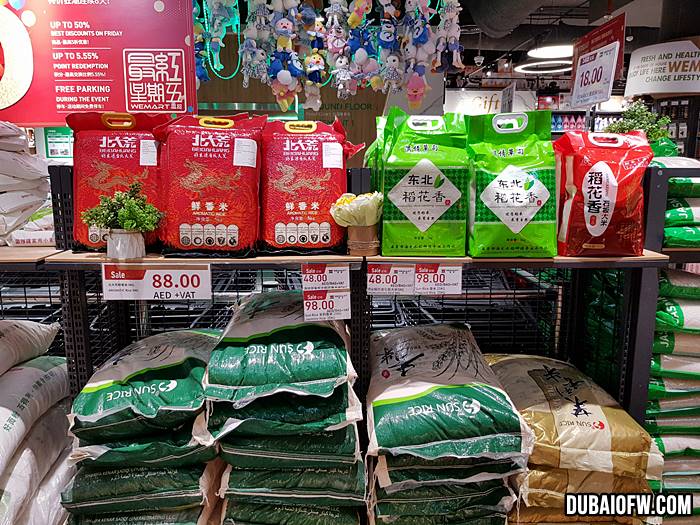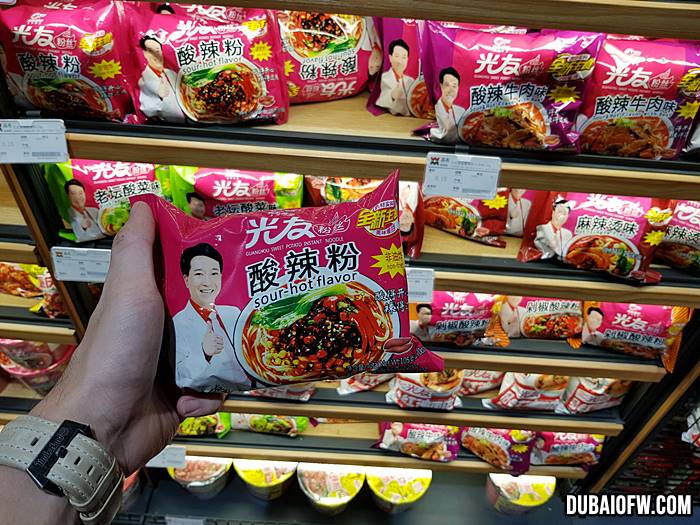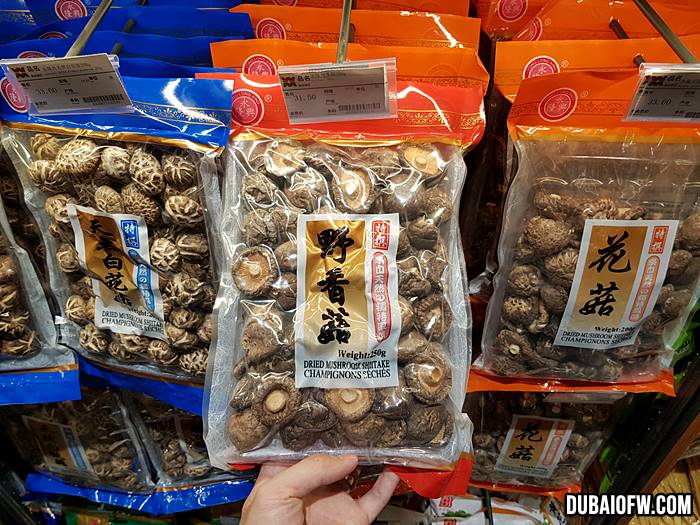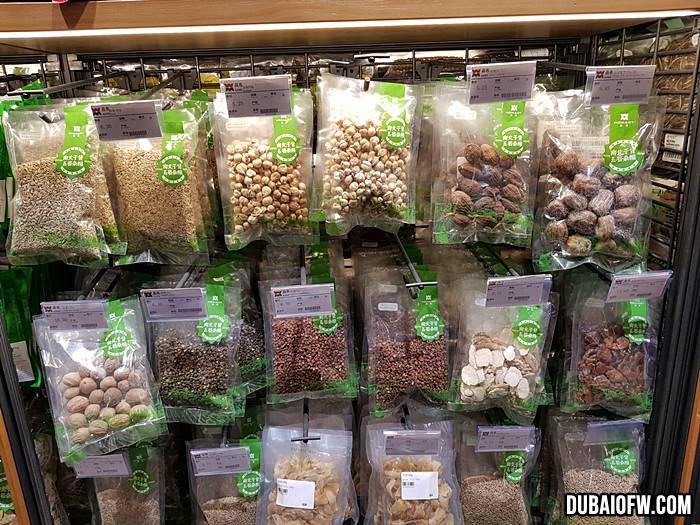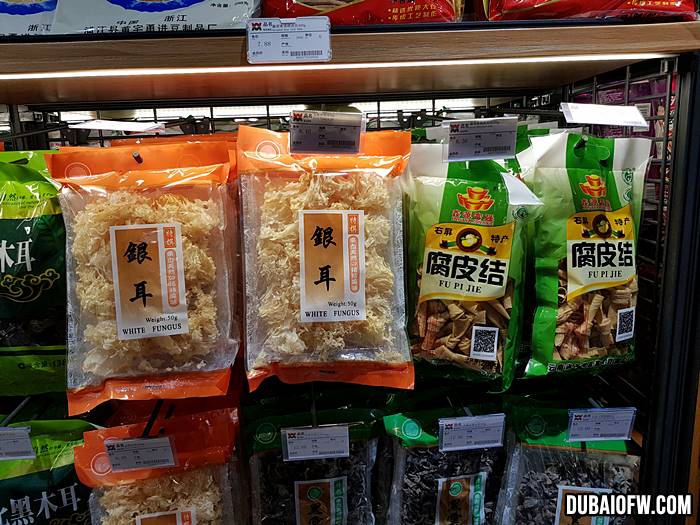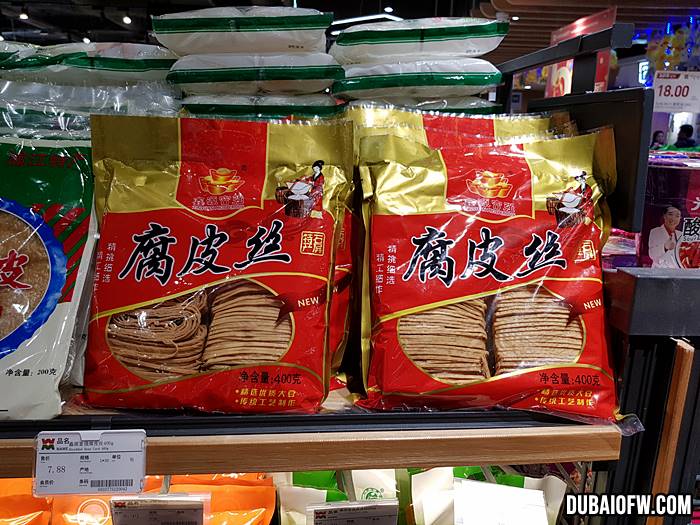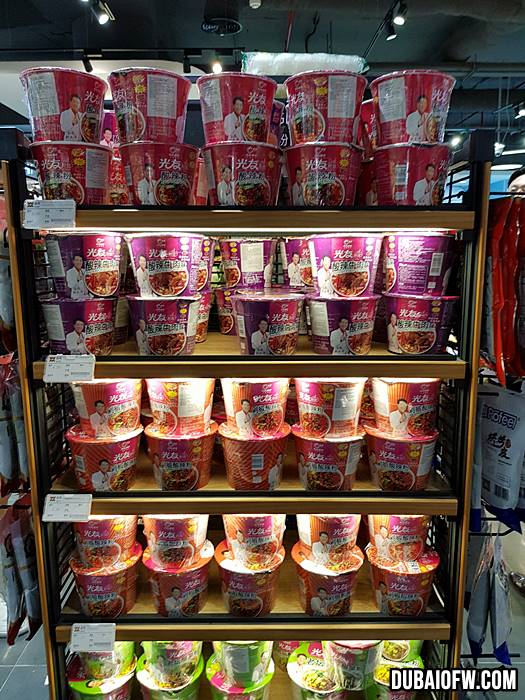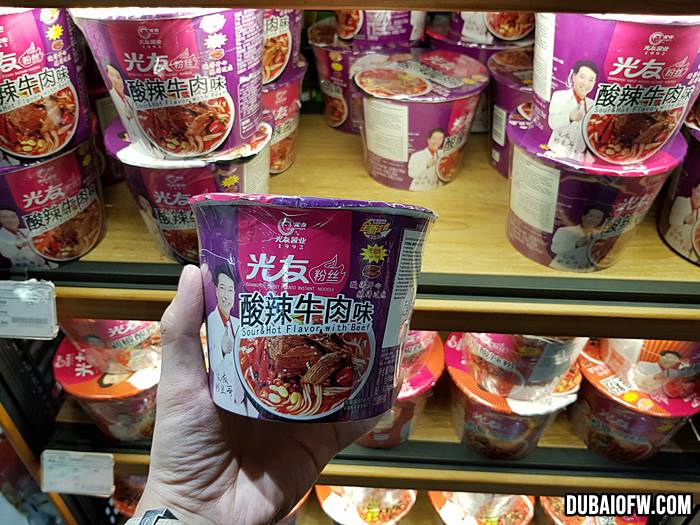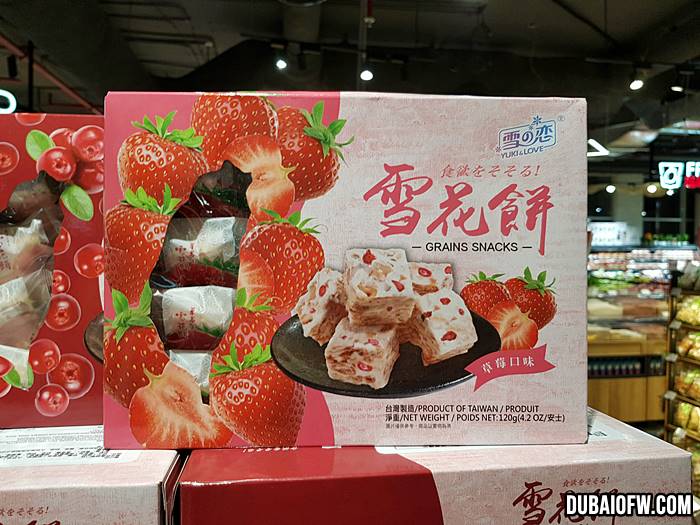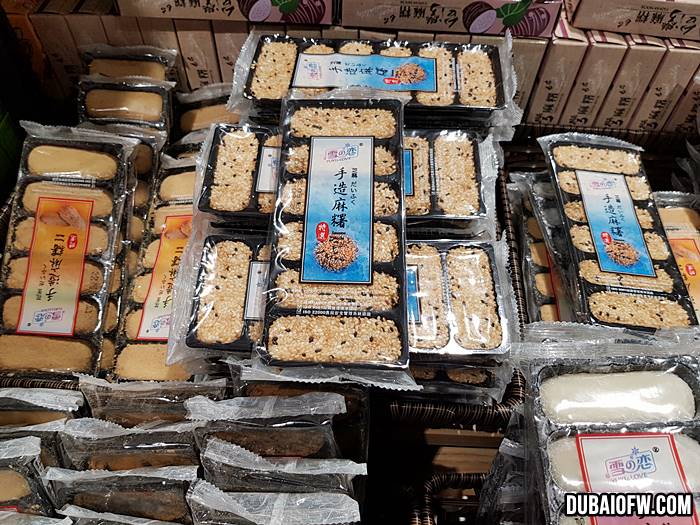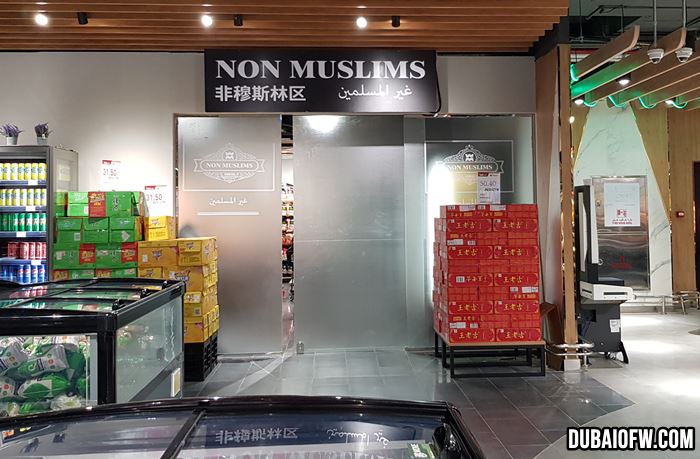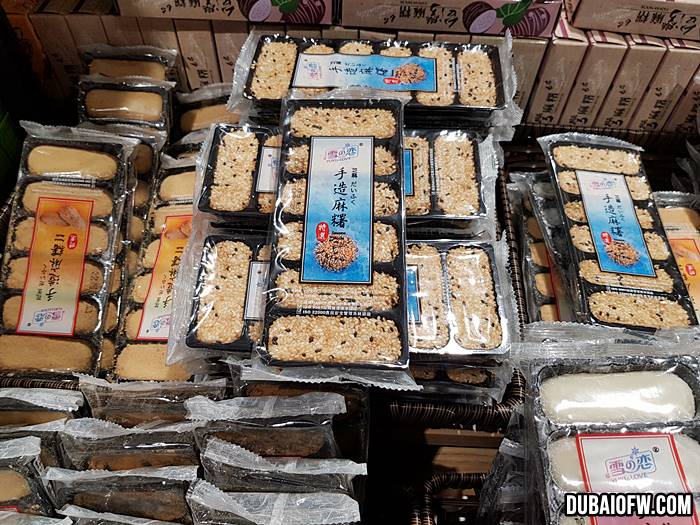 Food Court Area
The second part of this photo series are pictures of their food court. So aside from the supermarket where you can buy various Asian food items and products, they have a spacious (yet crowded) food court. It was full of people when we visited the place which just goes to show how many Asians (and mostly Filipinos) there are in this district.
There's seafood, pot-stewed food, a cake stall, barbecue, pastry, teppanyaki, Zhengxin chicken steak, hot pot, skewers, Chinese and Western food options, teas and bakery goods.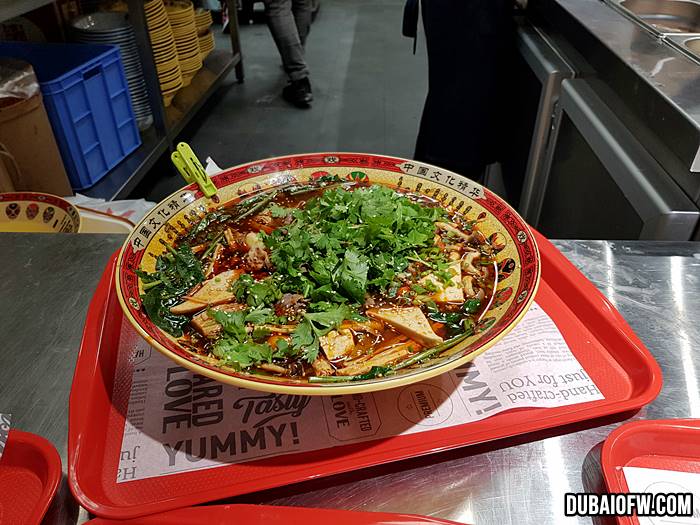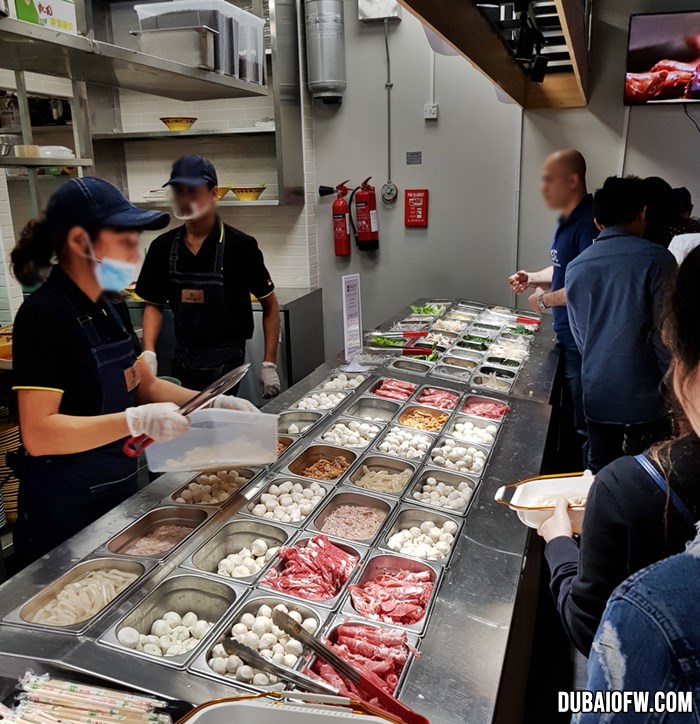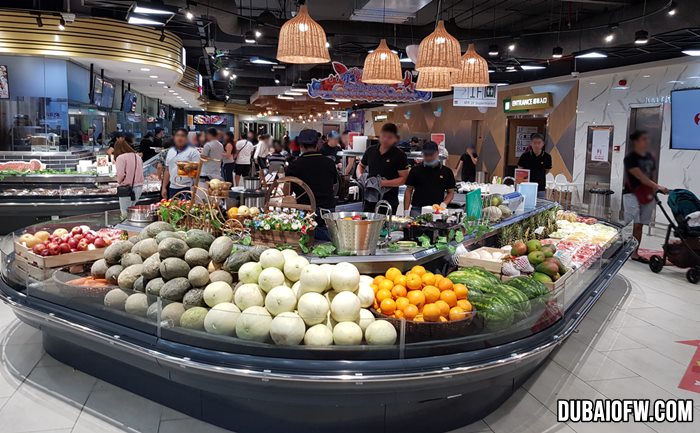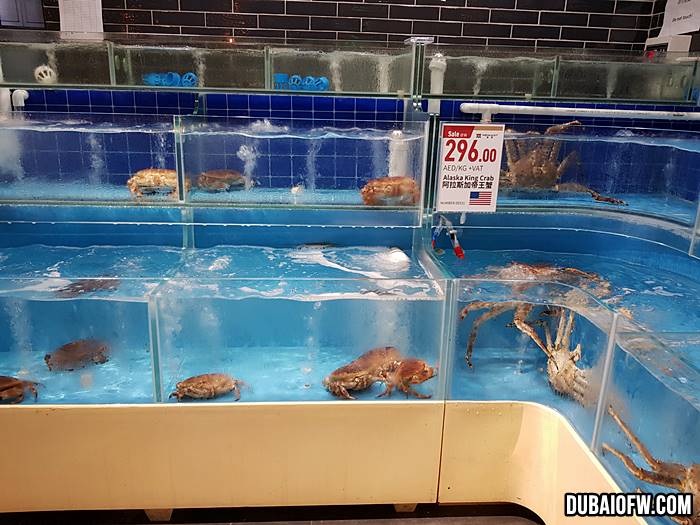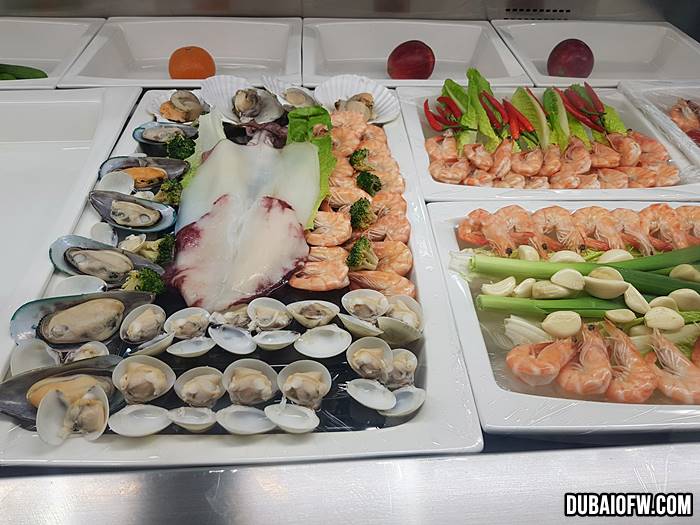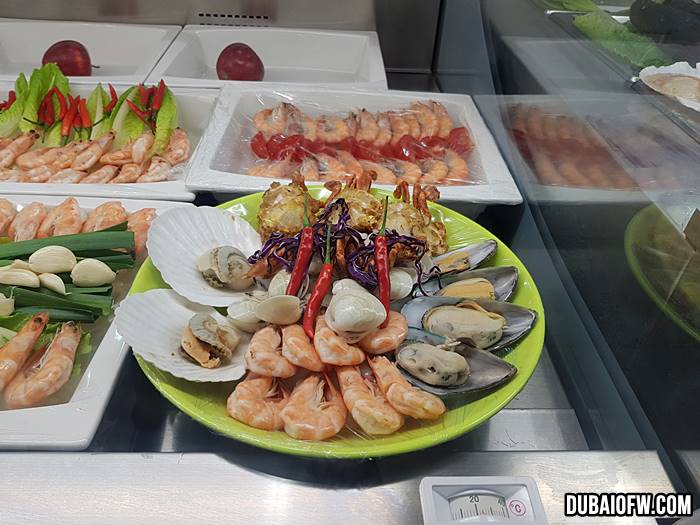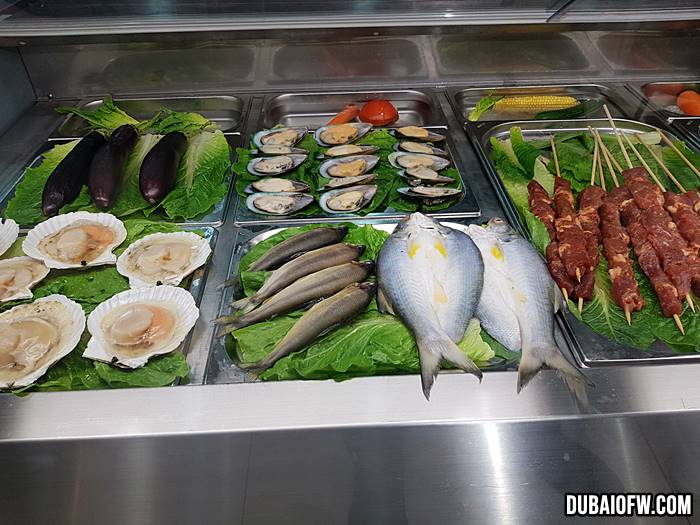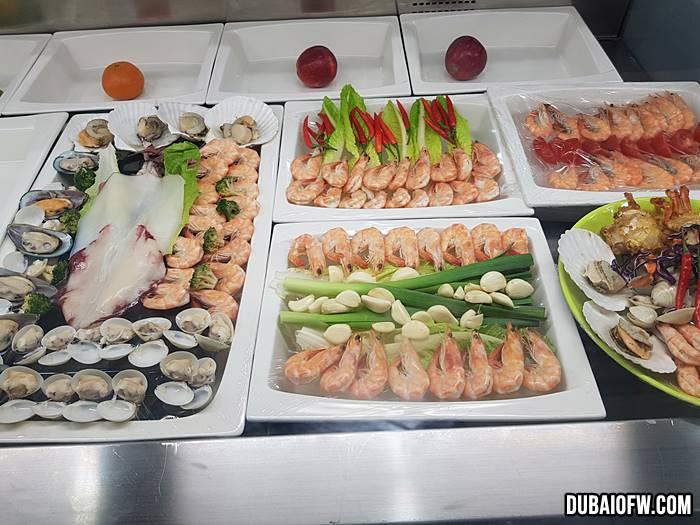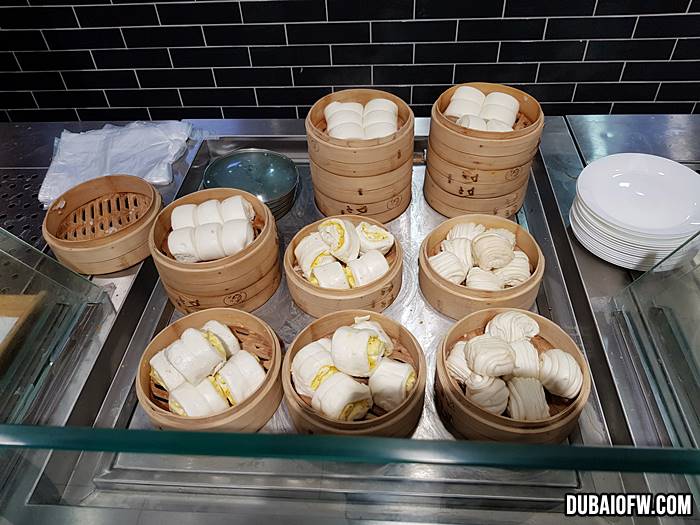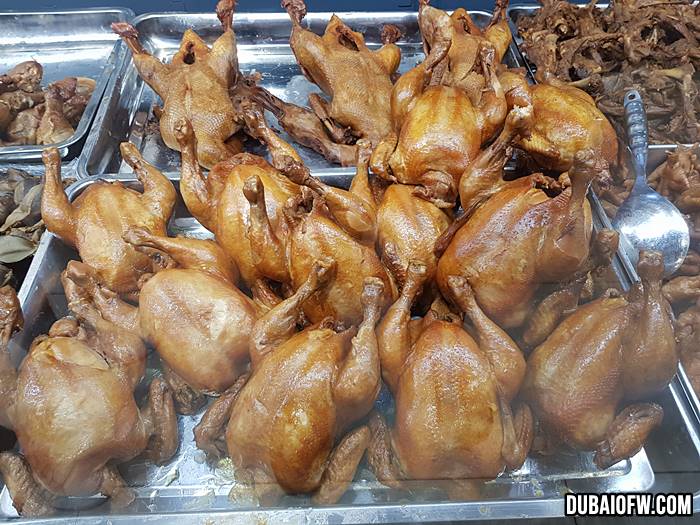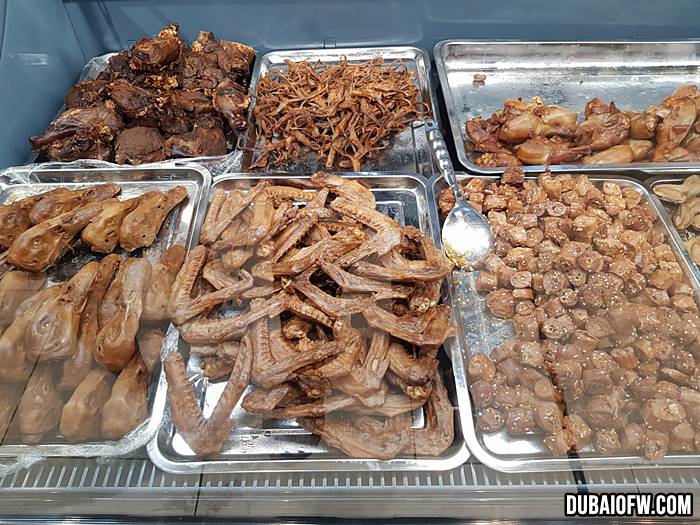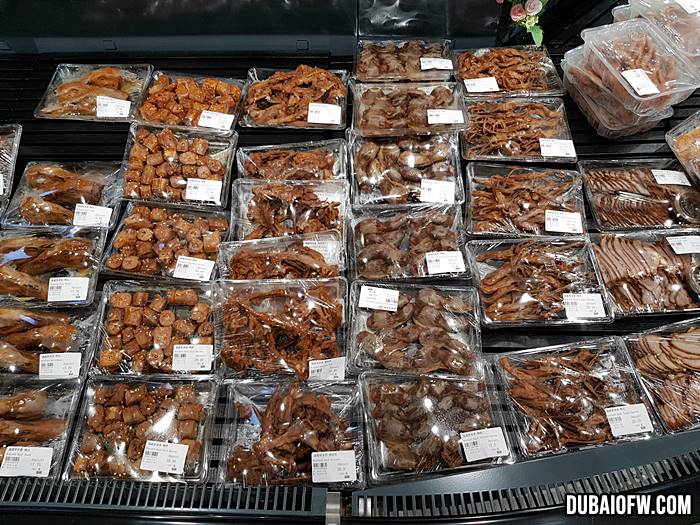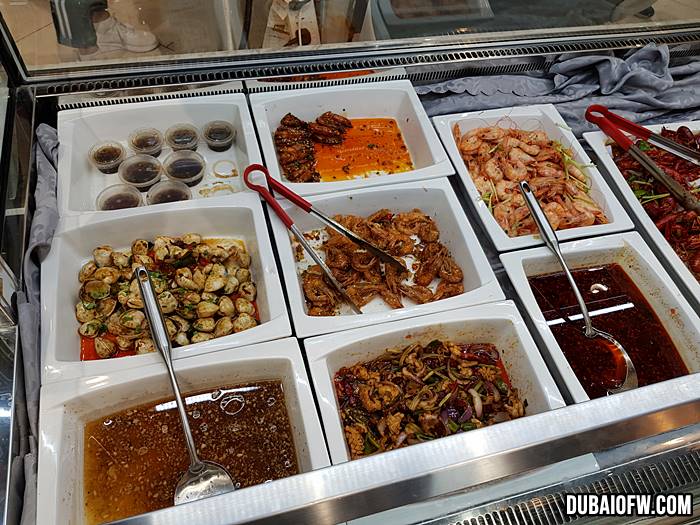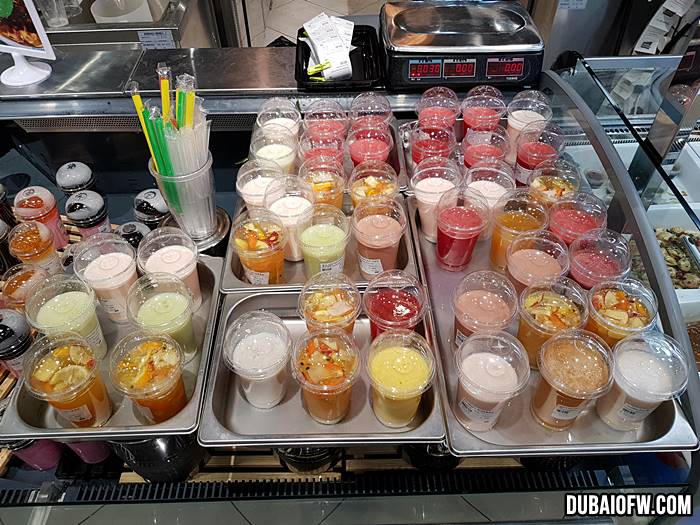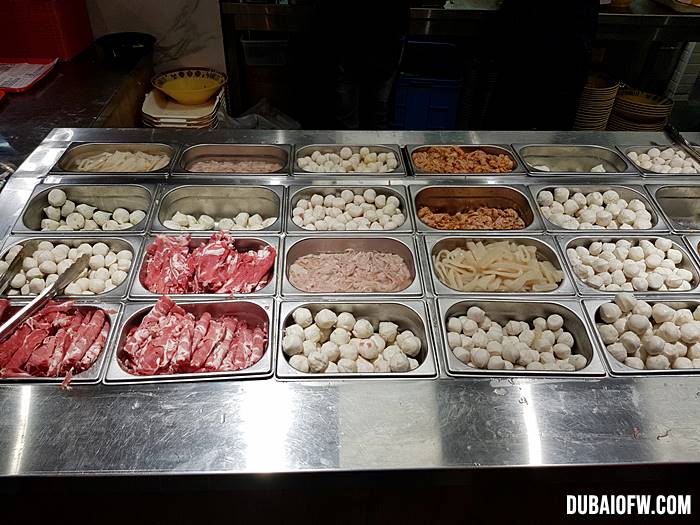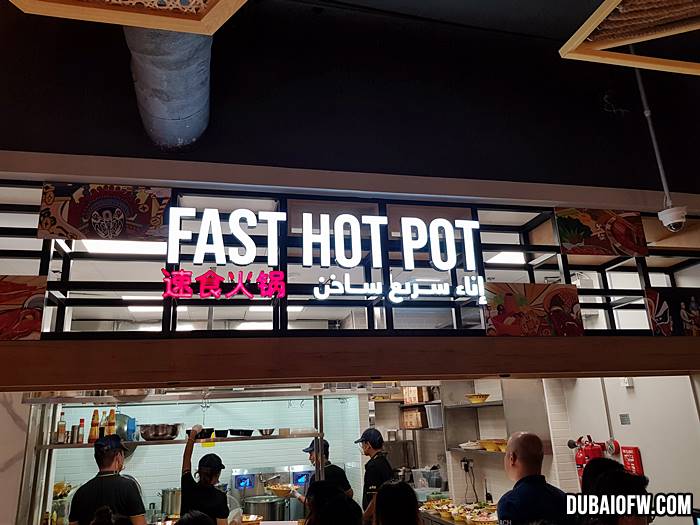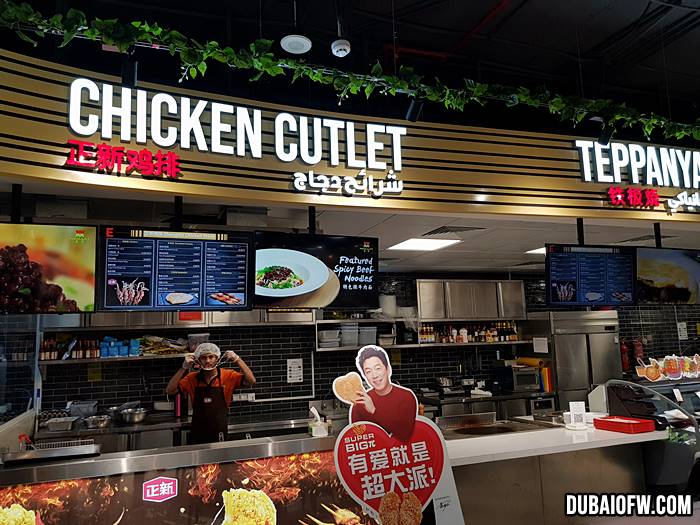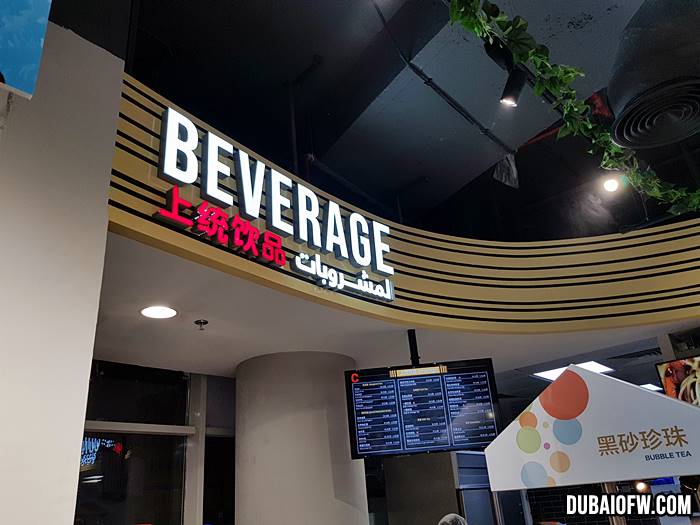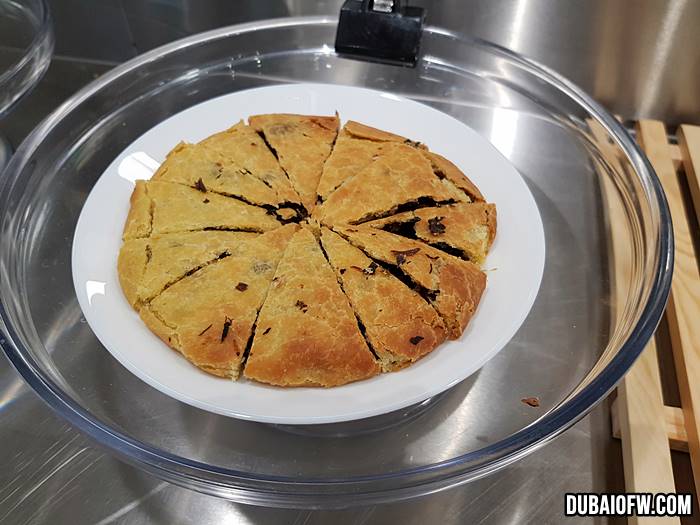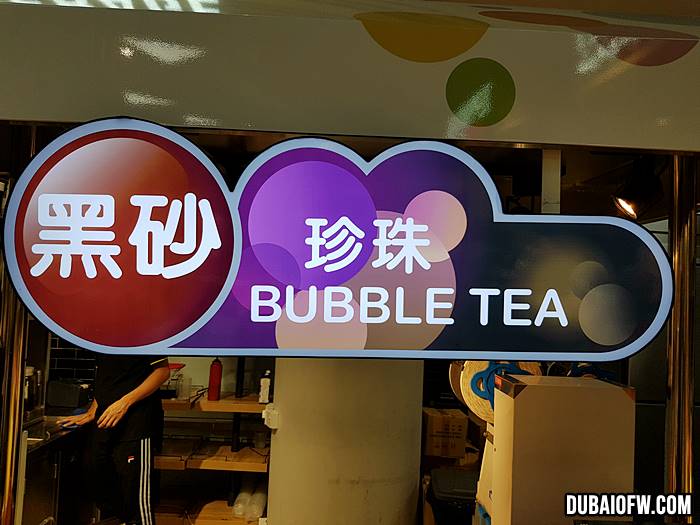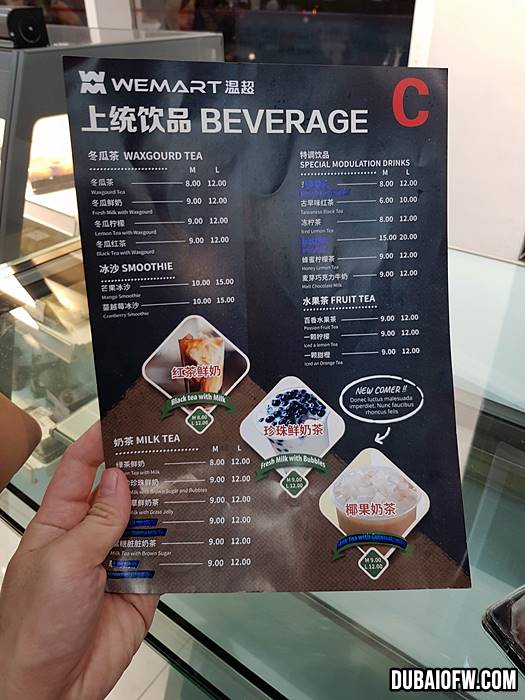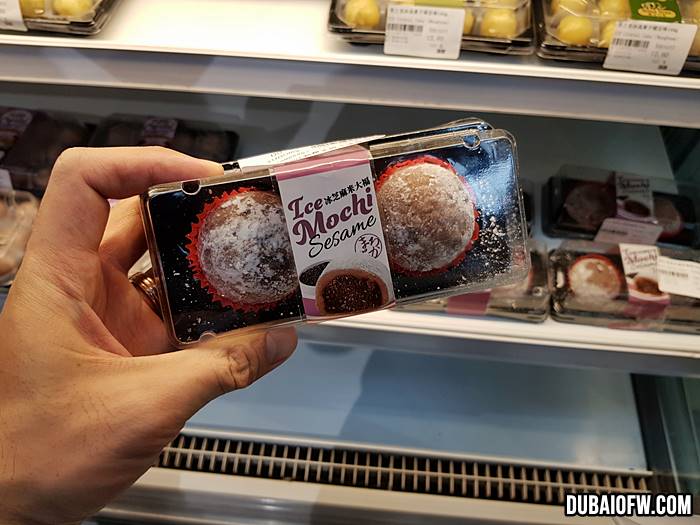 While we did not dine during our visit (because we already had dinner in a different restaurant), we are definitely looking forward to our Asian food trip here very soon.
WEMart Locations in Dubai
Deira Clock Tower Branch – open from 7am to 1am
Port Saeed, Deira – Near Deira Clock Tower
Baniyas Square branch – open 24 hours
Shop-7, Baniyas Complex Tower, Nasser Square in Deira, – behind the Baniyas Square Metro Station.
Contact Information
WeMart HyperMarket 
Address: Port Saeed Building, Deira Clock Tower Area, Dubai, near Deira City Center Metro Station.
Contact Numbers: 052 460 3558 / 055 942 7519
Facebook: @wemartuae
Instagram: @WEMARTtuae
Google Map Location
WEMart in Deira Clock Tower
WEMart in Baniyas Square