Dubai residents will soon have to look further no more for their favorite Asian products from food, dining, and other concept items as the Asian gourmet supermarket WeMart is expected to open its first Asian hypermarket that will combine shopping and restaurants in one establishment.
With the opening of a bigger store, consumers who love getting fresh, delicious foods but couldn't go out shopping for these on a regular basis won't have to worry anymore as they can stock up on their favorite Asian items starting next month.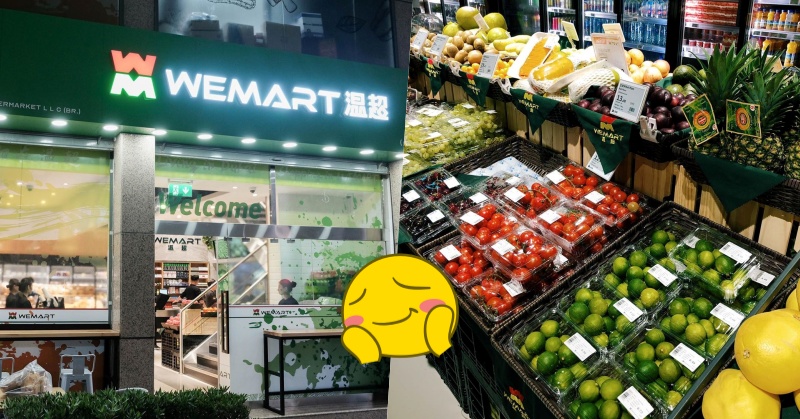 WEMART Hypermarket Soon to Open in Dubai
The newly constructed hypermarket is set to open this October 21 and will be located at the heart of downtown Dubai – at the Deira Clock Tower Area.
The store will cover 2,500 square meters of commercial space in the heart of Downtown Dubai close to well-known landmarks such as Deira Clock tower, the Dubai Economic Building (DED), Deira City Centre and the Day to Day shopping plaza within the district.
The hypermarket will house a fresh food supermarket with globally sourced goods as well as a food court that features Asian, Chinese, and Western food varieties.
On the second floor of the new WEMART store is a fresh-food supermarket that offers a huge variety of high-quality items. The supermarket has a business area exceeding 1,200 square meters, more than 10,000 SKUs and a wide range of imported goods.
All fresh products are "globally sourced" and have been directly imported from their respective countries of origin through the fastest possible means of transport. Seafood from Southeast Asia, Australia, New Zealand, Canada, and France can all be found at WEMART.
Meanwhile, the WEMART Food Court will occupy the first floor of the new store location. Based on Asian cultural preferences, it has over 10 stalls and thousands of offerings in regional cuisine, including seafood processing, barbecue, pastry, pot-stewed food, a cake stall, teppanyaki, Zhengxin chicken steak, hot pot, skewers, Chinese and Western food varieties, teas and bakery goods. The brand-new business model allows Asians to enjoy the authentic flavor of their hometown in a foreign country.
Of note, to make it easier for consumers to have access to their favorite items and food brands, the WEMART App was launched three years ago. Through this, consumers can shop and make payments online. From Dubai to Abu Dhabi, distance is no longer an issue as consumers can enjoy free delivery for any purchase worth AED 100 or more.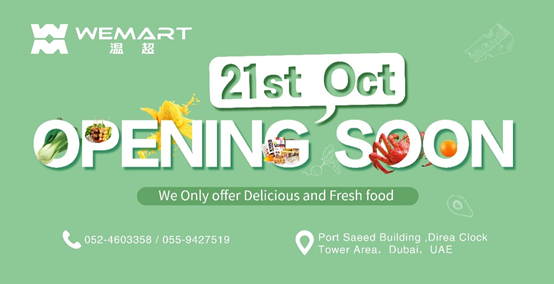 To get more updates on WEMART and their newest products and promotions, you may check out their Facebook or Instagram page.
Google Map Location:
ALSO READ: 8 Budget-Friendly Supermarkets in Dubai