They say the mark of a progressive society is the quality of transportation it has for the people. If that's the case, there have been plenty of major improvements accomplished by most emirates in the UAE at the start of the year, particularly in the field of transportation.
From innovations such as the 21-seater abra to the additional bus routes in Dubai, it's pretty obvious to say that the government is on its toes in providing the best services in the field of transportation for its people.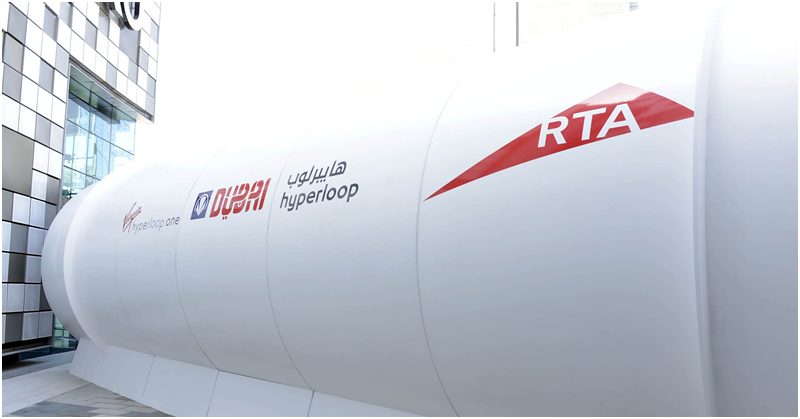 [VIDEO] Dubai-Abu Dhabi Hyperloop to Shorten Travel Time Between Emirates
Commuters have seen a preview of the future of transportation in the UAE after footage of the first prototype pod of the 700mph Hyperloop connecting Dubai and Abu Dhabi was released to the public, as shared in a report by The National.
The Dubai Media Office uploaded a video of the ambitious project, which aims to cut down transportation time from one hour to roughly 12 minutes between the two emirates through its Twitter account, as posted below:
.@Seeker: A look at the first pod prototype for #Dubai's proposed 700mph Hyperloop. Travel time from Dubai to Abu Dhabi would take just 12 minutes, compared to an hour & a half otherwise. That would save an estimated $800 million in lost working hours. pic.twitter.com/itk8v0Fhay

— Dubai Media Office (@DXBMediaOffice) June 23, 2018
However, before we get all excited about this big news, the agency mentions in the video that the project will take at least five years to complete.
Nevertheless, it is something positive that all of us can look forward to!
The pod features roomy cabins with built-in touchscreens monitors, bearing the Virgin and RTA logos, making it the ultimate method to travel in style.
Furthermore, it also says in the video that the short journey times provided by the Hyperloop will save an estimated $800 million in lost working hours.
If that's something that you can't get excited about, we don't know what would! Meanwhile, here are some of the other ways to get around the city if you wish to take public transportation.