When news about Hyperloop first came out two years ago, many of us couldn't quite believe it. Traveling from Dubai to Abu Dhabi (or vice versa) in just 12 minutes? Impossible! However, these latest images from the Roads and Transport Authority (RTA) show otherwise.
The Director-General and Chairman of RTA's Board of Executive Directors, Mattar Al Tayer, recently announced the revelation of Hyperloop's initial design as part of RTA's participation during UAE Innovation Month. This is the first time that the system is exhibited to the world.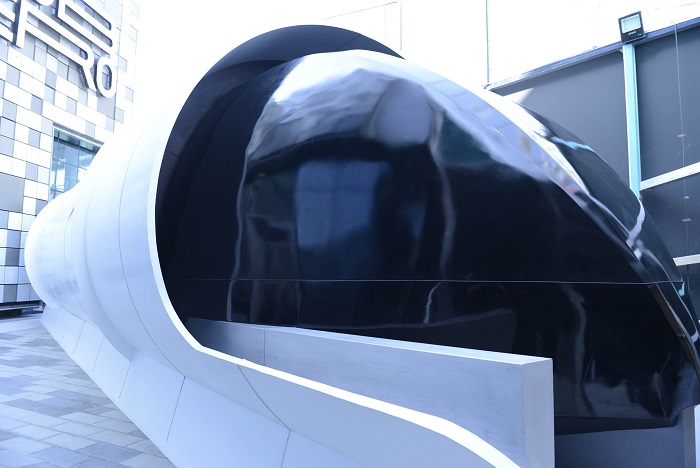 Prototype Unveiled by RTA & Virgin Hyperloop One
What's with all the "hype" about Hyperloop? In case you haven't heard, here are some amazing facts about this upcoming transport system:
Accelerated speeds of up to 1200 kilometres per hour
10,000-passenger capacity from Dubai to Abu Dhabi (or vice-versa)
Hyperloop technology using electromagnetic propulsion through a vacuum tube
Deluxe interiors, leather seats, cutting-edge broadcasting, info display, & entertainment
The Hyperloop prototype is presented by RTA and Virgin Hyperloop One — a company known for pioneering technical innovations. In addition, the RTA is also exhibiting High-Frequency Express Buses, Autonomous Pods, and the Urban Mobility Innovation Index (UMii).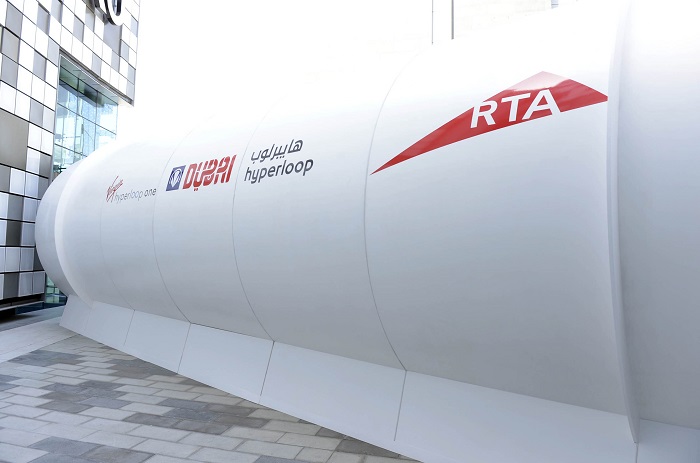 Transforming Dubai into the World's Smartest City
"The launch of these initiatives is in implementation of the directives of the Vice President, Prime Minister and Ruler of Dubai, His Highness Sheikh Mohammed bin Rashid Al Maktoum, to transform Dubai into the smartest city in the world," Al Tayer stated.
"It is also part of RTA's efforts to provide autonomous transport, which requires carrying out technological tests on these means under Dubai's climatic conditions," he explained. "It reflects RTA's strategy to transform 25 percent of total journeys in Dubai into driverless transport using different means by 2030."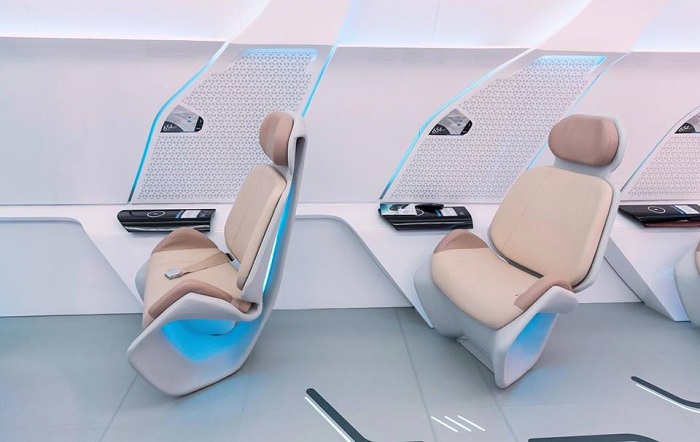 Al Tayer continued: "The strategy is focused on integrating public transit means with people's happiness through the provision of smooth, express and innovative mobility means that support the efforts of ranking the UAE among the top 20 countries in the UMii by 2021."
"When introduced in the future, the Hyperloop technology will impact the town planning and the availability of parking spaces," he added. "It will revolutionise people mobility between various destinations in the city, logistical hubs like airports and ports, and shipping patterns."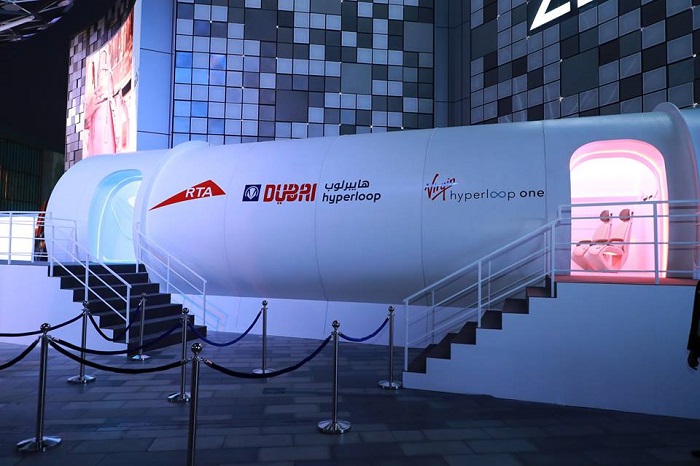 Travel between Dubai and Abu Dhabi in just a matter of minutes? Incredible! We can't wait to try it out! Meanwhile, aside from Hyperloop, check out another much-awaited transport system — Dubai's Autonomous Air Taxis or "flying taxis" — which are set to be in place by the year 2020.