The Crown Prince of Dubai, His Highness Sheikh Hamdan bin Mohammed bin Rashid Al Maktoum, witnessed the first flight of the Autonomous Air Taxi (AAT). The two-seater vehicle, designed by German manufacturer Volocopter, is the first self-flying taxi in the world.
The trial run for Dubai's flying taxi was held near Jumeirah Beach Park recently. The Crown Prince himself pressed the button that launched the AAT. Together with other officials and teams from Volocopter and Dubai's Road and Transport Authority (RTA), he watched it fly across the sky.
Dubai Crown Prince Watches Flying Taxi's Maiden Flight
"After the remarkable success of the first driverless metro in the region, we are glad to witness today the test flight of the Autonomous Air Taxi," announced HH Sheikh Hamdan. "This is another testament to our commitment to driving positive change. We are constantly exploring opportunities to serve the community and advance the prosperity and happiness of society."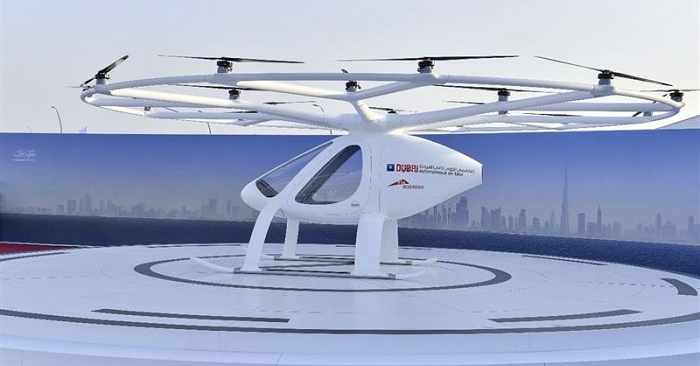 Meanwhile, HE Mattar Al Tayer, RTA's Director-General and Chairman of the Board of Executive Directors, described the AAT's unique features:
Cruise speed of 50 km/h
Maximum speed of 100 km/h
Maximum flight time of 30 minutes
Top security and safety standards
Optional emergency parachutes
Nine independent battery systems
Quick-charge battery & plug-in system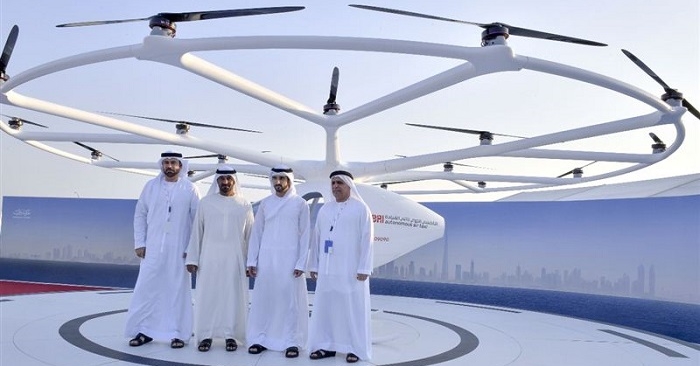 Transforming Dubai into the World's Smartest City
"The trial run of the AAT reflects the directives of His Highness Sheikh Mohammed bin Rashid Al Maktoum, Vice President and Prime Minister of the UAE and Ruler of Dubai, to transform Dubai into the world's smartest city," commented Al Tayer.
The Director-General also explained that the self-flying taxi service is part of Dubai's Smart Autonomous Mobility Strategy. Under this strategy, they are aiming for autonomous transport vehicles to account for 25 percent of the total journeys in the city by the year 2030.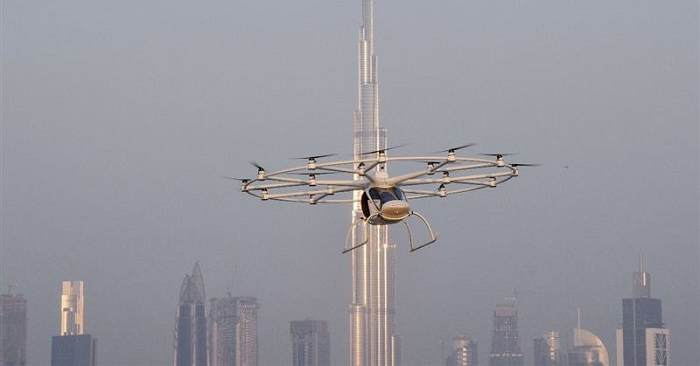 Here is an exciting video of the Dubai flying taxi's maiden flight, as shared by Emirates News Agency on YouTube: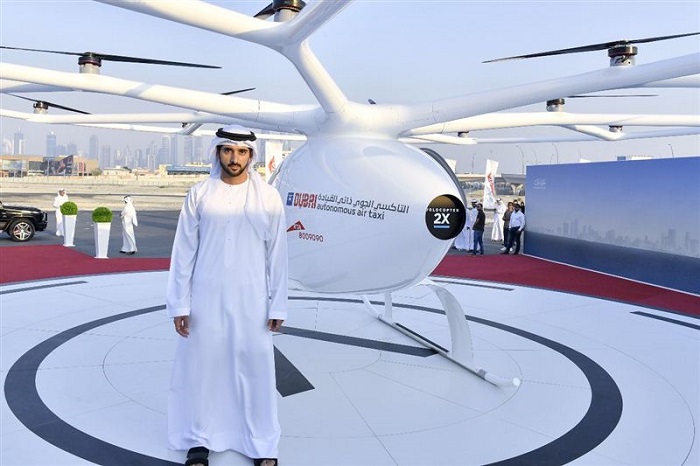 For the next five years, the RTA will work together with the Dubai Civil Aviation Authority and the UAE General Civil Aviation Authority regarding the operational requirements of the AATs. One of their goals is to establish the first demonstration network of flying taxis in time for Expo 2020 Dubai.