Aside from rescuing animals and helping to lead the emirate, the Dubai Crown Prince likes to keep abreast of technology… including the much-awaited Samsung Galaxy Fold!
ALSO READ: HH Sheikh Hamdan Witnesses First Flight of Dubai's Flying Taxis
The Samsung Galaxy Fold is a "bendable" phone that expands into an 18.5-centimetre screen. It's not expected to hit the shelves until the end of April; nonetheless, His Highness Sheikh Hamdan Bin Mohammed Bin Rashid Al Maktoum is among the first in the world to have it!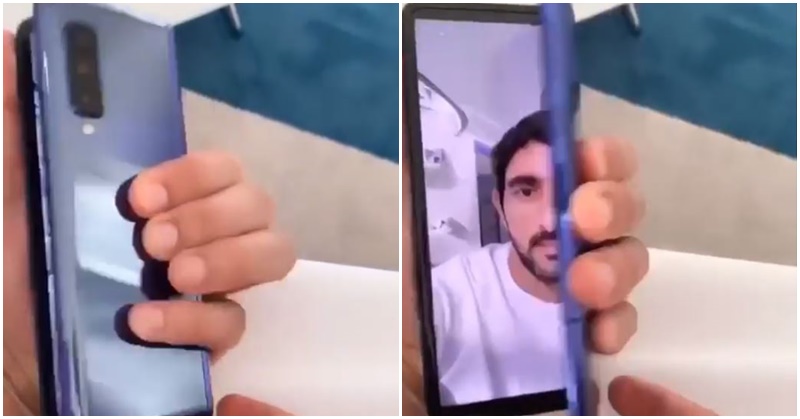 Dubai Prince Takes Selfie Using Samsung Galaxy Fold
On Monday, April 15, HH Sheikh Hamdan shared images of the upcoming Samsung Galaxy Fold on Instagram, providing a sneak peek to his 7.8 million followers.
The Dubai royal thanked Samsung for giving him an advanced look at the new phone, and even took a selfie with the Galaxy Fold's infinity flex display — the world's first, actually!
Aside from having a foldable screen, the Samsung Galaxy Fold features:
Six cameras (that's right!)
4G version coming out by mid-2019
Simultaneous running of three apps when expanded
… and many more exciting features!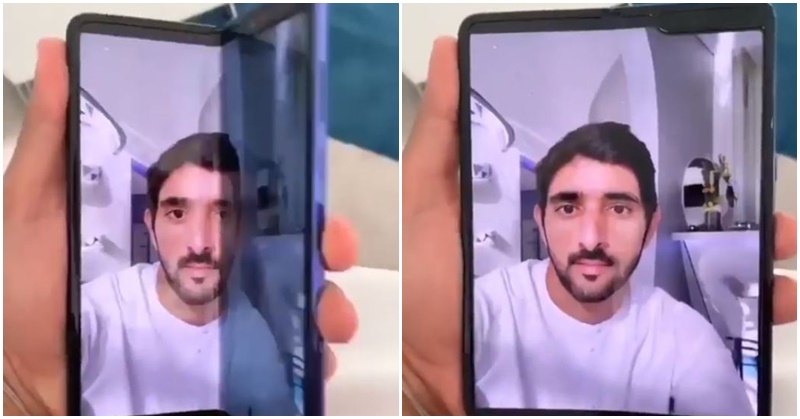 "We created Galaxy Fold for those who want to experience what a premium foldable device can do, beyond the limits of a traditional smartphone," according to DJ Koh, President and Chief Executive of IT and Mobile Communications at Samsung.
Notably, Samsung described the Galaxy Fold as "the biggest breakthrough since the mobile phone." The tech giant revealed the phone at the same time as its newest S10 series, which included the S10, S10+, and S10e.
In terms of pricing, the Samsung Galaxy Fold costs AED 7,273 (USD 1,980). A 5G version of the phone is expected to be released in the future.
Here is a video clip of the new Samsung Galaxy Fold, shared by @groupfazza on Instagram:
View this post on Instagram
ALSO READ: Prince Hamdan Shares Photo of Heart-shaped Lakes
When he's not busy leading government councils and doing other important things, HH Sheikh Hamdan likes to go on exciting adventures. As a matter of fact, we've gathered some Instagram photos showing the Dubai Crown Prince's active and adventurous lifestyle! Check them out!