The Crown Prince of Dubai, His Highness Sheikh Hamdan bin Mohammed bin Rashid Al Maktoum, recently visited the Metro Depot at Al Rashidiya. His mission? To inspect Dubai's "Sky Pods," along with other autonomous mobility and shared transport innovations.
ALSO READ: Dubai to Launch Flying Taxis by 2020
Based on a press release by the Roads and Transport Authority (RTA), HH Sheikh Hamdan was received by the Director-General and Chairman of the Board of Executive Directors of the RTA, His Excellency Mattar Al Tayer, who presented the agency's latest series of projects.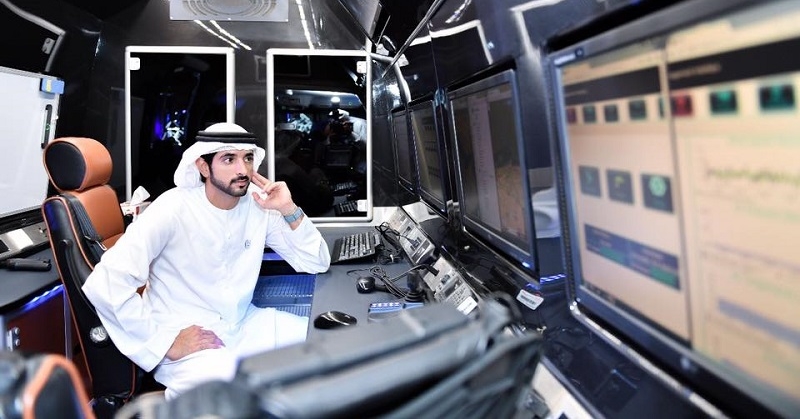 HH Sheikh Hamdan Visits Autonomous Mobility Projects
The Crown Prince inspected two models of Dubai Sky Pods: the Unibike and Unicar. Both are part of a futuristic mobility system whose power efficiency is five times less than that of electric vehicles. Similarly, the required infrastructure is 10 times less than your usual transport systems!
Remarkably, the Dubai Sky Pod – Unibike can:
Carry 1 to 5 riders per unit
Lift about 20,000 riders per hour
Travel at a maximum speed of 150 km/h
Be fitted w/ steel wheels to move on suspended rails
Be fitted w/ generators similar to a bicycle & "powered" by riders

Meanwhile, the Dubai Sky Pod – Unicar can:
Carry 1 to 6 riders per unit
Lift about 50,000 riders per hour
Travel at a maximum speed of 150 km/h
Lift passengers for distances up to 200 km
Be part of a mobility network linking high-rise towers
Aside from the Dubai Sky Pods, HH Sheikh Hamdan also looked into the following innovations:
The new Dubai Metro Train, which features enhanced interior design and increased passenger capacity;
The Grinding Machine, which automatically restores worn tracks and realigns them with train wheels;
The Range Rover Evoque Convertible Limo, a new luxury vehicle offering a unique mobility experience;
The Dubai Taxi Limo Bike, which offers an excellent mobility experience to riders and tourists; and
The Mobile Command Vehicle, which is designed to address transport-related emergencies, featuring satellite connectivity and connection with the Enterprise Command & Control Centre.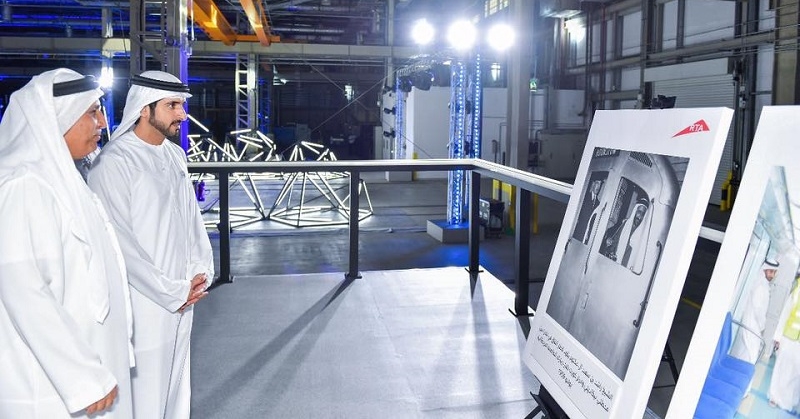 Artificial Intelligence & Smart Mobility
During the visit, the Crown Prince was also briefed by Al Tayer regarding RTA's use of artificial intelligence (AI) in the pursuit of smart mobility.
"The RTA uses AI in drones to list and classify RTA's assets, and monitor traffic movement, emergency and accidents cases," Al Tayer explained. "It also uses AI in smart cameras to spot vehicles using dedicated bus routes, which improved punctuality of public buses and taxis by 20%, reduced direct and indirect operational costs of transit modes, and cut carbon emissions."
"The RTA also uses AI at the Smart Testing Yard involving the introduction of innovative technology, cameras, and high-performance sensors connected to a central processor capable of retrieving data, registering errors automatically, and deciding the pass or fail in an automated and transparent manner," he continued.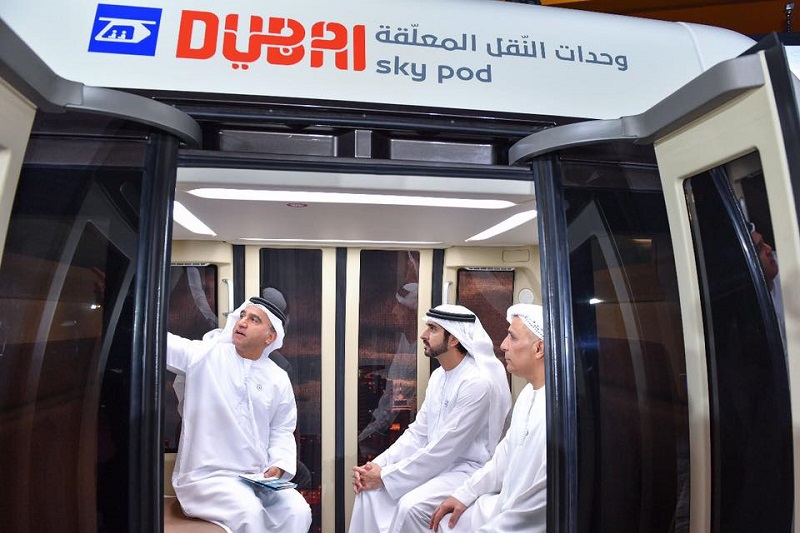 Al Tayer added: "The AI is also applied in smart traffic signals with sensors connected to a ground optical system synchronised with the signal light is operation. It detects pedestrians' movement on pavements (before crossing streets), on walkways (while crossing streets) and accordingly adjusts the remaining time automatically. It allows a safe and smooth crossing for the largest possible number of pedestrians."
With regard to the use of AI in Dubai's autonomous mobility strategy, Al Tayer commented that the RTA "has used this technology in the pilot operation of an electrically powered, high-safety autonomous vehicle, which can accommodate up to 10 passengers; and in the first autonomous air taxi capable of carrying two passengers."
"AI has also been introduced to the new generation of robot-based vehicle inspection, smart vehicle inspection glasses, fault-reading and vehicle inspection robot, and parking smart scan system, enabling automated scanning and monitoring of more than 1,000 parking spaces," he cited.
Check out this video featuring HH Sheikh Hamdan's visit, shared by RTA Dubai on Facebook:
ALSO READ: Dubai Police to Patrol the Skies with 'Flying Motorcycles'
The Dubai government never ceases to amaze us with their futuristic innovations, especially in the field of mobility and transportation. Without a doubt, all of these technologies — sky pods, robot inspectors, smart cameras, flying taxis — would serve as models for other countries to follow in the near future!