Are you aware of the latest traffic rules? As part of their information campaign about the updated traffic laws, Dubai Police has released a video. It shows how a simple family outing can lead to AED 4,200 in fines if one is not aware of these traffic violations.
Dubai Police shared the informative video across their social media channels recently. It features a family driving along the road, unaware of the traffic rules they are breaking. The new traffic rules have been effective starting July 1 of this year.
Dubai Police Video Shows Traffic Violations
Some of the traffic violations presented in the video are:
#1 – Sudden swerving (Fine: AED 1,000)
#2 – Being distracted on the road (Fine: AED 800 + 4 Black Points)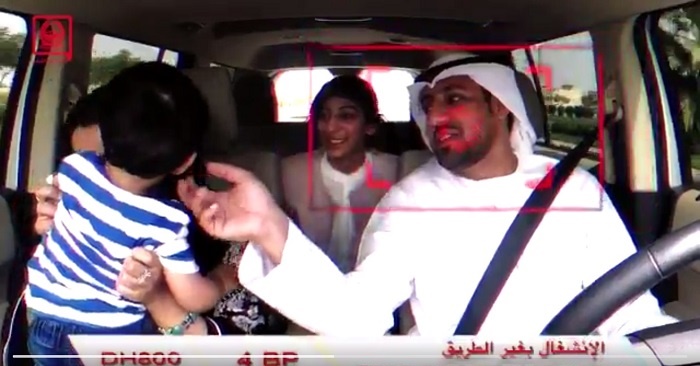 #3 – Using a handheld phone while driving (Fine: AED 800 + 4 Black Points)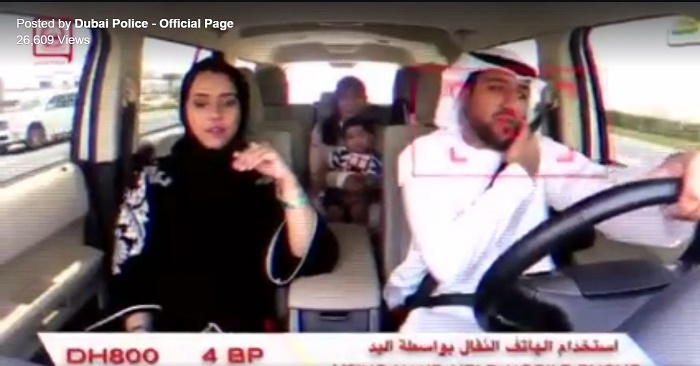 #4 – Failure to fasten seat belt (Fine: AED 400 + 4 Black Points)
#5 – Having a child less than 10 years old on the front seat (Fine: AED 400)
Here is the video posted by @DubaiPoliceHQ on Twitter:
هل يستحق الأمر ذلك؟ #أمنكم_سعادتنا#شرطة_دبي#التوعية_المرورية

?Is it worth it#YourSecurityOurHappiness#DubaiPolice#TrafficAwareness pic.twitter.com/owSmwnsPOv

— Dubai Policeشرطة دبي (@DubaiPoliceHQ) July 24, 2017
Although seemingly minor, any one of these violations could lead to a serious accident. Remember, it only takes a moment of distraction to commit a major mistake. And so, let us remember to always be aware of the traffic rules, in order to stay safe on the road!