In the near future, we can expect to see more self-driving vehicles in Dubai. Through the "Self-Driving Transport Strategy," the Roads and Transport Authority (RTA) aims to transform 25% of the city's total mobility journeys into self-driving journeys by the year 2030.
The strategy was recently approved by His Excellency Mattar Al Tayer, Director-General and Chairman of the Board of Executive Directors of the RTA. It falls under Dubai's "Smart Transport Strategy," which was launched by His Highness Sheikh Mohammed bin Rashid Al Maktoum, Vice President and Prime Minister of the UAE, and Ruler of Dubai.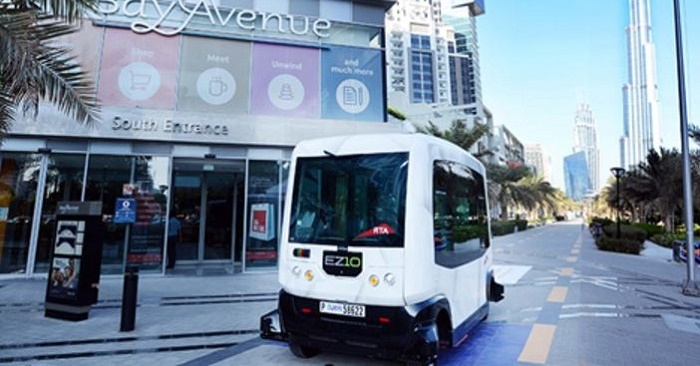 More Self-Driving Journeys in Dubai by 2030
"RTA's Self-Driving Transport Strategy has several attributes that sets it a class apart from other strategies," Al Tayer explained. "First, the transition to self-driving in Dubai is powered by a government entity, whereas it is the private sector that drives this transition in many other cities and countries."
"Secondly, Dubai's strategy is inclusive of all mass transit modes such as trains, buses, marine transit modes, and taxis, as well as private vehicles, while many countries focus on a limited number of transit modes," he added.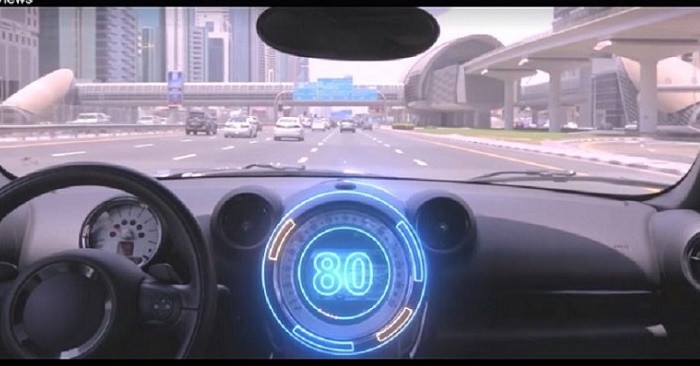 Developing Rules, Technologies, & Infrastructure
To achieve the objectives of the strategy, Al Tayer mentioned several "enablers," including:
Developing high-definition e-maps
Developing a structure for e-security
Addressing infrastructure requirements
Enacting legislation for self-driving transport
Enhancing public adaptability to self-driving technology
Developing conditions for testing & licensing self-driving vehicles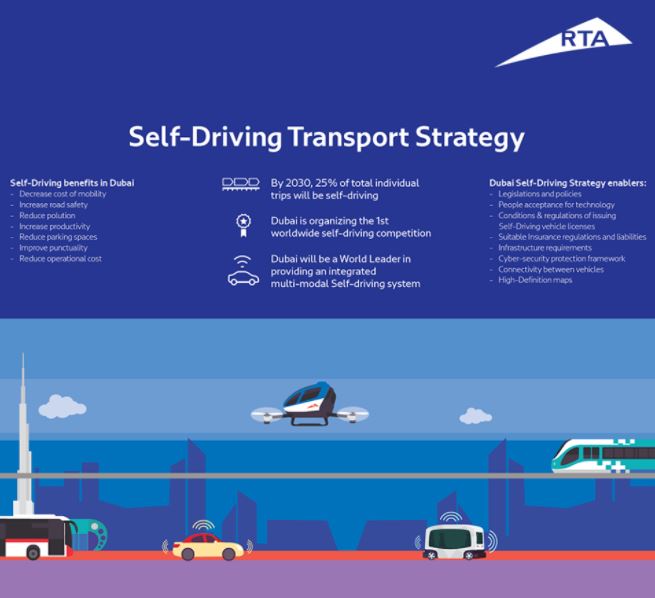 RTA's Smart Transport Strategy
"This strategy is part of Dubai Government's ongoing efforts to improve services and introduce the latest in technology and innovation worldwide in the field of self-driving transport for the sake of adding happiness to people," Al Tayer stated. "RTA's Smart Transport Strategy assists in planning journeys to multiple destinations using gadgets and smartphones."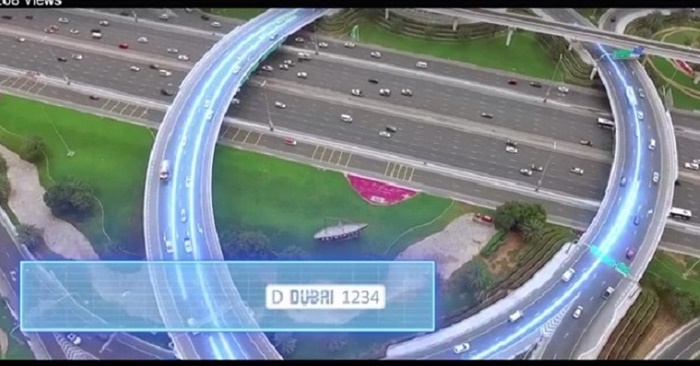 "The strategic projects & initiatives of RTA are instrumental to reducing mobility costs, improving traffic safety, and curbing pollution by cutting carbon emissions," he explained further. "They also raise productivity per capita, ease parking congestion, and achieve the integration with Dubai's Driverless Metro, which is characterised by its high punctuality and cost-effective operation."
Learn more about the Self-Driving Strategy in this video posted by RTA Dubai:
This strategy is only the latest among the government's initiatives to transform Dubai into a "Smart City." We can look forward to more exciting changes in the upcoming years, as Dubai leads in embracing advanced technology for the betterment of mankind and even the world.