Philippine President Rodrigo Duterte topped the reader poll for this year's TIME 100, an annual list that presents the one hundred most influential people in the world.
After consistently leading the poll, Duterte gained 5% of the total "yes" votes. He is followed by Canadian Prime Minister Justin Trudeau, Pope Francis, Microsoft founder Bill Gates, and Facebook co-founder Mark Zuckerberg — who each received 3% of the total "yes" votes.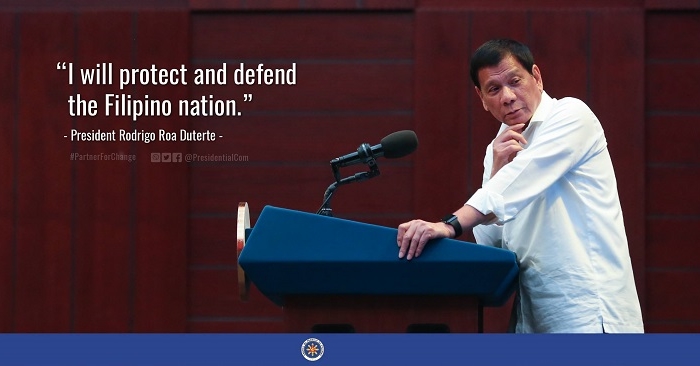 President Duterte Leads TIME 100 Poll
Duterte, a renowned "Mayor from Davao," won the Philippine presidential elections last year. He is known for his nationalist fervor and strong stance against drugs, and has been fighting a war on drugs since taking office last June.
His anti-drug campaign has caught the attention of both local and international media. Some groups and individuals, including the Philippine Vice President Leni Robredo, strongly oppose his campaign. Despite the criticisms, however, Duterte remains more popular than ever.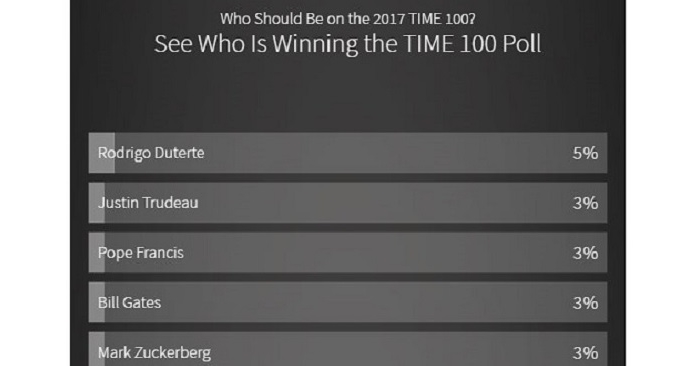 Last year, U.S Senator Bernie Sanders won the TIME 100 poll, while Russian President Vladimir Putin topped the list in 2015. This year, the official TIME 100 list will be released on April 20. The official list will be selected by the editors of TIME Magazine.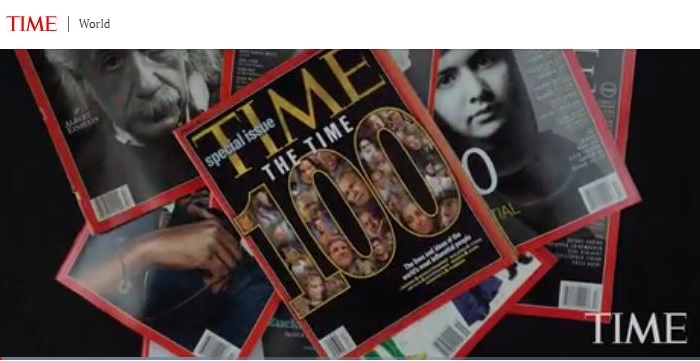 President Duterte's prominence in this year's TIME 100 reader poll indicates that he is not only popular in the Philippines, but also in the world. Without a doubt, the former Mayor from Davao is meant to be in the international stage as well.