The "National Policy for Empowering People with Disabilities" has just been launched by His Highness Sheikh Mohammed bin Rashid Al Maktoum, the Vice President and Prime Minister of the UAE and Ruler of Dubai.
The Dubai Ruler launched the policy while visiting the Ministry of Community Development. He stated that it seeks "to create an inclusive society for people with disabilities and their families through policies and services that accommodate their needs and requirements."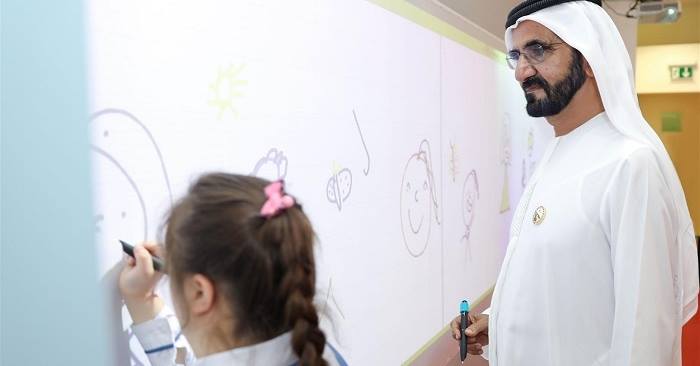 New Policy to Empower People with Special Needs
The new policy will revolve around six major pillars, as follows:
Education
Health and Rehabilitation
Mobility
Social Protection and Family Empowerment
Public Life and Sports
Vocational Rehabilitation and Employment
Moreover, HH Sheikh Mohammed also announced that he will establish an advisory board for people with disabilities. Dedicated persons from every service-related organization will be appointed to serve people with disabilities.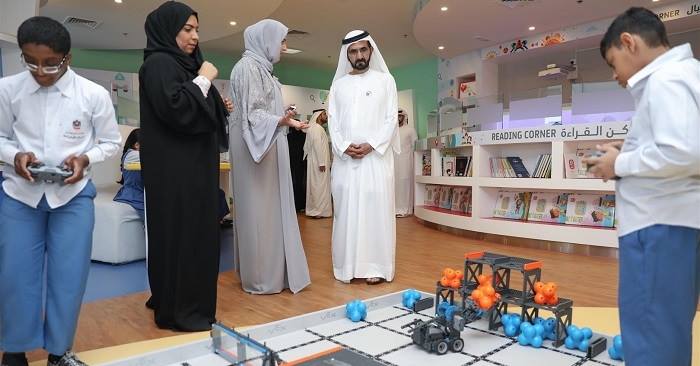 People with Special Needs are "People of Determination"
Meanwhile, the Ruler of Dubai also stated that from now on, people with special needs shall be called "people of determination." Likewise, the persons who serve them will be called "services officers for people of determination."
"Disability is in fact the inability to make progress and achievements," HH Sheikh Mohammed explained. "The achievements that people of determination have made in various spheres over the past years are proof that determination and strength can do the impossible and encourage people to counter challenges and difficult circumstances while firmly achieving their goals."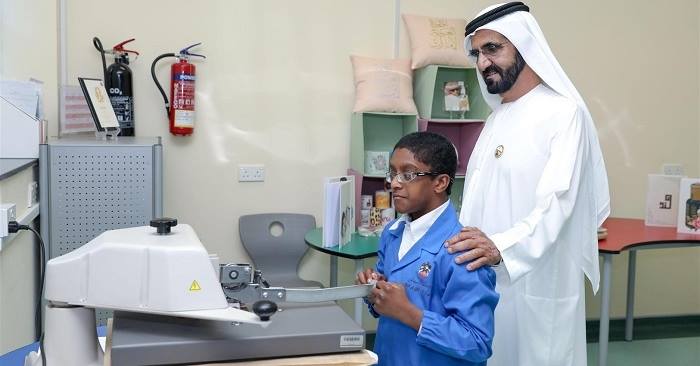 Making Achievements, Overcoming Challenges
The Dubai Ruler added that they named the new policy after people of determination to recognize their efforts in making achievements as well as overcoming various challenges.
During his visit, HH Sheikh Mohammed was joined by: the Deputy Ruler of Dubai, HH Sheikh Maktoum bin Mohammed bin Rashid Al Maktoum; the Minister of Cabinet Affairs and the Future, Minister Mohammad bin Abdullah Al Gergawi; the Minister of Community Development, Najla bint Mohammed Al Awar; and the Director-General of the Department of Protocol and Hospitality in Dubai, Khalifa Saeed Suleiman.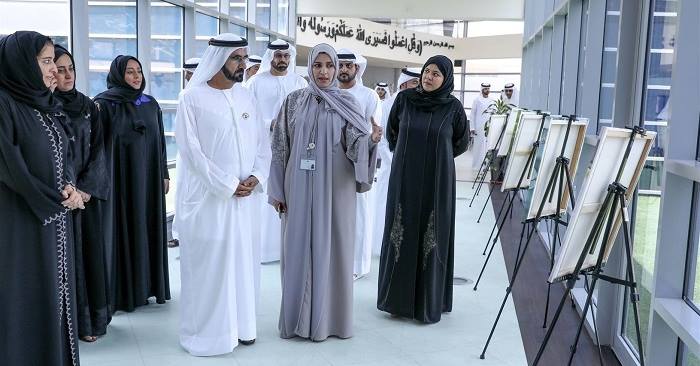 This latest announcement from the Ruler of Dubai shows his great concern for people with special needs. We should follow his example and support these persons, who are "people of determination," just like everybody else.
Photo credits: WAM news agency