With 2.4 million followers, His Highness Sheikh Mohammed bin Rashid Al Maktoum, Vice President and Prime Minister of the UAE and Ruler of Dubai, is among the "top 10 most followed and effective world leaders" on Instagram. He is also popular on other social networks.
A study published by PR firm Burson-Marsteller found that HH Sheikh Mohammed's Instagram account garnered more than 6.6 million likes and comments. This puts the Dubai Ruler at the top 10 among the official accounts of 325 leaders and governments around the world.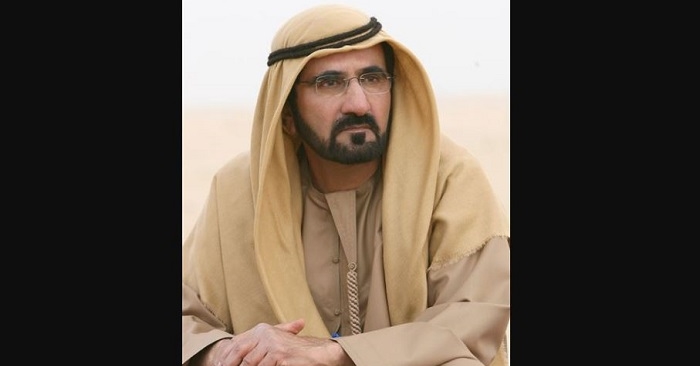 Dubai Ruler among Most Popular World Leaders on Social Media
Aside from Instagram, HH Sheikh Mohammed is also popular on other social media platforms. His official twitter account has over 7.76 million followers. Likewise, he has a huge following on Facebook, LinkedIn, Google Plus, and YouTube.
More Than 15 Million Followers across Platforms
HH Sheikh Mohammed has a combined total of over 15 million followers across different platforms, making him one of the "most influential world leaders on social media." In fact, data shows that he gets an average of 35,966 interactions for every photo or video posted on Instagram.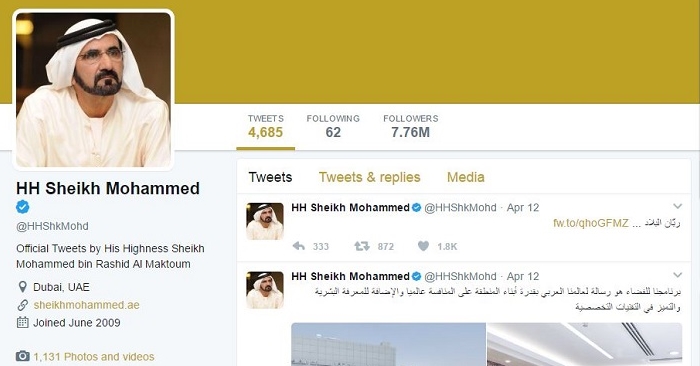 Interacting with the Youth of the Nation
Notably, HH Sheikh Mohammed is one of the few Arab leaders that are actively using social media to interact with the youth. In fact, he recognizes them as "the future of the nation." By being accessible on social media, many young people are inspired by his leadership.
Indeed, it is encouraging to know that the Ruler of Dubai is "just a click away" from his constituents. By being visible and "approachable" on social media, HH Sheikh Mohammed is able to establish a close connection with the city's citizens and expatriates alike.