The following OFW interview features Laine, a 30-year-old Filipina who has been living and working in Dubai for 7 years now. When she first came to the UAE, she took a job as a Cashier/Waitress, and later became a Sales Representative and Team Leader for a private company. Today, she is currently working as an eCommerce Sales Executive.
Through hard work, determination, and lots of prayer, Laine talks about how she was able to achieve her dreams, while supporting her family back home. She helped her parents with her siblings' education, bought a motorcycle for her father, and helped out with the expenses of repairing their house in the Philippines, among other things.
Laine also shares about her inspiration… a beautiful daughter and a loving husband! Her husband, who is also working in the UAE, is a Certified Chef, and she couldn't be more proud! Together, they continue to save for their family's future, while making the most of the opportunities here in Dubai. Keep reading to know more about their story!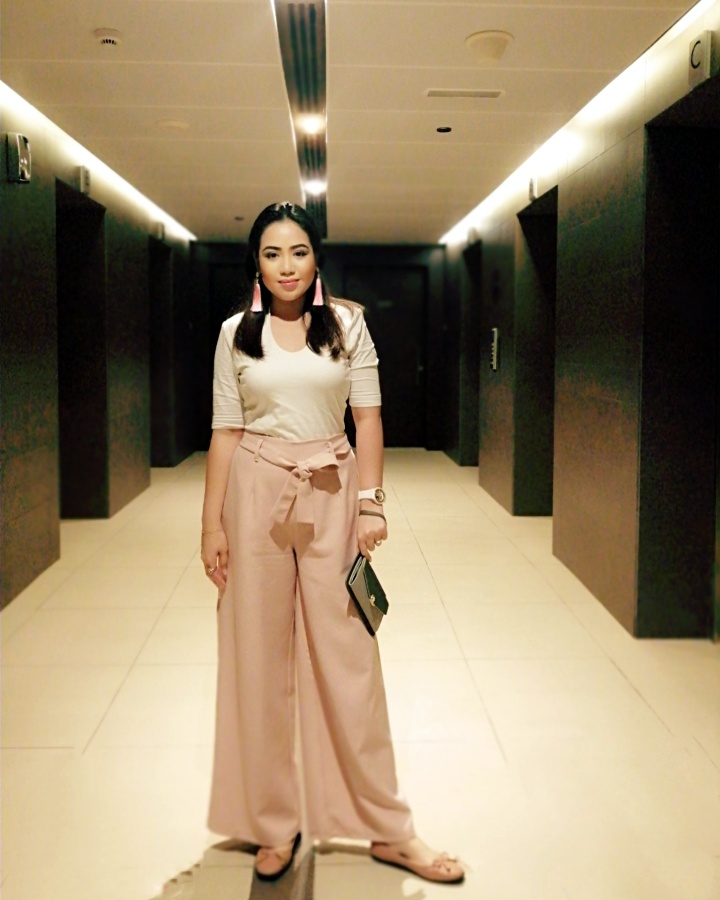 OFW Feature: eCommerce Sales Executive in UAE
Name: Ellaine Jane Tumang Figueroa
Nickname: Laine
Age: 30 years old
Current Profession: eCommerce Sales Executive
Education: College Graduate, Hotel and Restaurant Management
Years in Dubai: 7 years
1. Tell us about yourself.
Hello! I am Ellaine Jane Tumang Figueroa, often called "Laine" for short. I am 30 years of age. I have been living in Dubai for 7 years, as an eCommerce Sales Executive here in the UAE. I graduated from college in the Philippines with a degree in Hotel and Restaurant Management. I am a happy wife, and mother of a beautiful child!
2. Why did you come to Dubai?
Before I flew to Dubai, I was working at Clark International Airport. Everyday, I would see planes flying towards different countries. And because I was an ambitious type of person, I suddenly told myself that one day I would also be able to take a plane and go abroad. That's when I started asking my cousins and friends which country is good to work in. Until I found out that apart from the very beautiful areas/tourist attractions of Dubai, there is also a great opportunity for me to earn money for my family and get a job that fits my profession.
3. What were your previous jobs?
My first job in Dubai was a Cashier/Waitress in 2013. Then, I became a Sales Representative and Team Leader in a private company. Since am an ambitious type of woman, I tried again to find a good opportunities… And finally, I was hired as an eCommerce Sales Executive at a Trading Company last year.
4. How do you find your current job? Are you happy/satisfied with it?
In my current job, I can say that it was difficult at first, but what I truly enjoy is that I am learning a lot. I talk to different kinds of people from all over the world. It was hard at first, but I am happy with what I am doing!
5. Are you able to save in Dubai? Why/How?
When I first came to Dubai, the first thing on my mind was to help my parents with the expenses of my siblings' education, and that's what I did. Second, I told my parents that I would help them with the expenses of repairing the house and it happened. Thirdly, I bought my father a motorcycle so that they could use it as transport service.
My husband and I were also able to build our own house in the Philippines. My dream vacation for my family came true! Finally, I am also able to save a small amount for our dream business in the Philippines.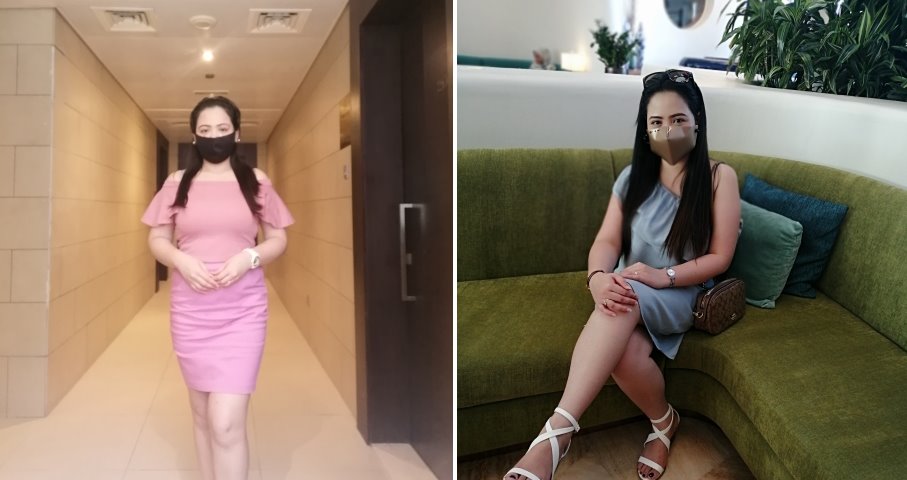 6. Is it difficult to live in Dubai? What are your struggles? What's life like outside work?
It depends on your lifestyle. Living in Dubai will only be difficult if you are lazy and spend a lot of money. You also need to be wise in life. Right now, when I have a day off or free time, we have fellow Filipinos who pay me to cook for them and sometimes I spend time creating content for my Vlog on YouTube.
7. What do you like about Dubai?
The rate of development is quite spectacular, and it ensures that it ranks among the world's most modern cities. The culture, the variety, and the places always amaze me!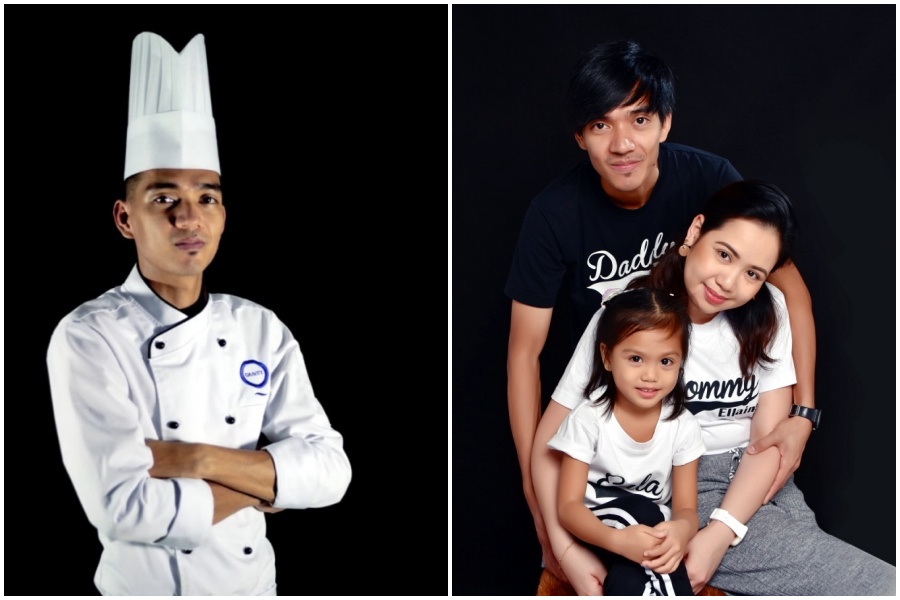 8. What do you NOT Like about Dubai?
Living in Dubai is very expensive!
9. What are your plans in your career/family/future?
I want to bring my daughter here so that she, too, can see the beauty of Dubai. We are still here to save enough money for our family, for my daughter's future, and to help those who are in need.
10. You have any tips for kabayans when working/finding work/living in Dubai?
I went to Dubai and worked for a small salary every month in my first job. I did not stop until I fulfilled my dreams. I was tested by fate and opportunity in life. Kailangan lang ng Sipag at Tiyaga (Hard Work and Perseverance is a must).
To my fellow OFWs, trust in your own abilities. Do not lose hope in life! Let us just trust in the Lord and He will give us what we deserve. In today's pandemic situation, no one stays forever. Everything has an end. Let's just trust in God. Nothing is impossible!
I am happy that my husband and I both achieved one of our dreams in Dubai. Being in the UAE gave us the opportunity to develop our capabilities. Like me, my husband dreamed of becoming a Chef, and I am happy to share with you that due to his SIPAG AT TIYAGA at work, he is now a Certified Chef! All this is because of our faith in God and the trust of our family that we can do more. All our sacrifices are for you, Eula (our daughter). I believe that one day, you will be able to visit the country where we are today. God bless everyone!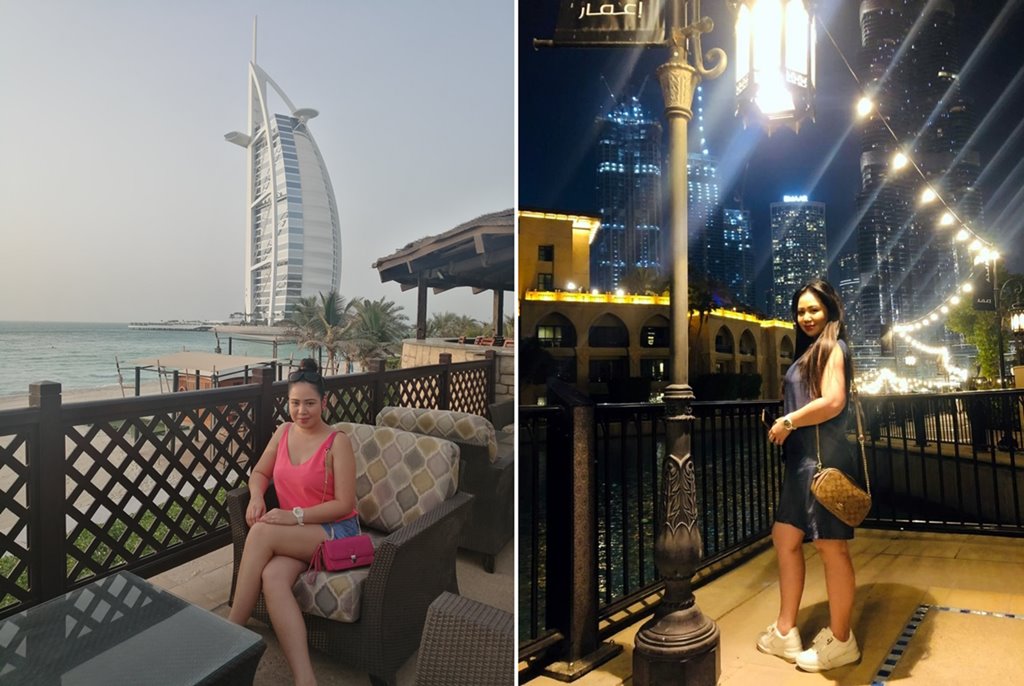 Connect with Laine on Social Media
To know more about Laine and her experiences as an OFW in Dubai, you may follow and connect with her through the following social media channels:
Facebook: El J Tumang Figueroa
Instagram: @beautiful_earth25
YouTube: Lane Figueroa
Website: Treasure of Life
—————-
*Photos provided by Ellaine
Are you an expat in Dubai? Do you want to be featured in the website? Send us an email telling us you want to be featured at admin@dubaiOFW.com and we will send you the set of questions! Let's help other Pinoys who want to come to Dubai understand what life in the UAE is like through your story.