For today's OFW story, we interviewed Grace, a 35-year-old Filipina in Dubai. A graduate of the Polytechnic University of the Philippines (PUP), she is currently working as Cashier for a Money Exchange Center, and has been residing in Dubai for 10 years!
Like most OFWs, Grace likes to travel, meet friends, and dine out during her free time… but that was before the pandemic hit. These days, she spends her spare time updating her online page, promoting her products, and creating videos for her YouTube channel.
That's right! Grace is an avid vlogger who likes to create and share videos about her experiences as an OFW. Just recently, she shared about her dream house with sari-sari store that she was able to build for her family in the Philippines. She was also able to bring her siblings to the UAE last year — so that they, too — can pursue their dreams. Keep on reading to know more about Grace and her inspiring story below!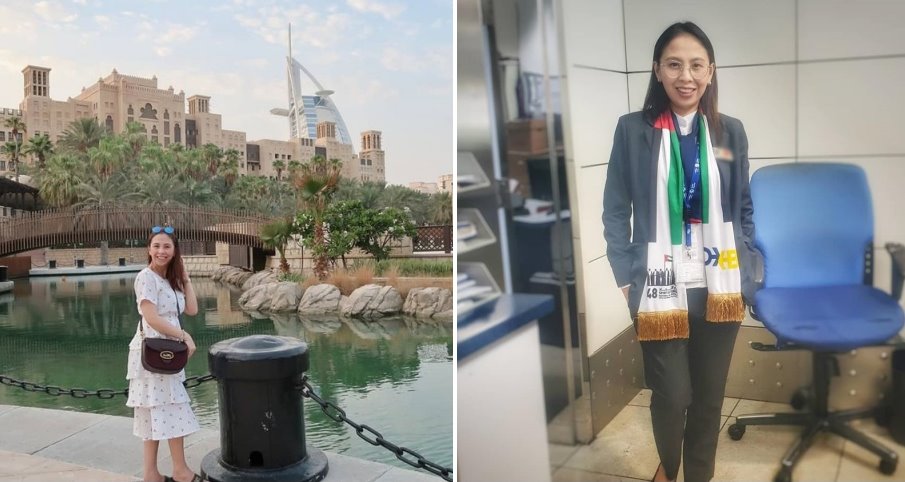 OFW Feature: Mary Grace Robles, Cashier in an International Money Exchange Center in Dubai
Name: Mary Grace Robles
Nickname: Grace, Ghing
Age: 35 years old
Current Profession: Cashier at an International Exchange in Center in UAE
Education: Banking and Finance, Polytechnic University of the Philippines (PUP)
Years in Dubai: 10 years
1. Tell us about yourself.
Hi! I'm Mary Grace Robles… My colleagues and friends call me Grace, but my family calls me simply "Ghing" for short. I am 35 years old, and I have been working as Cashier at an International Money Exchange Center in Dubai for almost 8 years. I graduated at PUP (Polytechnic University of the Philippines) with a degree in Banking and Finance. Last November 5, 2020 marked my 10th year in Dubai!
2. Why did you come to Dubai?
I was actually a single mom before I came to Dubai 10 years ago. I am the eldest in the family, so I am also a breadwinner. I decided to work here because my salary was not enough to support my family, and I dream of giving my daughter a good education and I want to buy our own house since we were just renting.
3. What were your previous jobs?
Back in the Philippines, I worked as a Credit Card Analyst at BPI (Bank of the Philippine Island) for 3 years.
4. How do you find your current job? Are you happy/satisfied with it?
Actually, my first Job in Dubai was as a Cashier at Galeries Lafayette in The Dubai Mall. I had applied through an agency in the Philippines, since I don't have a family here (in Dubai) to sponsor me and money to buy a ticket and visa. I just tried my luck, and I thought of it as a "stepping stone," since the salary was minimum.
After 2 years, I applied for a job in a leading money exchange center in Dubai and got the job since I have banking experience. It's been 8 years and counting; I'm still blessed to have this job which I prayed for. Especially during this pandemic, I can say that our company is stable and didn't reduce its staff.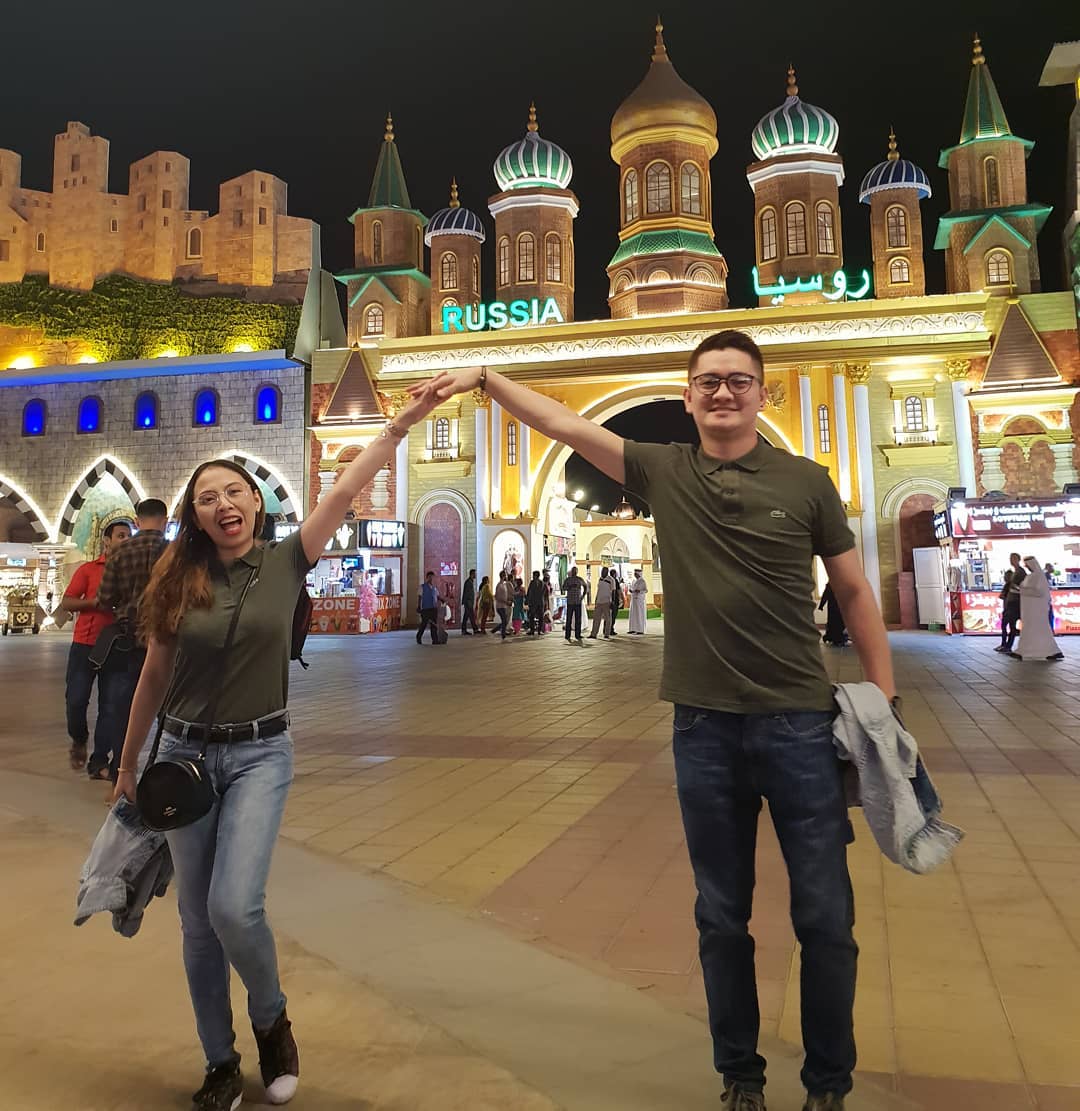 5. Are you able to save in Dubai? Why/How?
We were able to save the amount that we used to spend for our house interior and appliances in the Philippines. You have to set a certain goal, such as why or for what are you saving for? You really have to budget your expenses and spend only on things that you truly need. I also believe that we should not depend on one income, that's why I'm also into online selling, and I've also "invaded" the world of You Tube! I always think of how to earn extra income!
Furthermore, I am proud to say that I was able to bring 3 of my siblings here to the UAE last year. Now, they also have the opportunity to build their careers and support their families back home.
6. Is it difficult to live in Dubai? What are your struggles? What's life like outside work?
The only difficulty I guess is being far away from your family, since you have to fight homesickness. But since we are in a world filled with modern technology, we can always see our loved ones anytime of the day, 24/7, as long as there is Internet connection!
We have experienced so many problems and struggles here, and my husband had recently lost his job because of the pandemic. But God is always good! My husband was able to find a new job last month (November).
Before the pandemic, after work I used to meet up with my friends, go out with my family, and dine in a restaurant once a month during salary time. But now, I use my spare time to post in my online page, promote my products so I can sell and earn, or edit the videos to be uploaded in my YouTube channel.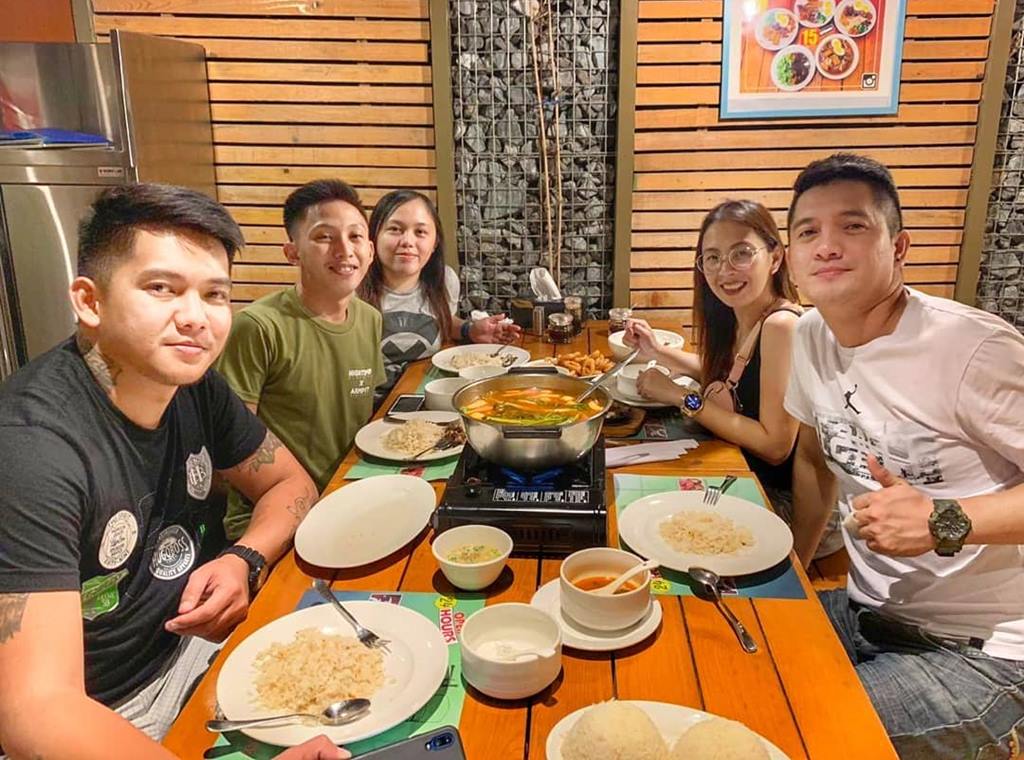 7. What do you like about Dubai?
The best thing about Dubai are the people, especially the great leaders. Secondly, It's very safe here. And third, I have gained friends who have become my family. I also love the different variety of foods, and the weather during winter is nice!
8. What do you NOT Like about Dubai?
I guess, the cost of living here is expensive compared to other countries. How I wish to have a lower house rent because this is biggest percentage every expats are paying for.
9. What are your plans in your career/family/future?
In the middle of the pandemic, it's quite difficult to plan especially when almost everybody is starting again. For now, I just leave it all to His plans. But of course, we will still work hard so that we will be deserving of the blessings that He has in store for us.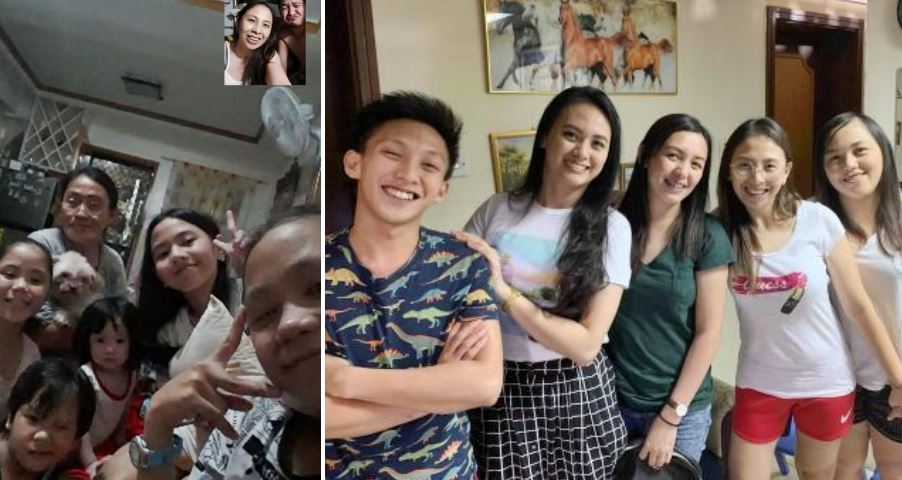 10. You have any tips for kabayans when working/finding work/living in Dubai?
It's true and it may sound redundant, but we are not always strong or young. The earlier you start planning and acting to achieve your goals and dreams in life, the better. If you fail, don't give up! You can always start again. Don't be jealous of other people's achievements! Instead, use it as inspiration to excel and also achieve your own dreams.
More importantly, always seek His guidance on each and every decision you will make. If you are married, it's very important that you both support each other.
Bonus: Is there anything you'd like to share?
Yes. Currently, my nephews and nieces are living with us in the Philippines and given that jobs are a bit scarce, it's really important to have extra income.
I have an Online Store called Alexa Clozet by All About Grace where I sell stuff and merchandise. This is my way to help my family especially when I have a lot to support so I don't rely on my full-time job for income.
Connect with Grace on Social Media
To know more about Grace and her experiences as an OFW in Dubai, you may follow and connect with her through the following:
Facebook: Grace P. Robles
Instagram: @iamgracierobles
YouTube: Grace Robles
Online Store: Alexa Clozet by All About Grace
—————-
*Photos provided by Grace
Are you an expat in Dubai? Do you want to be featured in the website? Send us an email telling us you want to be featured at admin@dubaiOFW.com and we will send you the set of questions! Let's help other Pinoys who want to come to Dubai understand what life in the UAE is like through your story.