With the Dubai Summer Surprises event comes plenty of opportunities for brands and outlets to conduct offers and promotions in the city.  The season's biggest shopping festival, the EDEN MEGA BRAND SALE returns to Dubai World Trade Centre for an amazing five day event from June 26 to 30, 2019. This event offers FREE Entry!
Also Read: List of Shopping Malls in Sharjah
This summer sale will offer customers up to 75% OFF on high-end and luxury brands on fashion, jewellery, perfume, cosmetics, home appliances, footwear, luggage, toys, apparel, watches, eyewear, etc.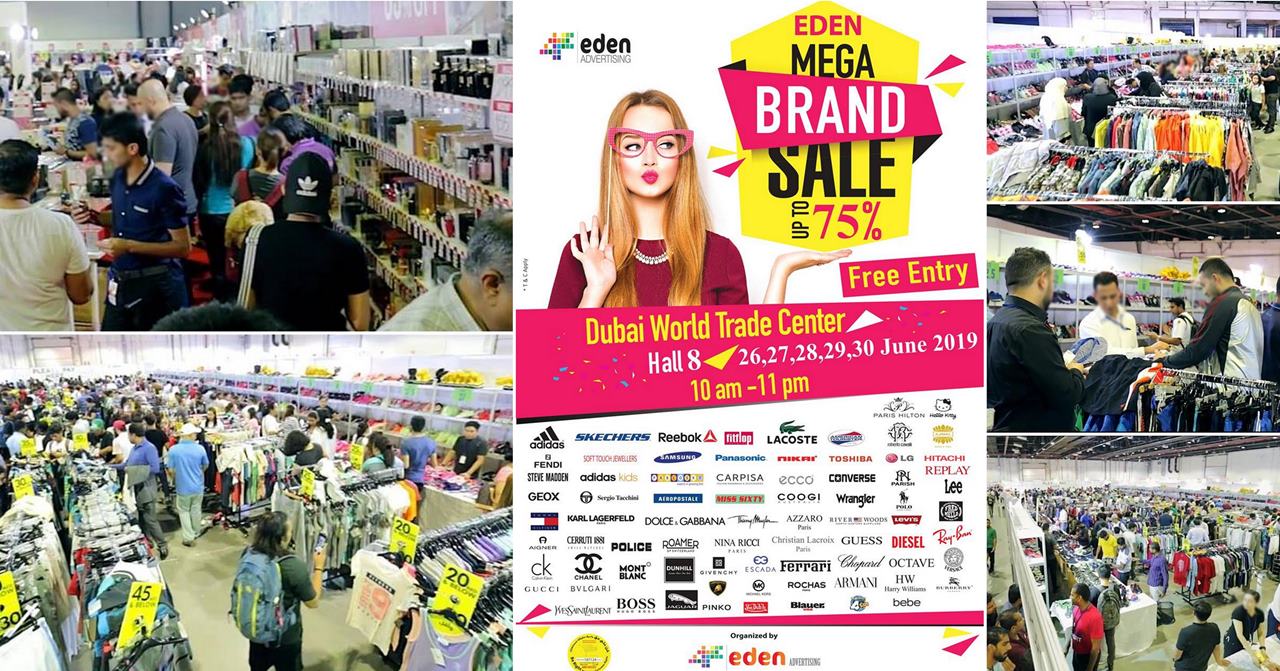 Eden Mega Shopping Event with over 100 International Brands at Dubai World Trade Centre
Watch out for another mega sale happening at the Dubai World Trade Centre. Below are the details of the said event:
Venue: Hall 8, Dubai World Trade Centre
Date: 26-30 June 2019
Time: 10am to 11pm
Tickets: FREE Entry!
Here are just some of the brands they've listed that will be participating in the said event:
Adidas, Reebok, Converse, Skechers, Geox, Fendi, Aeropostale, Tommy Hilfiger, Wrangler, Dolce & Gabbana, Calvin Klein, Bvlgari, Gucci, Mont Blanc, Givenchy, Michael Kors, Von Dutch, Pablosky, Steve Madden, Ray Ban, Lee, Levi's, Burberry, Versace, LG, Samsung, Panasonic, Hitachi, Lacoste, Ecco, etc.
It's an amazing shopping extravaganza when you go and get great discounts from these cool and well-known brands. What's great is that entrance is FREE. Happy shopping!
How to Get There:
Nearest Metro station is Dubai World Trade Centre station (Red Line)
Below is a map guide to the location of DWTC: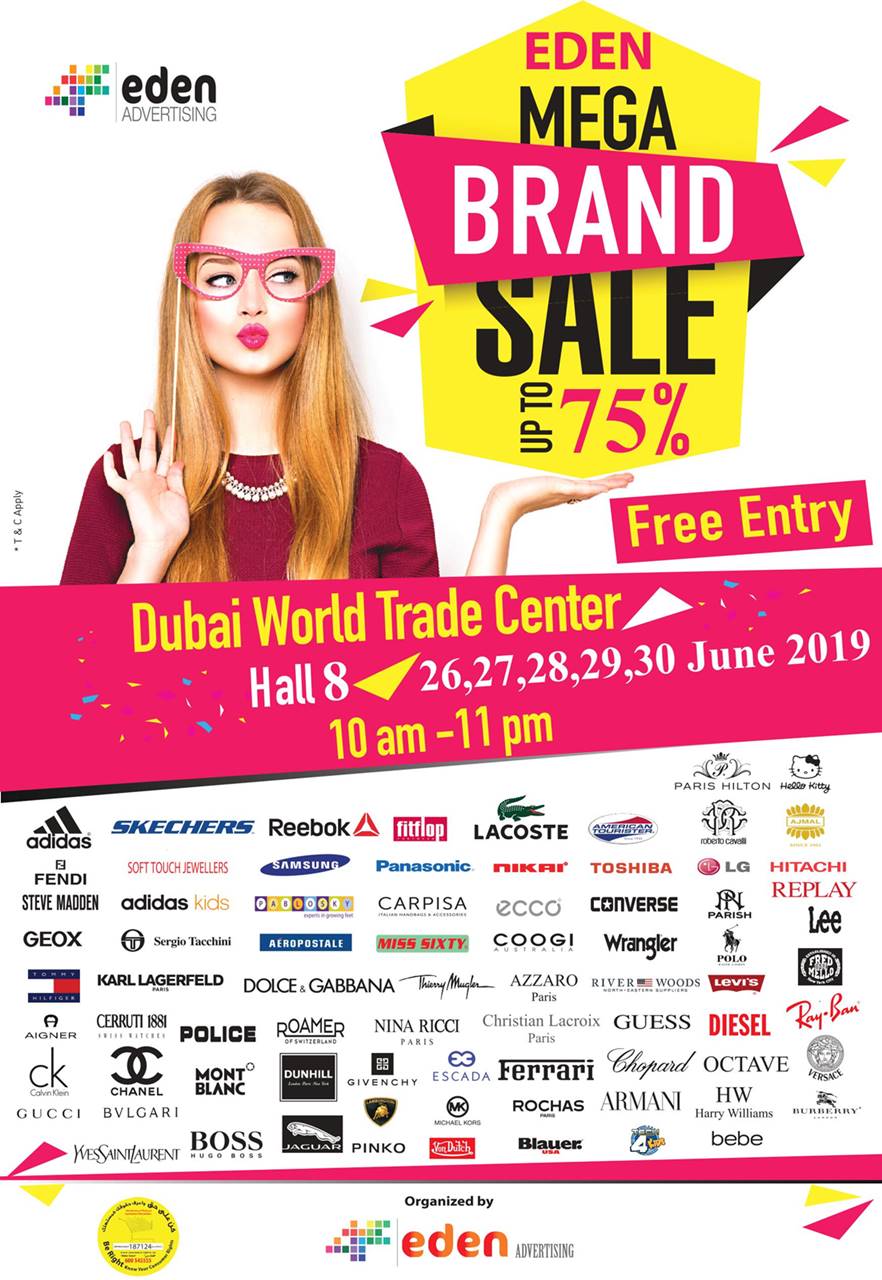 Here's a quick video of what you can expect. This is based on previous shopping events by Eden Mega Brand Sale:
Images & Video: Supplied