To all passengers travelling to the US, be advised that electronic devices other than smartphones are not allowed to be hand-carried in Emirates airline flights. These devices, which includes laptops and tablets, should be checked in your baggages.
This directive takes effect from 25th March to 14th October 2017 and is applicable to all US-bound passengers from the Dubai International Airport, whether flying direct or in transit from another destination. The airlines is advising their passengers to pack these electronics bigger than a cellphone/smartphone in their checked-in baggage.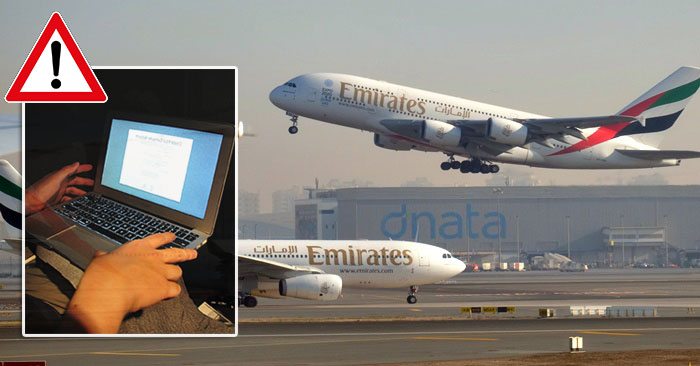 Electronic Devices Bigger than Smartphones Banned in US Flights
Emirates can confirm that as per the new security directive issued by the Transportation Security Administration (TSA), electronic devices larger than a cell phone/smart phone, excluding medical devices, cannot be carried in the cabin of the aircraft.
Reason for the Laptop and Gadget Ban
An article from Time Magazine asks aviation security experts about the reason for this electronics ban. They share that this TSA directive was set up to enhance security procedures for passengers.  "Checking electronic devices subjects them to a different screening process and removes them from passengers for the duration of the flight." says counterterrorism expert Bennet Water
Flights to the USA from Dubai may take a minimum of 13 hours and passengers use these laptops/tablets for various reasons (business and/or entertainment) so this will be an inconvenience to a lot of them.
Countries Affected in Electronics Ban
Airlines flying from 10 airports in 8 countries are prohibited from bringing electronic devices into the cabin. Below is a list of countries affected in this ban.
Egypt – Cairo
Jordan – Amman
Kuwait – Kuwait City
Morocco – Casablanca
Qatar – Doha
Saudi Arabia – Jeddah and Riyadh
Turkey – Istanbul
United Arab Emirates – Dubai and Abu Dhabi
Emirates airline responds to US Government's laptop Ban
In a recent tweet from Emirates airline, the company has responded to the US government's laptop ban with a video. "Who needs tablets and laptops anyway?" Emirates shared in a video below
Let us entertain you. pic.twitter.com/FKqayqUdQ7

— Emirates airline (@emirates) March 21, 2017
UK Follows Electronics Ban
The United Kingdom followed USA by announcing a similar ban on certain electronic devices, although in selected flights from six countries instead of 8. Here's a report from Telegraph UK about it. Britain bans electronic devices on flights from six Middle Eastern nations amid terror threat | Telegraph UK