The Dubai Court of First Instance heard on Thursday, August 27, that an expat was detained by the Dubai Police while attempting to encash a cheque at a bank, using another person's Emirates ID.
The expat, a 38-year-old jobless African man, revealed during the public prosecution investigation that he had been handed the ID card by a 36-year-old accomplice, also an African, to encash cheques and was to get 1 percent of the value for every successful transaction he completes at the bank.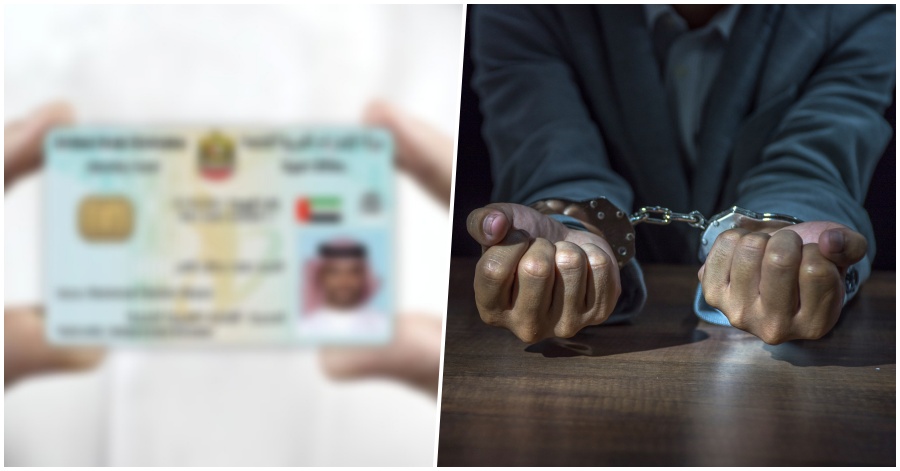 Group of Expats Misuse Emirates ID to Con Residents in UAE
The defendant also admitted in court that he had committed similar activities in the past and encashed a total of Dh350,000 on three different occasions, the Khaleej Times reported.
In all three separate occasions, the defendant revealed that he had used the Emirates ID card that belonged to an African accomplice (a fugitive), and which was given to him by his 36-year-old co-accused, a sales supervisor. He informed his interrogators that he had given the amounts to the said accomplice.
After admitting the crime in court, the three have been accused of perpetrating an AED 350,000 scam as they fraudulently lured (unidentified) victims into transferring the amounts to bank accounts, belonging to the runaway defendant, at the same bank.
In another incident, the investigators learned that the trio had also attempted to defraud an Arab man of AED 75,000 by e-mail by pretending to work for a realty firm and informing the man that his rent was due for payment. They sent him the bank account number of the fugitive who then claimed to be representing the real estate company. However, they were exposed before they could obtain the amount.  
The three men are now facing the charges of using others' identification documents, criminal complicity in the unlawful use of others' identification documents, fraud, and attempted fraud.  
Two men have already been put in the custody of the police while the other one is still on the loose and is standing trial in absentia.
The case was filed back on February 6 and was reported at the Al Barsha police station.
A police lieutenant who handled the case reported that a bank employee called the police after the defendant (the 38-year-old) went to withdraw a cheque.
The lieutenant informed the public prosecution investigator that the whole scam was organized and run by the other accused (who is also detained).
Authorities from the forensics department who looked into the crime paraphernalia reported that the ID card used by the defendants is authentic. 
The trial has been postponed to September 24.
ALSO READ: [WATCH] Abu Dhabi Police Share 5 Tips to Avoid Online Scams