DUBAI – Only a few days after an accident in Abu Dhabi highway involving a 44-vehicle pile-up resulting to 22 people injured, another accident has been reported in the UAE. This time in Emirates Road and involves 28 vehicles and 9 injured people.
Related Post: How to Drive Safely During Foggy Weather
The UAE has been experiencing foggy weather conditions and Dubai Police has shared photos of a traffic accident on Thursday, February 8.
Traffic Accident in Emirates Road Due to Fog
Brigadier General Saif Mihir Mazrouei, Director of Traffic Department in Dubai Police, said that the dense fog was a major cause of the incident on Emirates Road in the direction towards Abu Dhabi around 7:30am. Police patrols were sent to avoid further collision of other vehicles.
Mazrouei appealed to road users to exercise caution especially in foggy weather and to stay committed to security and safety rules when driving.
Mazrouei stressed the importance of reducing speed while driving in these circumstances, because the driver may not have the opportunity to use the brakes under his inability to see because of the fog, considering that the error in these circumstances may cost the driver his life.
Below are photos posted by Dubai Police: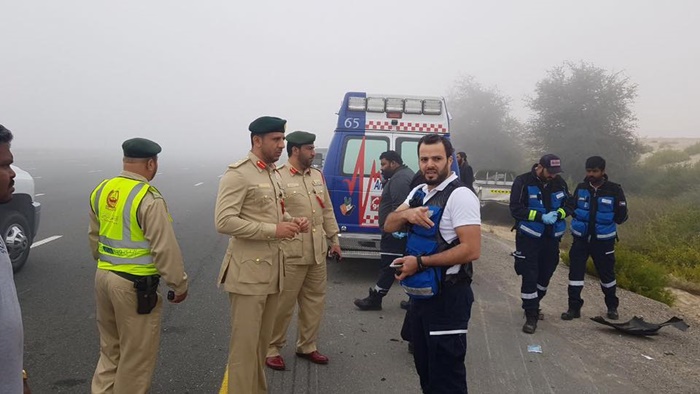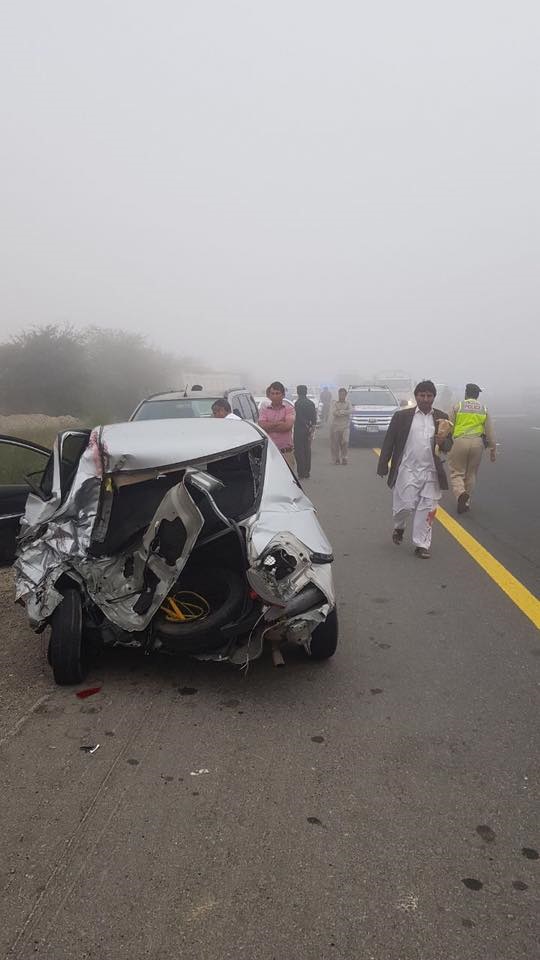 Tweet from Dubai Police Twitter Account:
#TrafficUpdate#Accident on Emirates Rd. after Al Maktoum Airport, towards Abu Dhabi. Please be extra cautious and take alternative ways.

— Dubai Policeشرطة دبي (@DubaiPoliceHQ) February 8, 2018