Just a few days after the car accident in Abu Dhabi that caused 44 vehicles to collide and injured 22 people, the police have arrested a truck driver for violating traffic rules. He was driving a heavy vehicle in unstable weather conditions during peak hours, which is against the law.
The accident happened along Sheikh Mohammad Bin Rashid Al Maktoum Road (E311) on Tuesday morning, around 8:08 am. Specifically, it took place in Al Samha area along the Abu Dhabi-Dubai motorway, after the Khalifa Industrial Zone Abu Dhabi (Kizad) Bridge.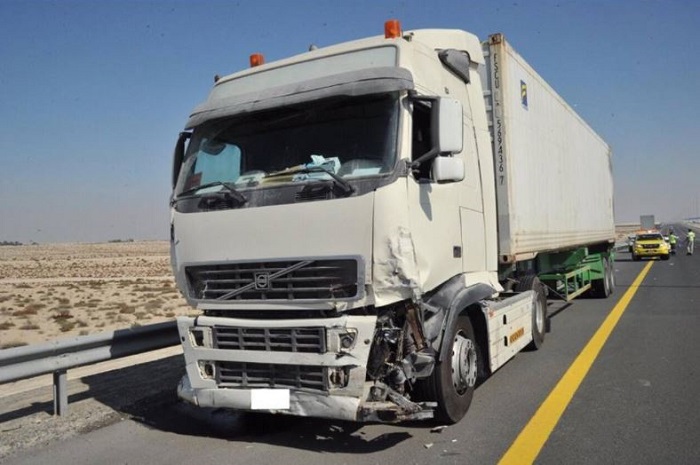 Truck Driver Arrested for Causing Major Car Accident
According to the Director of Central Operations Sector of Abu Dhabi Police, Brigadier Ali Khalfan Al Dhaheri, the truck driver was charged for causing harm to others and damaging property (Articles 342 & 424), as well as breaking Ministerial Resolution No. 70, 178/2017.
He also stated that truck drivers should always follow traffic rules, mentioning that those who disobey truck timings will be issued 4 black points and fined AED 1,000.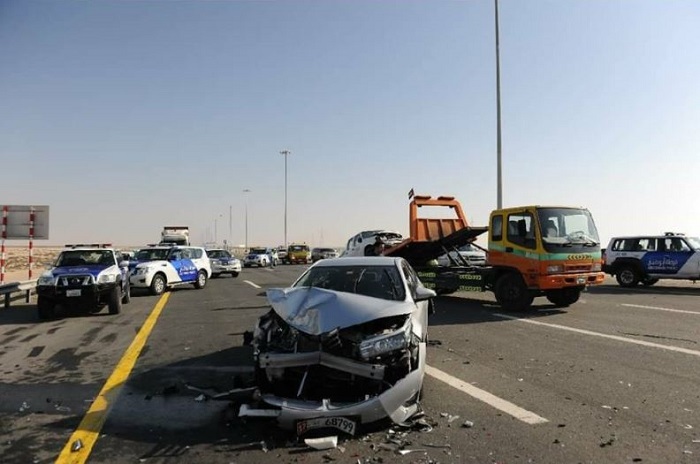 Since the beginning of 2018, the following rules apply to Abu Dhabi's roads:
Trucks & heavy vehicles are banned during peak hours & unstable weather conditions.
Truck drivers are not allowed to drive on main roads from 6:30 – 9 am & 3 – 6 pm.
Meanwhile, the Director of Road Traffic Directorate of Abu Dhabi Police, Brigadier Khalifa Mohammad Al Khaili, visited the victims of the accident. As a result of the collision, 20 people suffered from minor to moderate injuries, while two persons were seriously injured.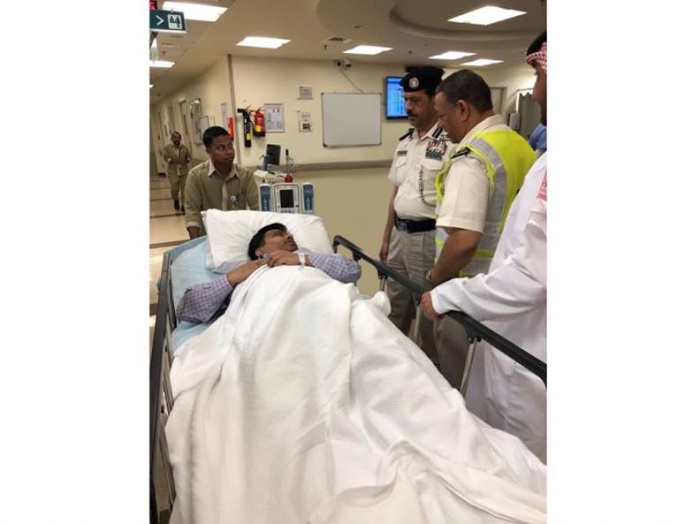 Moreover, Brig. Al Khaili shared some advice when driving during foggy weather:
Do not speed.
Do not use hazard lights (except in emergency cases).
Stop your cars along the hard shoulder.
On social media, Abu Dhabi Police reminded everyone to be careful during foggy conditions:
They have also posted this video, sharing tips for driving in foggy weather:
Indeed, to avoid accidents, we should always be extra careful when driving during foggy conditions. We cannot control the weather, but we can definitely control our actions on the road. Here's our guide on how to drive during foggy conditions, for everyone's awareness and safety.