For today's expat feature, we are privileged to present Inder Bhagnani, a Real Estate Entrepreneur and Businessman. Originating from Mumbai, India, his family moved to Dubai in 1995. Since then, he has grown up here and considers Dubai his home.
As a child, Inder admits to getting involved in school troubles and being reprimanded sternly by his father, who tirelessly taught him to be a better man. At 17 years old, he started working and had different jobs, even joining his father's business at one point. Eventually, however, he forged his own path and found his passion in real estate. Today, at 35, he runs his own real estate company and maintenance services company.
Aside from being an entrepreneur, Inder is also eager to help people in the best way that he can. He founded Feed-A-Labour, a charity initiative that distributes food and utility items, and has helped (and continues to help) thousands of labourers across Dubai.
Now that Dubai — and the rest of the world, for that matter — is experiencing a crisis, we need more people like Inder, who is passionate not only about business, but also about helping people, especially those who have been affected the most. Read and be inspired by his story, which definitely resonates with expats in Dubai and the UAE!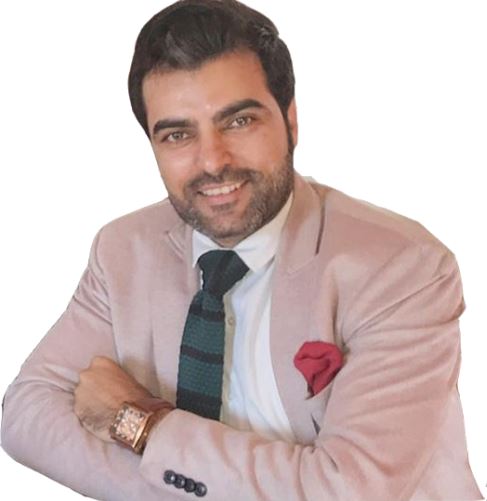 Expat Feature: Inder Bhagnani, Founder of UAE Feed-A-Labour
Name: Inder Bhagnani
Age: 33 years old
Current Profession: Real Estate Entrepreneur, Businessman
Years in Dubai: 25 years
1. Tell us about yourself.
Hello, I am Inder Bhagnani, and I come from a middle-class family which originated in Mumbai, India. After 8 years, we moved to the UAE where I grew up. I am still a bachelor and currently celebrated my 33rd birthday with my family last month.
My parents had a simple upbringing, with my father having a stern character in teaching us life lessons. I have one brother who was always always an A-student, while I excelled in sports. When I was in school, I used to have failing grades, class suspensions, and a few trips to the guidance counselor's office for getting involved in school troubles!
My father, being into a trading business, would always tell me about how I should do in my future and firmly points that I should be focused on my life goals so as not to waste much time. As I grew up, he tirelessly kept on guiding me on how to become a better man. He did everything he could by even allowing me to face the consequences of my actions. He once ceased supporting me to give me a hard lesson where I learned to earn a living for myself while I continued my studies. Thereafter, I did not stop working until where I am today.
I have a bold and assertive personality, which makes my passion in sales and marketing easier and enjoyable. I always love meeting and learning from people. I've faced a lot of formidable hurdles in my life, which honed me not to be easily discouraged in doing the impossible.
2. What were your previous jobs?
I was 17 years old when I became a shoe shop sales agent with a mere salary of AED 500, then I worked in Carrefour for AED 1000 as a promotional agent and joined my father's business thereafter. But my heart belongs somewhere else, so I then went back to a sales job in an electronic shop and a shoe store. I practically leaped from one job to another until I finally joined a luxurious real estate company. On my first day it was like a dream job for I was given a nice desk, only to realize I was more of like an errand boy. To my luck, the company shut down! It might be unfortunate but it did not give me a weak heart. On the contrary, it paved way for me to keep on pushing until I gradually reached my goals.
3. How do you find your current job?
I want to be in a profession in which I could embrace and improve my character while I wear a suit and tie. I kept on joining companies to gain more sales experience until I landed in a real estate company again in 2008. It was a tough year for businesses and things did not go well for me.
Nevertheless, I kept on pushing and was eventually back in real estate until I gained awards and unlocked achievements and passed milestones. I am grateful to my ex-boss who believed in me and gave me the platform to change and re-calibrate my life goals.
At the age of 25 years old, I decided to put up my own real estate business. Not to mention the reluctance of my father on how I would run and operate it, but I did it anyway with strong moral support from my brother. It was year 2012, when R K Property Real Estate Broker was founded. By God's grace I have been in this business for more than 10 years already. I have also started to incorporate my maintenance
services company last year.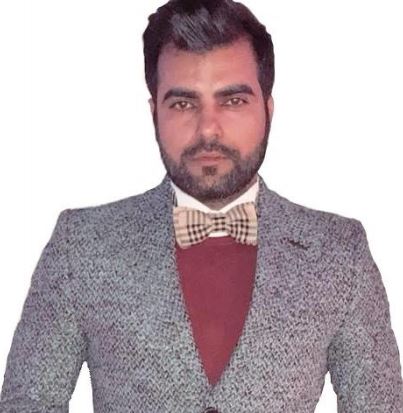 4. Are you able to save in Dubai?
As we all know, Dubai is known for luxury shopping, ultramodern architecture and a lively nightlife scene. It is honestly hard and a struggle to stay away from these tempting luxuries especially if it is something you fancy. In addition, when it comes to work, it is common as a youth to let things sit idly and do it the next day until before we unknowingly know we've missed a decade. Beyond those temptations and customary behaviours, being in the business for so many years taught me to learn the art of balancing my income and expenses. I stopped procrastinating and worked harder until I earned more than I spent. I learned how to save and invest in the world's second most popular shopping hub.
5. Is it difficult to survive? What are your challenges?
Personally, I feel it isn't difficult to survive for I have my family that always supports me in anything I do. But the primary challenge I got is on self-development. Being aligned with the well-established companies does not make me look at them as a threat but rather motivates me to learn and grow more. I am a visionary and my own competitor. This attribute helps me develop and improve myself.
Speaking about business, it is quite challenging. For the last 5 years, I have learned a lot in operating a company. With the ongoing market and volatile demands, I always reassess my approach and identify where I lack. I've got numerous attempts in trying out new methods and failed, so nothing is stopping me to evolve. I always say to myself that in every challenge there is an opportunity. In that case, a change of strategy is always the option to adapt. I also have this belief that if the business is doing smoothly, it means it is stagnant and something is wrong with it.
This unprecedented COVID-19 caught everyone off guard. That is why it is always important to prepare for the worst-case scenario in every situation. I refrain from viewing this negatively. Optimism is the key to seeing the greater good in every unpleasant situation. Ever since, I fondly pushed myself to my limits, but this is the time where we need to put our relentless efforts with 200% hard work to be able to cope with the new changes.
6. What do you like about Dubai?
Dubai has taught me quite a lot. There are two things I admire in this place the most. Firstly, the kindness of the ruler, His Highness Sheikh Mohammed bin Rashid Al Maktoum, which inspired me to establish my charitable cause, Feed-A-Labour.
Second, the problem-solving ability they have. HH is indeed a visionary and surprisingly he finds solutions even for minor or even trivial things. Whenever I drive around, which I often do because of business, I would pass by a few road blocks which I would take as an example. In a span of few months, the traffic caused by the roadblocks were given a solution. They opened a new tunnel, skyway, roundabout and footbridge. They don't let the problem remain as a problem but rather enhance it. That's what made them number one in the world. I've traveled to different parts of the globe and I've seen how problems remain as a problem in other countries.
7. What do you NOT Like about Dubai?
I have journeyed in various, huge and busiest cities, but I call this place my home. As much as I love Dubai, they've spoilt me so much with all the luxuries and security in the world, which left me with no choice but only to reside here and make it my favourite place on Earth!
8. What are your plans in your career/family/future?
I get genuinely excited thinking about the future. I dream of having a group of companies and I'm currently working in opening my third. I am looking into a different method of leasing, which is short term rentals. I'll continue capturing the investment segment and chase the big market drift. Of course, I also want to get settled as I will be sharing these to my future family.
9. You have any tips for your fellowman working/finding a job?
I often encounter a question that makes me choose whether I prefer a big or small company. A business magnate in China, Jack Ma, quoted: "Not necessarily a company that has a great name, (but) you should find a good boss that can teach you how to be a human being." I entirely agree with him.
Firstly, it is better to not only do your research on your desired company but do also know the leader behind it. A good boss can make work meaningful and interesting. He could be a pattern of good management as he demonstrates excellence to his people.
Secondly, find a job not because it gives you a hefty salary but because you make yourself happy doing it. Do not settle for a job for the sake of having one. It is a waste of time. Be passionate with what you do and learn to know what you love doing in life.
Thirdly, do not be impatient in starting with something small. Always remember, you can unlock achievements one step at time. If your job gives you fulfilment, trust me, down the line you will find success. For success is not only about money but a fulfilling passion and excellence in your work. If you chase money, it will run away from you. But if you put 200% in your work, undoubtedly, it will just follow.
Lastly, have faith in yourself.
—————-
* Photos provided by Inder Bhagnani
Are you an expat in Dubai? Do you want to be featured in the website? Send us an email telling us you want to be featured at admin@dubaiOFW.com and we will send you the set of questions! Let's help other people who want to come to Dubai understand what life in the UAE is like through your story.