Spouses and children of select foreign residents in the UAE who acquire citizenship in the UAE can soon apply for an Emirati passport.
Earlier this year, the UAE passport was hailed as the most powerful passport in the Arab world and 16th in the world, according to the Henley Passport Index. The Emirati passport allows entry to 173 countries.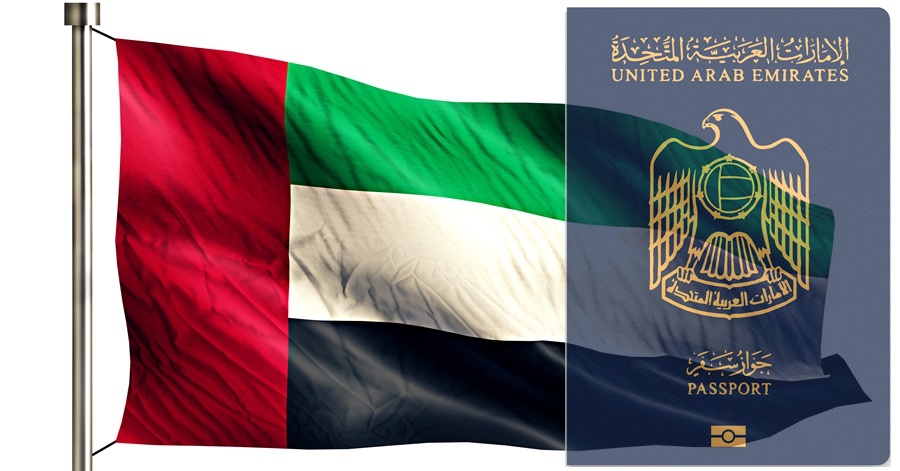 Expat Families Can Soon Apply For Emirati Passports Soon – Here's How
According to a new law announced on Saturday, January 30, the amendments also allow dual citizenship. This means that those selected as part of the scheme can retain their current nationality.
According to the announcement, those who are allowed to apply for dual citizenship are investors, doctors, specialists, inventors, scientists, talents, intellectuals, artists, and their families.
Emirati citizenship is done through nominations from Rulers' and Crown Princes' Courts, Executive Councils, and the Cabinet based on federal entities nominations.
These, however, are subject to terms and conditions.
In line with this, investors are required to have their own property in the UAE.
Doctors and specialists need to actively conduct research either in a university or research center or in the private sector with a practical experience of not less than 10 years in the same field. In their cases, a recommendation letter from recognized scientific institutions in the UAE is also required.
Inventors, on the other hand, are required to obtain one or more patents that are approved by the UAE Ministry of Economy or any other reputable international body, in addition to a recommendation letter from the Ministry of Economy.
Intellectuals and artists must be pioneers in the field of culture and the arts or winners of one or more international awards and a recommendation letter from related government entities.
The other requirements needed include swearing the oath of allegiance; committing to abide by the Emirati laws; and officially informing the respective government agency in case of acquiring or losing any other citizenship.
It also noted that if any of the given terms and conditions are breached, their citizenships may be revoked.
READ NEXT: How to Apply for UAE Citizenship