A Filipina became the lucky winner in the recent raffle by Big Ticket Abu Dhabi. Congratulations to Anabelle Manalastas for winning 12 million Dirhams in the raffle last December 3, 2019.
Her winning ticket is 283702. The grand prize is AED 12 million.
THE DREAM 12 MILLION 210 Series  
Draw Date : 03 Dec 2019
Ticket Number: 283702 Nationality: Philippines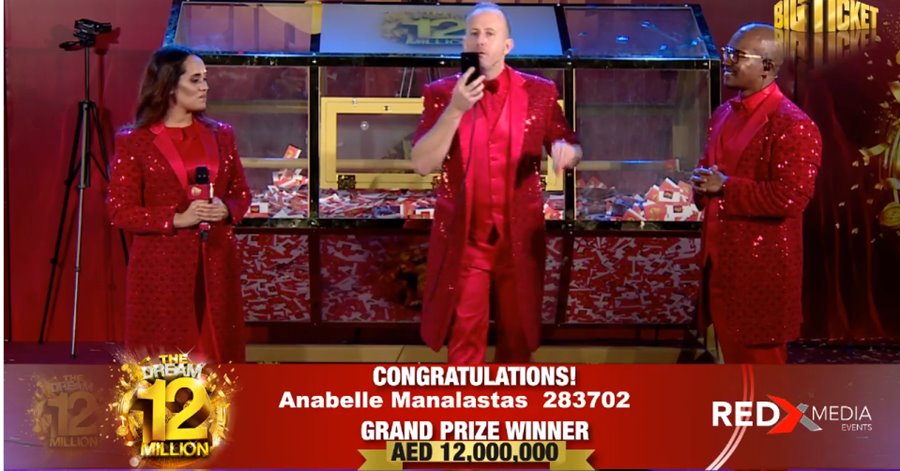 The Big Ticket Abu Dhabi Raffle is a regular raffle draw that many expats and residents join because of its huge prizes.
Whenever we post news about the winners, there are instances when people would comment that mostly Indian expat nationalities would get the grand prize. But when you think about it, Indians comprise the largest population in the UAE so chances are there are more of them winning these events.
In this instance, a Filipina won this series raffle.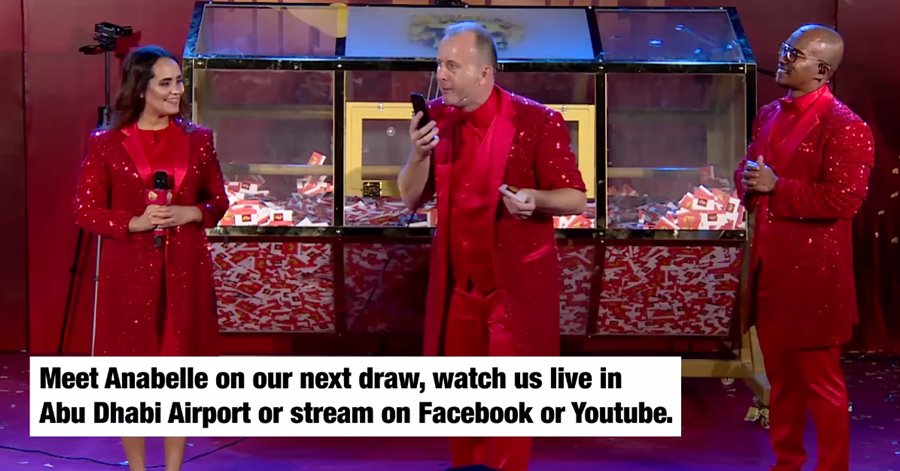 Video: Filipina Winning 12 Million Dirhams in Big Ticket Raffle
Watch the video clip posted here by Big Ticket Abu Dhabi on their FB Page. What would you say if Richard tells you that you have just won AED 12 million from Big Ticket? Check out this reaction by the Anabelle over the phone in the video below to see our latest winner's reaction. – says the caption.