Christmas is in the air and OFWs around the world tend to celebrate this special season during the culminating night called "Noche Buena" (December 24th) when everybody awaits for the clock to strike midnight. During this evening, Pinoys tend to prepare a buffet feast consisting of a variety dishes which is shared among each other. It's considered a Filipino tradition that's instilled in us wherever we may be.
The Philippine embassy in UAE, through Her Excellency Hjayceelyn Quintana, newly-appointed Ambassador of the Philippines to the United Arab Emirates, and her team hosted a Noche Buena at her residence to relive the tradition and taste the culture that is uniquely Filipino last 18th December 2018. Do you know what dishes they prepared? Check them out below: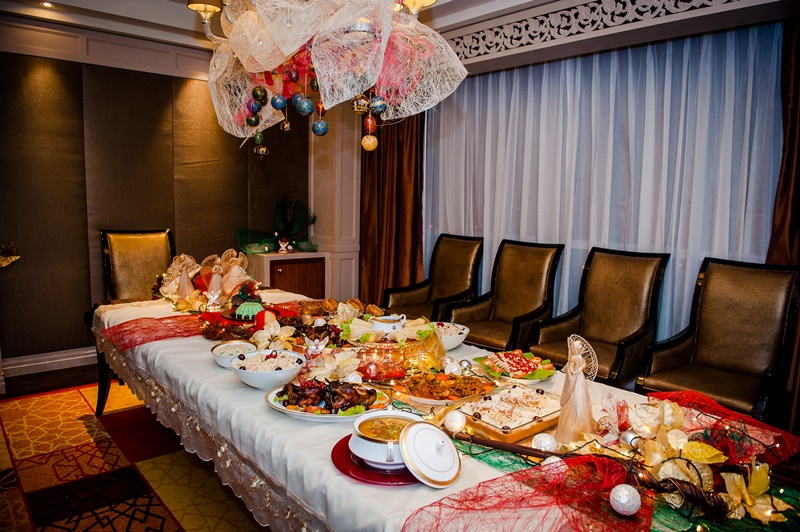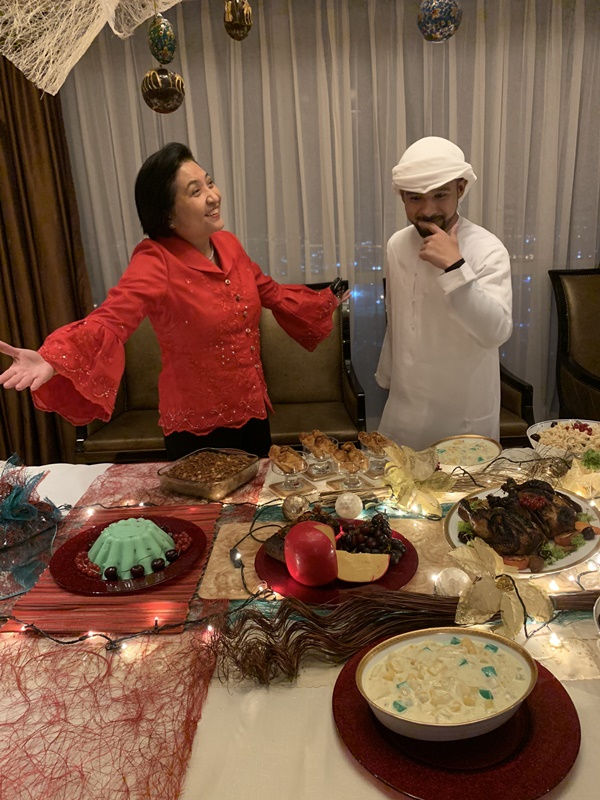 12 Christmas Dishes that are Uniquely Filipino
For other nationalities, do you have Filipino friends in the UAE? Don't be shy in wishing them a Merry Christmas. In case you might join one of their Christmas parties, you may find out some of these favorite food below. Here are seven (12) top dishes that shouldn't be missed during a Filipino feast:
1. ALMONDIGAS
A soup dish that has two main ingredients: meatballs and patola (also known as loofa or Chinese okra).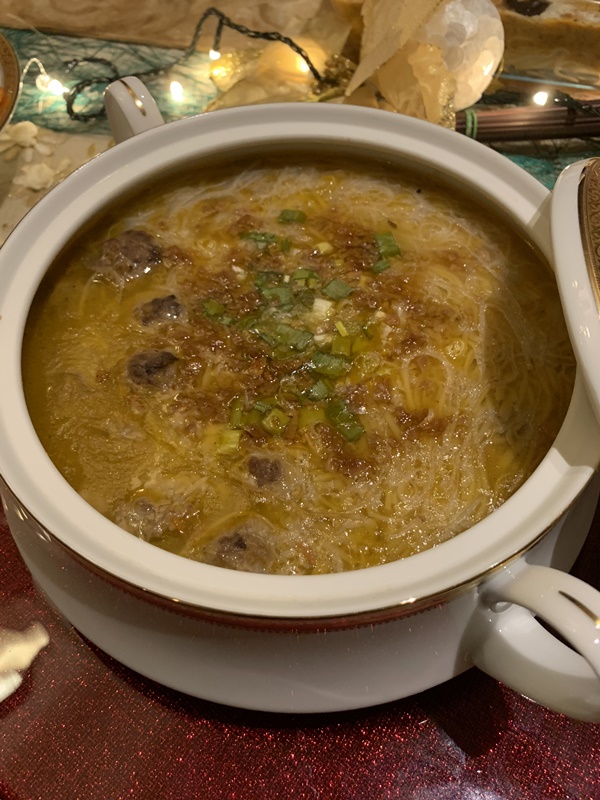 2. LUMPIA FRESH
A Filipino vegetable dish composed of different vegetables with a soft (unfried) wrapped garnished with sweet sauce and crushed peanuts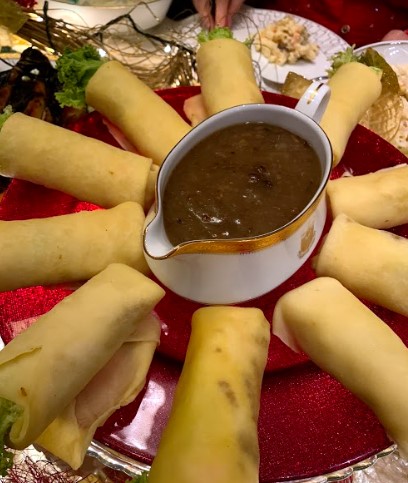 3. MACARONI SALAD
An easy pasta salad that is a mix of elbow pasta mayonnaise, vinegar, sugar, and relish. Other ingredients may be added such as pineapple, carrots, fruits, or chicken, with a creamy and tangy dressing.
4. QUEZO DE BOLA
a semi-hard cheese that originated in the Netherlands, and is named after the town of Edam in the province of North Holland. Edam is traditionally sold in rounded cylinders with a pale yellow interior and a coat, or rind, of red paraffin wax.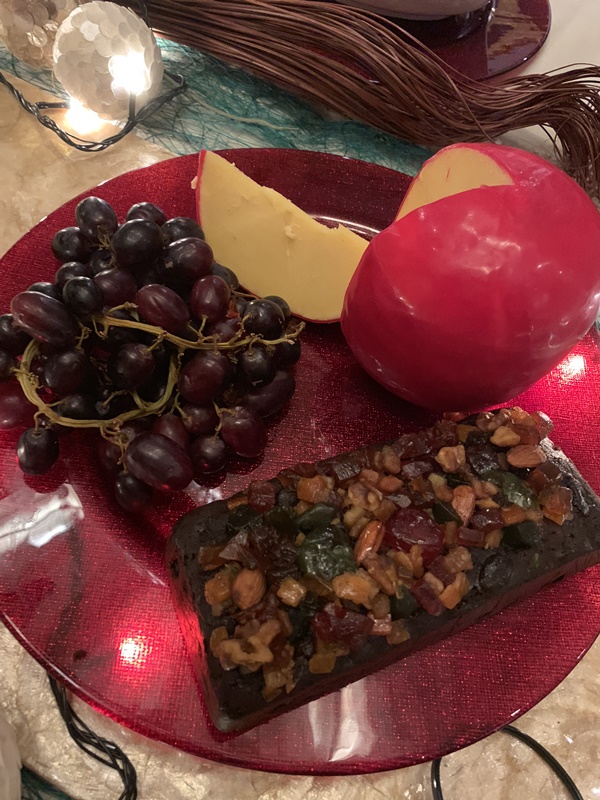 5. LENGUA ESTOFADO
A type of ox tongue stew. The tongue was made very tender and cooked with tomato, soy sauce, vinegar, and sugar.
6. EMBUTIDO (Filipino Meatloaf)
A type of meatloaf wrapped around slices of eggs and sausages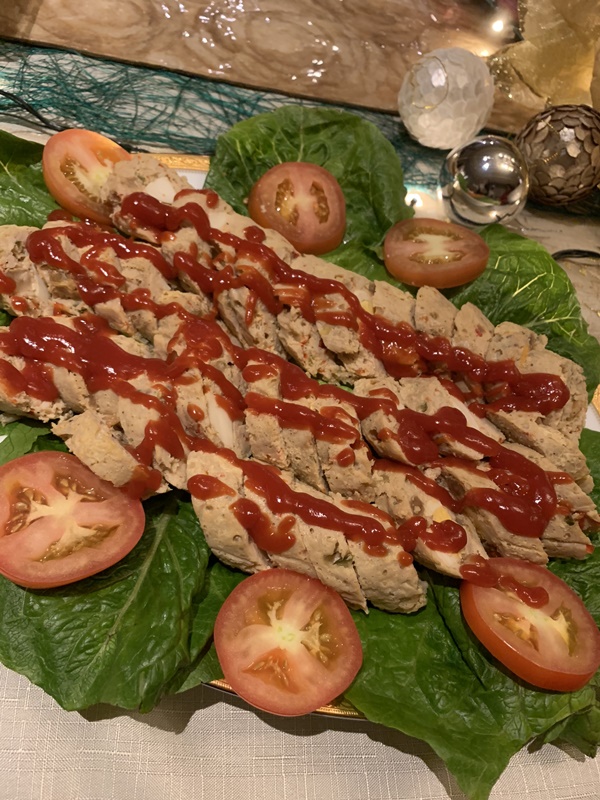 7. SPAGHETTI
Filipino-style spaghetti pasta with a sweet tomato-based sauce with lots of meat ingredients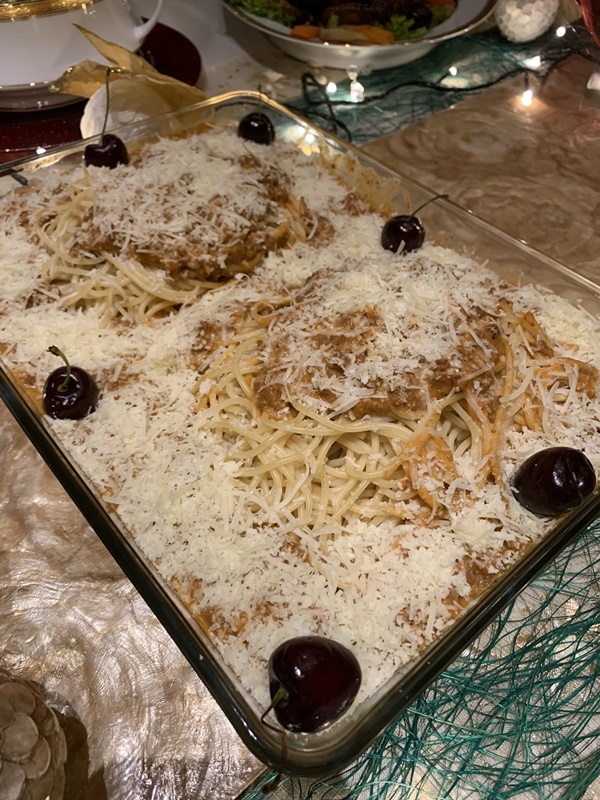 8. ROAST CHICKEN
A marinated chicken, stuffed with lemongrass and bay leaves and roasted until juicy.
Desserts
9. BIKO WITH LATIK
A type of sticky rice cake popular in the Philippines, garnished with latik (cooked coconut milk residue) on top.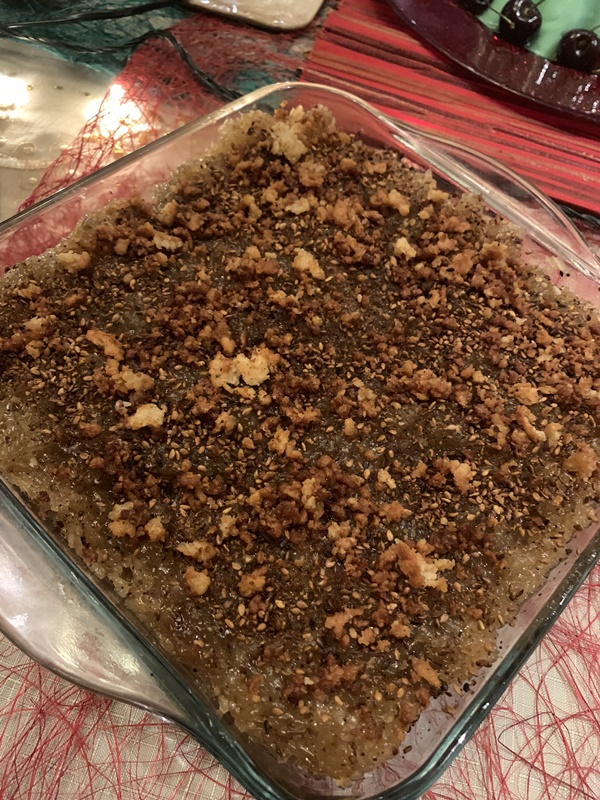 10. BIBINGKA
A type of rice cake native to the Philippines. This is traditionally made from galapong (milled glutinous rice), coconut milk, margarine, and sugar. A special clay oven is known as "Bibingka oven" is needed to bake this rice cake.
11. TURON
A Philippine snack made of thinly sliced bananas, dusted with brown sugar, rolled into a spring roll wrapper, and fried. Other fillings can also be used.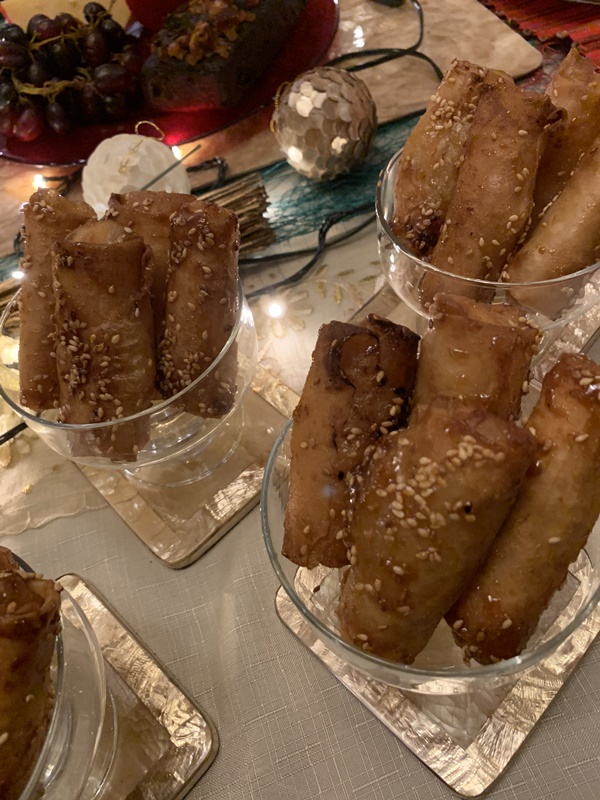 12. FRUIT SALAD
A dish consisting of various kind of fruits, sometimes served in a liquid, either on their own juices or a syrup. When served as an appetizer or dessert, a fruit salad is sometimes known as a fruit cocktail or fruit cup.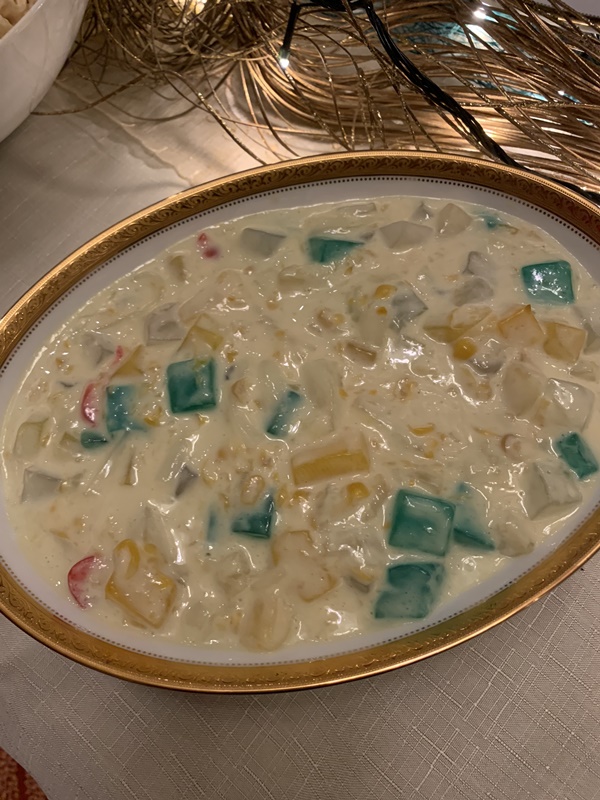 —————————
With the modern world and family set up, Filipino expatriates in the UAE still carry on with this tradition of celebrating Christmas Day, along with the bliss of preparations for a truly unforgettable Noche Buena.
"As the third largest expatriate group in the UAE, Filipinos wish to share its culture to the UAE public. Christmas is the part of the year where Filipino culture and traditions are in full display. The night before Christmas, families, and friends gather around the dinner table to partake of the "Noche Buena" meal composed of succulent and festive dishes.  These old recipes provide a nostalgic feeling especially to the Filipinos abroad who are far away from their loved ones." said Ambassador Quintana.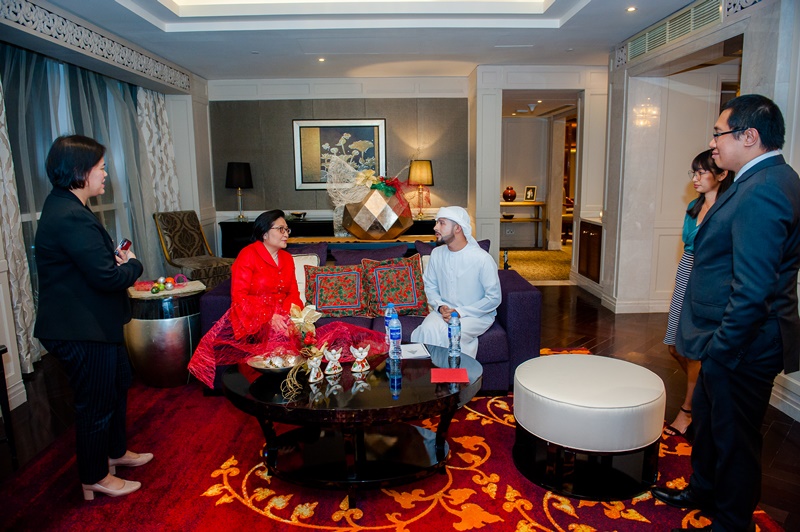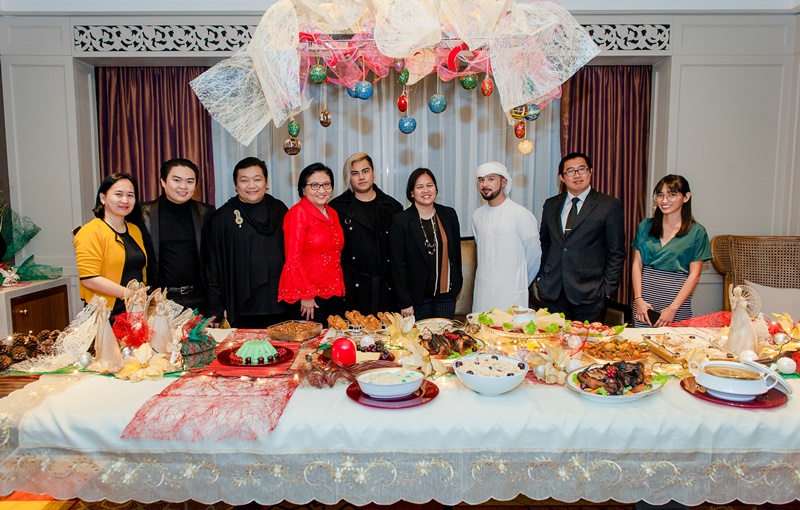 Nochebuena is a Spanish word which literally means "the Good Night." In the Philippines, the evening consists of a traditional family dinner. Some of the more conventional dishes served are Almondigas, Embutido, Fresh Lumpia, Lengua Estofado, and Roasted Chicken. Desserts include Bibingka, Fruit Salad, Turon, Biko with Latik, Macaroni Salad and Spaghetti, while popular beverages such as tsokolate, soda, grape and fruit juices accompany the feast.