At least three Al Ain-based Filipino workers reportedly died when three ferries capsized in rough seas off central Philippines on Saturday (August 3), according to authorities.
The three ferries were en route a short 20-minute hop between the port city of Iloilo and the island of Guimaras. Two of the accidents took place almost at the same time around noon, while the third boat accident happened after authorities lifted the temporarily shut down of ferry services late in the afternoon.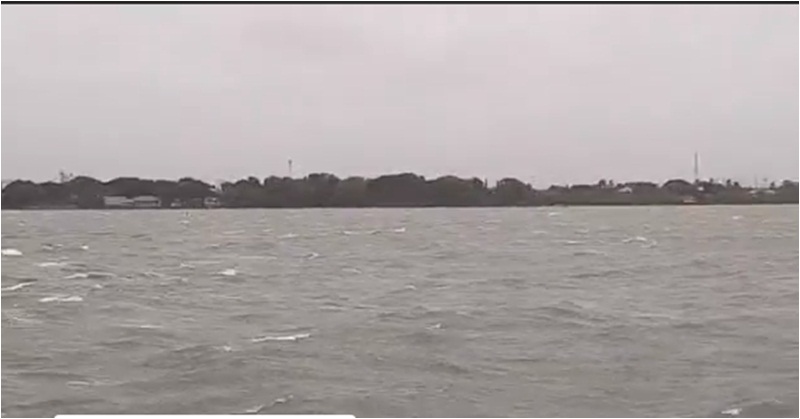 At least 3 Deaths Reported in Ferry Tragedies in Philippines
Meanwhile, the Philippine Embassy in Abu Dhabi is coordinating with authorities to confirm the identities of the victims, as shared in a report by the Khaleej Times.
According to one of the victims' colleagues, Al Ain-based Filipino expat Voltaire Vizconde, he and his colleagues went home for the summer holidays and decided to join a group tour to the world-famous Boracay Island.
However, on their way to Guimaras Island, they were met with high waters and rough weather, which resulted to the grim incident at sea.
There were a total of 96 passengers and ferrymen on board the three boats. Sixty-two passengers and crew were rescued.
As per initial reports from the Philippine Coast Guard, rescuers recovered more bodies on Sunday, bringing the death toll to 31 with three persons still missing. The bodies of two UAE-based teachers, who were initially declared missing, were among those found and identified.
Philippine authorities noted that the majority of the casualties were passengers of two ferries that flipped over in sudden wind gusts and powerful waves on Saturday off the provinces of Guimaras and Iloilo.
Meanwhile, Philippine Embassy-Abu Dhabi Second Secretary Consul Rowena Pangilinan-Daquipil shared that they will extend assistance to the families of the victims in claiming benefits from authorities.
Authorities are still investigating as to why a third ferry was allowed to sail about three hours after two other ferries capsized almost simultaneously at noon amid bad weather.
Forecasters have already warned of heavy monsoon rains, thunderstorms and rain-triggered landslides amid a tropical depression more than 1,000 kilometers (620 miles) off the country's eastern coast.
Meanwhile, regular classes and work in Metro Manila have been suspended on Friday and Saturday amid heavy rains and flooding, which resulted to intense traffic jams in low-lying areas of the capital.
ALSO READ: Asian Man Drowns at UAE Beach; Police Issue Advisory