The summer season is right upon us, and with this, many tourists as well as locals will be heading over to the beach with family, friends, and loved ones to have some fun out in the sun.
ALSO READ: Abu Dhabi Police Issues Road Safety Advisory During Unstable Weather Conditions
However, while there's reason to have fun and enjoy, it's just as important to always prioritize safety and observance of rules wherever you may be, and this includes going to the beach and swimming out in open waters. This is especially important for adults with children in tow so as to avoid incidences of accidents and even death.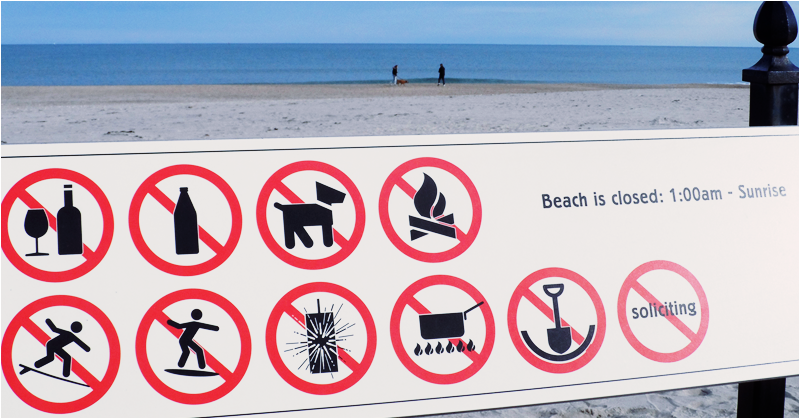 Police Issue Safety Advisory for Locals and Tourists Visiting Beaches in UAE
In relation to this, an Asian man had reportedly drowned at a beach in Sharjah last Saturday (May 18), as shared in a report by the Khaleej Times.
One of the beach-goers had reported the incident to authorities, which prompted ambulance and rescue teams to rush to the scene, only to find that the current had pulled the man in deep waters.
The man whose body had only been recovered after 90 minutes, was only in his 30s at the time of his death.
In line with this, authorities called on the public to observe safety instructions at beaches, avoid swimming in dangerous areas, as well as monitoring the weather conditions – as well as urging them to immediately report any emergencies.
While a visit to the beach could be fun, this does not mean that we have to be reckless and disregard precautions offered by locals and authorities. Remember, open waters is especially risky because there are factors that could make swimming even for trained swimmers more difficult, and so there has to be a trained eye in the area who can monitor visitors, especially tourists who are not from the area and is capable of providing the necessary support and medical attention needed in cases of accidents or emergencies.
Paying attention to signs and warnings offered by authorities will prove to be of great help in considering where and when to go out to the beach. The most important thing above all is to not perform anything risky on your own, most especially when you are not physically prepared to perform any rigorous activities such as swimming and other high-intensity activities in open environments, which does not necessarily have to be at the beach only because these things can also happen on a hike at the mountain, or performing extreme sports even in controlled locations.
ALSO READ: Filipino School Employees in Sharjah Convicted over Drowning Incident