Another batch of Filipinos were recently sent home and repatriated back to the Philippines. They are expected to file cases against the recruiters who assisted them in being trafficked to the UAE.
Also Read: PH, UAE Sign MoU to Fight Against Human Trafficking
This serves as a reminder to everyone to make sure that you secure an employment visa first as travelling to the UAE under a tourist visa will have risks. Remember that it is illegal to work while under a visit visa/tourist visa.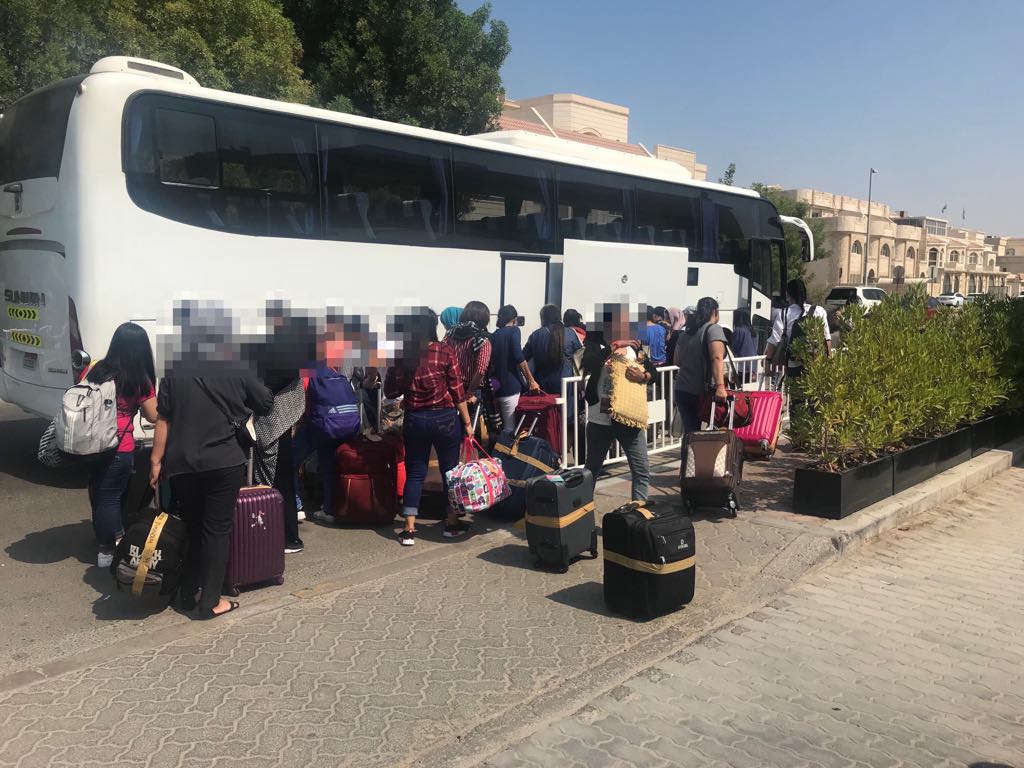 ————————————-
18 October 2019 – The Philippine Embassy brings home another batch of 55 repatriates who sought shelter at the POLO-OWWA Center in Abu Dhabi. Upon their arrival in Manila tomorrow morning, they are expected to file cases against their recruiters and against those who facilitated their being trafficked to the UAE. END
Below is the post from the official FB page of the Philippine Embassy in UAE: