Heads up as GITEX Shopper festival is approaching and this five-day event will take place at the Sheikh Saeed Halls of Dubai World Trade Centre on September 24 to 28, 2019! Every gadget and technology enthusiast in Dubai is aware of this event because this is the season where you can expect plenty of deals, offers, freebies, and promotions from the top electronics retailers in the region!
So in case you're wondering what to expect during this 2019 season, there will be focus on gaming and virtual reality, a shopper vritual zone, a dedicated hub for smart home products, discounts for gadget trade-ins, and a goal to raise a smile because of huge savings for every customer! Read more details below.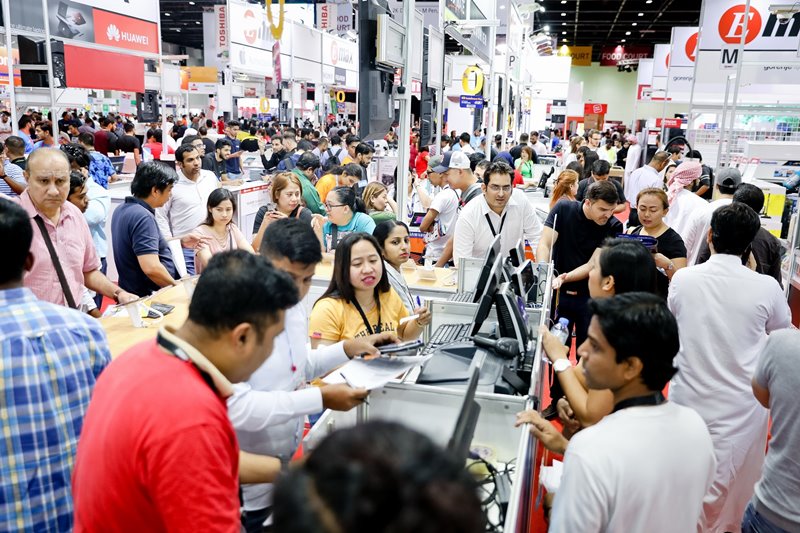 GITEX Shopper Aims to Raise a Smile when it Returns to Dubai World Trade Centre
This 2019, the GITEX Shopper returns to Dubai World Trade Centre between September 24-28. Always at the forefront of technology, GITEX Shopper will again host a wealth of products at great prices, with bundled offers and deals for an anticipated crowd of more than 125,000 visitors.
"GITEX Shopper continues to evolve at the same breakneck speed as the consumer technology sector, and with the very latest tech gadgets on the Shopper floor we are ensuring visitors get their hands on the most relevant technology tools and innovations," said Trixie LohMirmand, Senior Vice President, Exhibitions & Events, DWTC.
The one-stop shop for the biggest savings of the year will also stage a daily 'Visit & Win' draw with prizes including 2019 Mitsubishi Eclipse Cross GLX Highline and iPhone XRs – the most popular iPhone in Apple's history, and Scratch & Win prizes including Blueair Cabin car air purifiers or Tornado watches from Time House.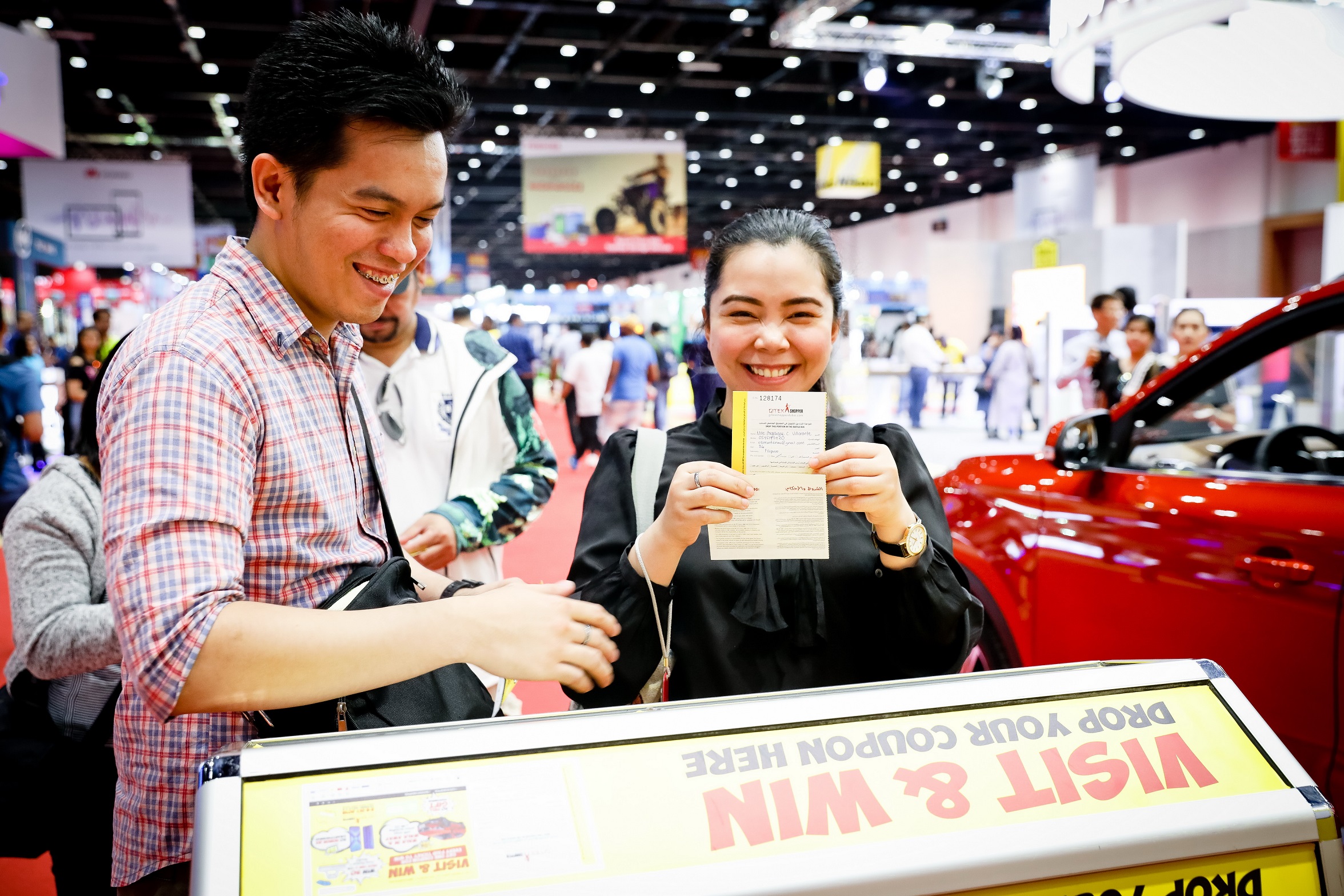 GAME ON!
Gaming and virtual reality will take centre-stage at the future-focused 2019 edition, aimed to entice gamers of all ages. According to a recent Newzoo report, this year, the Middle East and Africa (MEA) will generate revenues of USD4.8 billion this year, registering a growth of 11.5 per cent.
The super-popular Shopper Games will be returning with its mini tournaments taking pride of place on the show floor. The PC Gaming Area will be featuring Fortnite tournaments on September 26 and 27, and Super Smash Bros. challenges on September 28. The PlayStation area will host on-the-minute games including Control, Borderlands 3 and FIFA 19; the Nintendo area is enriched with Mario, Pokemon and Zelda; and a Retro Game Zone will take players back to the golden age of Atari.
ANOTHER REALITY
GITEX Shopper 2019 will also welcome the debut of the Shopper Virtual Zone for gaming enthusiasts to test their skills on Fruit Ninja, The Laser Bat, Angry Birds, Vacation Simulator, Tetris and Car Racing, while a dedicated VR/AR corner will serve as a beacon for virtual and augmented reality buffs.
SHOPPER SMART HUB
Answering the growing demand for smart home devices, GITEX Shopper has partnered with Jumbo Electronics to host a dedicated stand for smart home products, including new launches from various brands. Pankaj Kumar, head of OmniChannel Retail at Jumbo Electronics said: "We will have a dedicated zone to showcase smart home products across four categories – this includes Smart Home Connectivity, Smart Home Security, Smart Home Entertainment and Smart Home Automation. We will have plenty of exclusive products, bundles and offers at the event."
GITEX SHOPPER TRADE-IN
Following the popularity of the initiative's inauguration during GITEX Shopper 2018, the show's organisers, DWTC, will be hosting the second Shopper Trade-in, with the goal to further encourage visitors to recycle their unused electronics during an amnesty, which will reward them with vouchers to spend during the exhibition.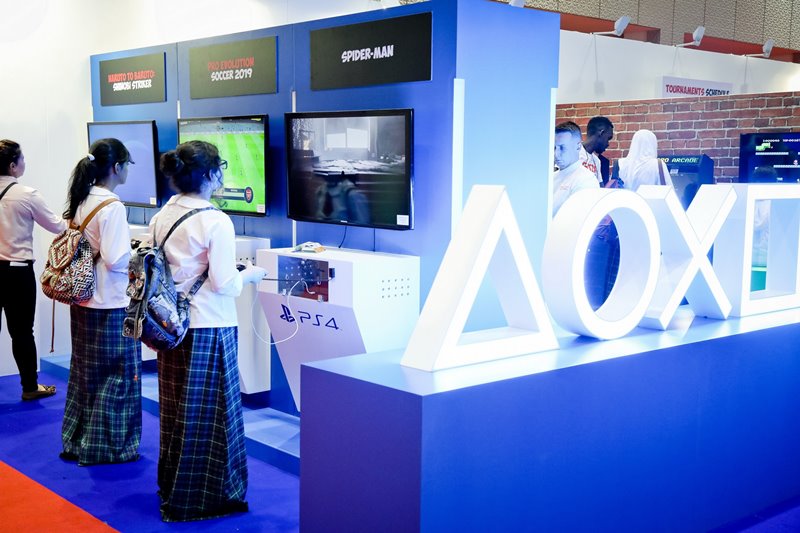 DEALS TO BE SEALED!
Bargains are expected to fly off the GITEX Shopper floor with DWTC research showing that, of the 125,000 visitors at last year's event, 81 per cent came to snap up offers and deals and more than half – 54 per cent – delayed their planned electronics purchases until GITEX Shopper to ensure they got the best deals.
Key exhibitors participating at this year's event include Jumbo Electronics, Sharaf DG, Axiom, MSI, Logitech, Monster Computers, Right View Group, Tradex Middle East, KY Style Home General Trading, Time House Trading, Nishat General Company, Aamaal, Citibank, Yuet Meng Trading, Collector Consulting, and Al Safeer Group.
Commenting on why Sharaf DG returns to show year after year, CEO Nilesh Khalkho said: "GITEX Shopper is the only event where consumers can find the entire electronics retail industry together and it has been always a pleasure for us to showcase our entire range and directly interact with consumers from all over UAE. More importantly GITEX Shopper is the perfect platform to reach out to our target audience and satisfy their needs."
GITEX SHOPPER AIMS TO RAISE A SMILE
GITEX Shopper aims to go the extra mile in satisfying visitors this year, with a range of experiences that have been designed to spark additional excitement with the promise that big savings will make you happy!
"GITEX shopper has something to offer everyone and is a platform where visitors get the best deals on electronics. To add to this, the Shop & Win contests and lucky draws bring additional excitement to the shoppers. Flash deals, spot prizes and exclusive bundles are somethings customers do look for at GITEX Shopper," Sharaf DG's Nilesh Khalkho said.
Jumbo Electronics' Pankaj Kumar added: "GITEX Shopper brings a fun, festive atmosphere to consumers in the UAE, so the event has traditionally been very popular. Additionally, they get some of the best deals and offers on the latest technology, so it is always a great place to get together with friends and family and shop for the latest tech gadgets and products."
GITEX Shopper 2019 is open daily from 11:00am – 11:00pm. Tickets are pegged at only AED 20. Children under five enter free while student groups of 50 and above can get tickets at AED 10 per student. Creating even more convenience, visitors spending above AED300 will get six hours of free parking at DWTC. Tickets can be bought now through https://www.gitexshopperdubai.com
For the latest on GITEX Shopper 2019 news, visit www.gitexshopperdubai.com or follow the event on Twitter, Facebook and Instagram.
Contact Information
Address: Sheikh Saeed Halls, Dubai World Trade Centre
Website: https://www.gitexshopperdubai.com/
Facebook: https://www.facebook.com/GITEXShopperDubai/
Instagram: https://www.instagram.com/gitexshopper/
Google Map Location: Dubai World Trade Centre
In case you want to know how to get to the World Trade Centre in Dubai for the Gitex Shopper event, please check out this map guide below. You can just use the metro train for a quicker and more efficient way to travel so you can avoid looking for parking space and traffic.