As the battle against Covid-19 is still far from over, social distancing and safety guidelines need to be consistently observed. Shoppers and business owners are specifically reminded to comply with these guidelines, especially since authorities will be able to easily spot violators within shopping establishments such as malls and markets soon.
The Abu Dhabi Department of Economic Development (ADDED) has launched the Smart Emergency and Control Room for the remote inspection and monitoring of several economic establishments. The initiative was set in place to ensure that residents, shop-goers, and store owners across Abu Dhabi comply with COVID-19 rules and regulations set by the government.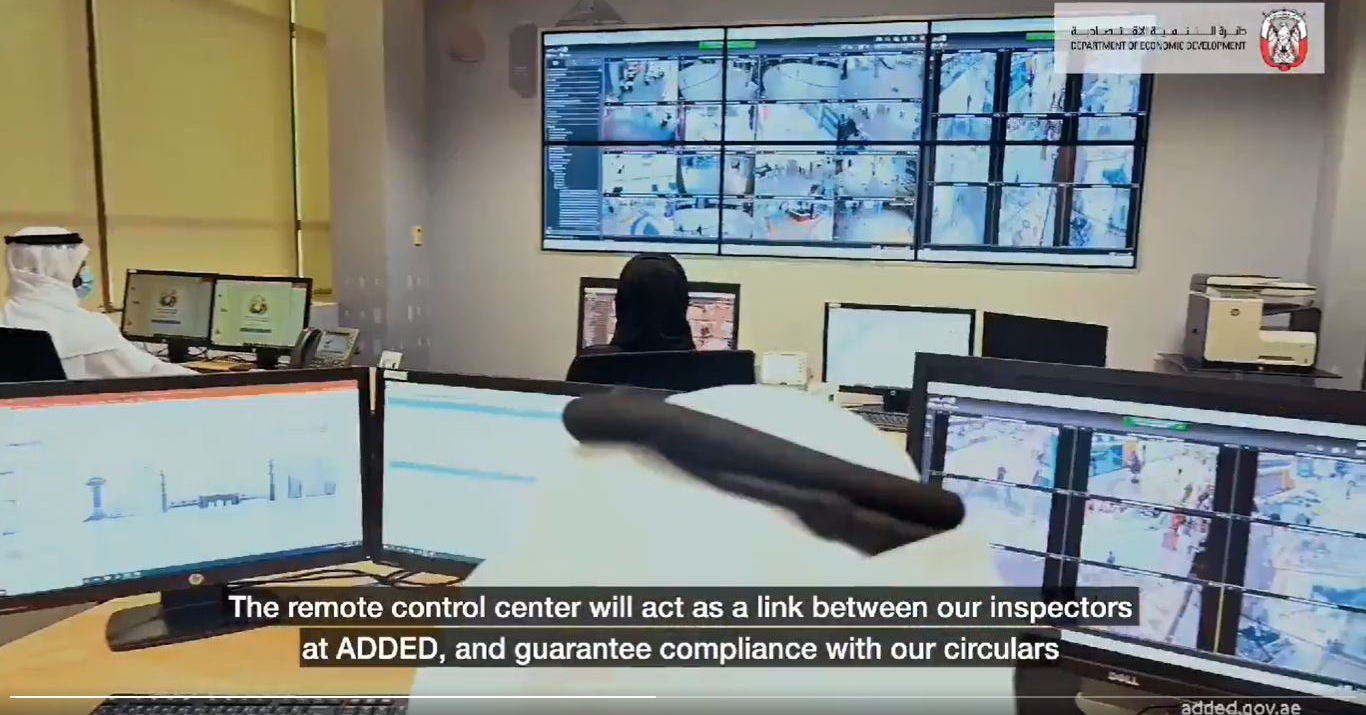 [Beware] New CCTV Network Installed to Catch Social Distancing Violators in Abu Dhabi Establishments 
ADDED Undersecretary Rashed Abdul Karim Al Balooshi said, "The 24/7 control center covers stores and sales outlets in the emirate's three regions – Abu Dhabi, Al Ain, and Al Dhafra – via a smart monitoring system dedicated to support the inspection teams in spotting the gathering and identifying violations in real-time and take action accordingly, providing them with accurate data in terms of the violations' time and location, as well as the persons involved."
Al Balooshi noted that the state-of-the-art technology will then play a key role to help authorities pinpoint violators and would encourage the public to comply with the rules to curb the spread of COVID-19.
"The Control Center is equipped with a smart live camera system operated 24/7 by our dedicated inspection teams to facilitate the monitoring process and increase the efficiency of response to consumer complaints as well as activating the role of the field inspector," he added.
#ADDED, in cooperation with @AbudhabiMCC , has launched its Smart Emergency Control Center for inspection and remote monitoring of economic establishments across the emirate of Abu Dhabi. The aim is to develop and facilitate inspections of outdoor and indoor markets and ensure.. pic.twitter.com/6n0Je9fe6E

— دائرة التنمية الاقتصادية – أبوظبي (@AbuDhabiDED) August 16, 2020
In line with this development, Al Balooshi urged the public to exercise caution at all times, be responsible, and to adhere to the set rules and guidelines in promoting and maintaining public safety by helping curb the spread of COVID-19.
The new CCTV network is part of the ADDED's initiatives to ensure the delivery and regulation of business and commercial activities in the Capital while maintaining high levels of services in ensuring consumers' welfare and enhancing the emirate's business environment.
ALSO READ: 16 Best Online Shopping Websites in the UAE