Meet Farah, an Associate Director (Compliance & Back Office Manager) in a leading investment bank in Dubai. She has been living in Dubai for 10 years and has worked for the same company ever since she arrived when she was 24 years old. She worked her way up to being in her current post, earning experience and taking training and exams in the process. This teaches us that we if we aspire to be in higher positions in our work, we also need to dedicate time and effort by learning new skills and gaining more experiences to fit in the job roles we aspire.
Farah recently had her immigration papers in Canada approved and is embarking on a new chapter in another country. She is grateful for the experience that Dubai has taught her and she gives a tip to expats to always remember why we're here in another country. Given that there's a huge amount of consumerism, we should be reminded not to get distracted at the 'lavish' lifestyle and think about our goals and the future. Read the rest of our interview below.

OFW Profile: Pinay Associate Director (Compliance & Back Office Manager) in Dubai
Nickname: Farah
Current Profession:Pinay Associate Director (Compliance & Back Office Manager)
College course: Political Science
How many years in Dubai? 10 years
1. Tell me about yourself.
Hello there. You can call me Farah or Jay. I've been here in Dubai since I was 24 years old and landed my first job here in a leading Investment Bank. I am currently the Associate Director in the same bank handling the Compliance & Back Office Department. I have a Bachelor's Degree in Arts major in Political Science from Ateneo De Davao University and obtained masteral units in Public Administration from University of SouthEastern Phils.
2. Why did you come to Dubai?
I wanted to earn money to provide for my family and also save so I can go back home and pursue my dream to be a lawyer. But then I realized later on that I don't need to be a lawyer to study laws and regulations. It's actually what I do now in Compliance.
3. What were your previous jobs?
I got absorbed by a law firm in Davao City Philippines after a mandatory on the job training there during college. Then I moved to an international banana company as a Legal Assistant in the Legal department situated in the same city.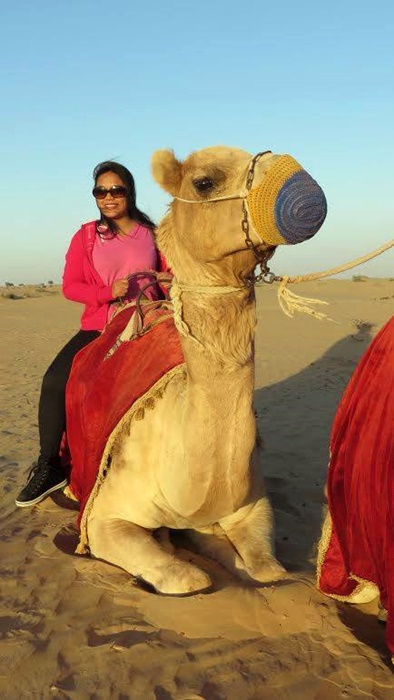 4. How do you find your current job? Are you happy/satisfied with it?
I find my job in Compliance both challenging and rewarding. I had to obtain a lot of external trainings, pass exams and earn years of experience to fit in my role. It is a tough profession as it involves big responsibility and even personal liability. But I'm happy and thankful beyond words to be given such career opportunity and growth hence I'm giving my best to contribute to the company. I take pride in what I do and I'm always trying to learn and improve my craft.
5. Are you able to save in Dubai? Why/How?
The cost of living in Dubai is high and it's also easy to overspend and fall in a debt trap here. In the beginning it's hard to resist the urge to shop, eat out and party. Yet later on, I accidentally met a financial adviser where I learned to keep track of my expenses and allot money for savings, insurance and investments.
6. Is it difficult to live in Dubai? What are/were your struggles? What's life like outside work?
Starting up is quite hard. You will have to adapt to the new environment, culture and people from all walks of life. The struggle for me was to be able to blend in, adjust and also assert at the beginning especially at my work where it is male-dominated and I am the sole Filipino at that time. The job and Dubai life can be both demanding and hectic too. It can be frantic and  fast paced that it could burn you out. But struggles are what build your character & make you appreciate the journey.
As time went by, I was able to settle in and learned to balance life. You have to take work seriously but enjoy life at the same time. Hence, I go out and make friends, travel on my off and also pursue my hobby and passion in dancing.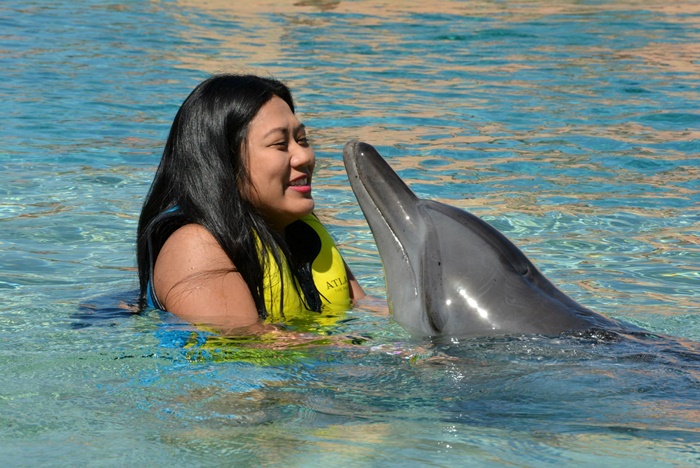 7. What do you Like about Dubai?
Overall, Dubai is pretty safe place to live. You can walk at night without fear of your life or possessions. If you forget your stuff in the taxi, toilet or any public area, there's a big chance you will get it back.
Also, the city is constantly growing and developing. There's a lot of work opportunities. There's always something new to see and exciting things do.
Most of all, Dubai/UAE is well situated making it easier to fly anywhere in the world. There are also plenty of cheap air fares even with world class airlines or airmiles perks you can take advantage of. In my 10 years of stay in Dubai, I'm fortunate I visited 40 countries.
8. What do you NOT Like about Dubai?
I think the convenience, materialism and lavish life in Dubai seems pretty enjoyable for sometime yet at some point it could consume a person if you allow it.
9. What are your plans in your career/family/future?
I got my immigration papers in Canada approved. The time has come to set the sail once again. Dubai was a stepping stone for me to be able to venture out and seek for another career & personal breakthrough.
10. You have any tips for Kabayans when working/finding work/living in Dubai?
Know what you want, set a goal for yourself and persevere to accomplish it. Always challenge yourself and continue to improve your skills to be an asset to the company you work for. You can be mediocre, average or phenomenal if you choose to. So why be less when you can be the best?
Lastly, with so much consumerism in Dubai, it's easy to get distracted. Don't forget your priorities and the reason why you are here. So focus on that. It's ok to enjoy your earnings but don't live a lifestyle you can't afford. Live within your means.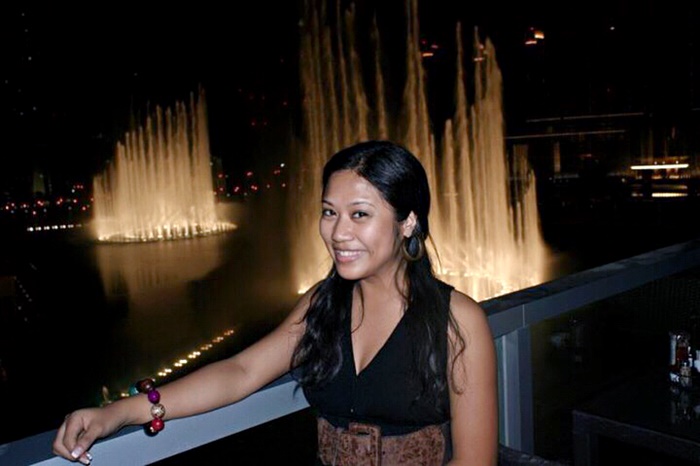 —————————————
*Photos provided by Farah
Are you an Expat in Dubai? Do you want to be featured in the website? Send us an email telling us you want to be featured at admin@dubaiOFW.com and we will send you the set of questions! Let's help other Pinoys who want to come to Dubai understand what life in the UAE is like through your story.