Imagine listening to relaxing jazz music, a refreshing drink in hand, and great company by your side. Looking up, you see yourself surrounded by the magnificent buildings and towering skyscrapers of Dubai. The spectacular view simply takes your breath away.
This experience can be yours at Level 43 Sky Lounge. This is an open-air bar situated — you guessed it — on the 43rd floor of a hotel building along Sheikh Zayed Road. At 155 meters high, the place offers panoramic views of the city's skyline.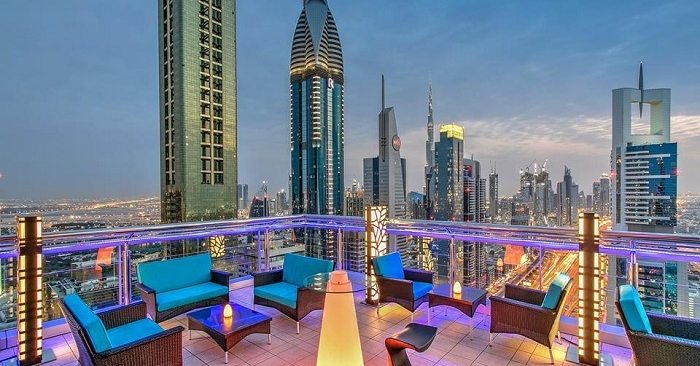 Gazing at Dubai's Skyline from Level 43 Lounge in Sheikh Zayed Road
Here's what you can expect at the Level 43 Sky Lounge:
Panoramic Views. What better way to look at Dubai's skyline than from a tall, open-air terrace? Get ready to take lots of pictures as you and your friends gaze at the city from Level 43. On a clear day (or night), you will be able to see Atlantis The Palm, Burj Al Arab, Burj Khalifa, Dubai Mall, and the gorgeous Jumeirah coastline.
Refreshing Drinks. Level 43 serves a variety of cocktails, mocktails, and other beverages. It is the best place to relax after a long day of work or travel.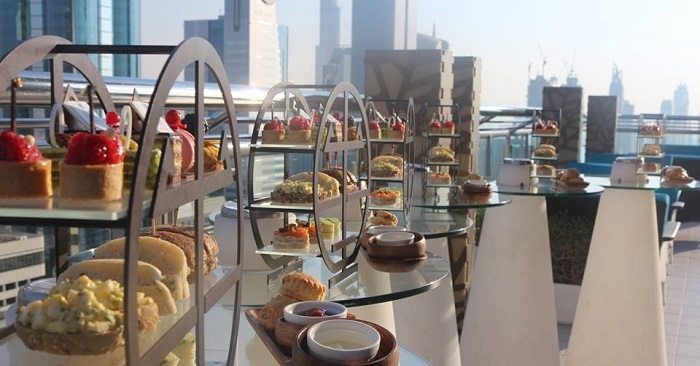 Tasty Treats. You and your friends will enjoy the light meals, pastries, and snacks served in this open-air bar with a view.
Exciting Events. From time to time, Level 43 holds "ladies' nights," movie screenings, and other exciting events. Definitely something to look forward to every week!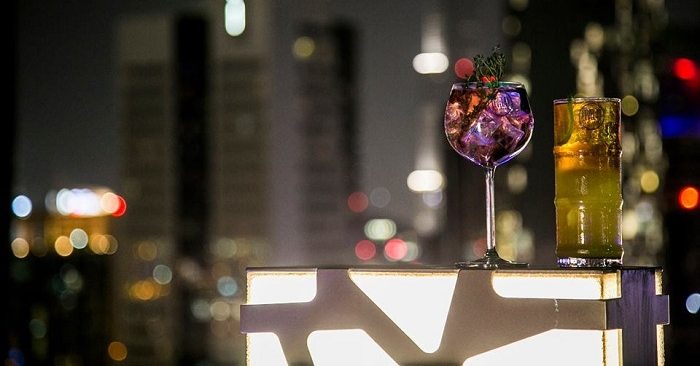 Location, Hours, and Contact Information
You can find Level 43 Sky Lounge at Four Points by Sheraton along Sheikh Zayed Road. The bar is open everyday from 6pm to 2am.
For more information about Level 43 Sky Lounge, you may contact:
Address: P.O. Box 116162, Dubai, UAE
Phone: +971564142213
Email: SZR.Level43@fourpoints.com
Website: http://www.level43lounge.com/
Whether you are residing in Dubai or just passing by, don't pass up the chance to have a "sky high" view of the city. A view that you can experience by going to Level 43 Sky Lounge.