Our next OFW interview features Louiela, who has lived in Abu Dhabi for 6 years. She is a Nurse by profession, but at the moment, you can find her traveling and vagabonding around Armenia! As an avid blogger, she has contributed articles to DubaiOFW before, particularly about her solo travel to Romania.
A few months ago, we asked Louiela to be featured in this section, but she politely refused at that time. She shared, "I kept delaying; I was waiting for a perfect time that I can be an inspiration to my fellow OFWs… but that time never came. I believe that the best time is now, being honest with my answers in whatever circumstances I'm in right now."
With sheer honesty and candor, Louiela talks about her experiences, struggles, and lessons learned in the UAE. Likewise, she talks about the importance of maintaining a life-work balance, being financially-wise, and chasing dreams. Keep on reading to know her story in the following OFW feature.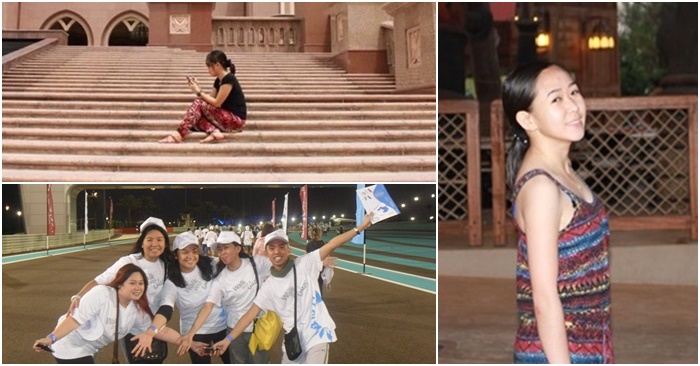 OFW Profile: Louiela of "Beyond Chasing Dreams"
Nickname: Louiela
Profession: Nurse
Hobbies: Blogging and Traveling
Years in Abu Dhabi: 6 years
1. Tell me about yourself.
Dear fellow OFWs, I am Louiela, a Nurse by profession. I have worked in Abu Dhabi for 6 years. Personality wise, I am more of an introvert.
2. Why did you come to the UAE?
It is because of the ambition to become rich. For sure, you know what I mean! And my fellow OFWs know how difficult it is to achieve this wish. Yes, I came here to seek a greener pasture. UAE didn't fail me in this aspect. Working in the UAE gave me so many opportunities in my growth as an individual. If you have any chance to come and work legally in the UAE, don't think twice.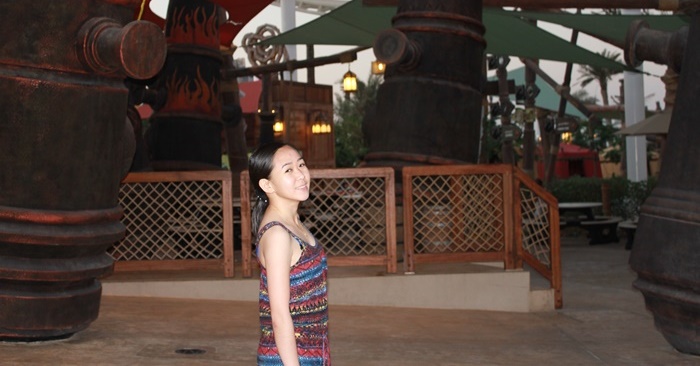 3. What were your previous jobs?
I am grateful that I was able to practice my profession as a Nurse while staying in the UAE. It is because I have the license as well.
If you aren't a licensed nurse, it doesn't mean you cannot work here. I have many friends who have worked and striven hard to pass the exam and get the license here. Opportunities never run off. You can also work in an insurance company, as a healthcare assistant, medical secretary, medical transcriptionist and many other jobs connected to healthcare.
4. How do you find your current job? Are you happy/satisfied with it?
Currently, I am on a "mid-career" break. I am living the life I really wanted now. I am bound to fail but I have high hopes that I can still sustain this kind of life for a longer time.
Being happy with your job is a must. Job burnout is real. Happiness really matters. Learn to maintain equilibrium. At the end of the day, money comes as a second priority.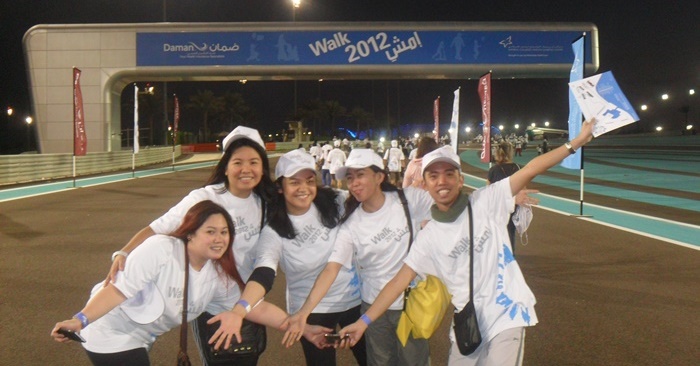 5. Are you able to save in Abu Dhabi? Why/How?
Yes and no. Saving is a crucial thing for me, to be honest. Allow me to share my personal experience about this…For the first two years of my stay in the UAE, I did't have any savings. Then I learned to invest for 3 years. After that, I pursued my dream of traveling, during which I lost control in saving money again.
It was easy for me because I have a credit card and friends to run to if I lack money. Dear fellow OFWs, please put in mind that in times of need, no one will help you, except you. With this mindset, you'll be forced to save. So what can you do now? Save while you are able!
Saving and spending is a choice. No matter how much the salary you receive, if you know how to manage your money, you'll definitely be able to save. In my case, I don't have the control to spend and save so I don't mind paying somebody to teach me financial literacy. Yes, I am taking the pains to pay somebody to help me invest!
6. Is it difficult to live in Abu Dhabi?
United Arab Emirates is my second home. I hope Abu Dhabi would still love me as one of its expat residents. I was able to adjust to living in Abu Dhabi, and it isn't that difficult.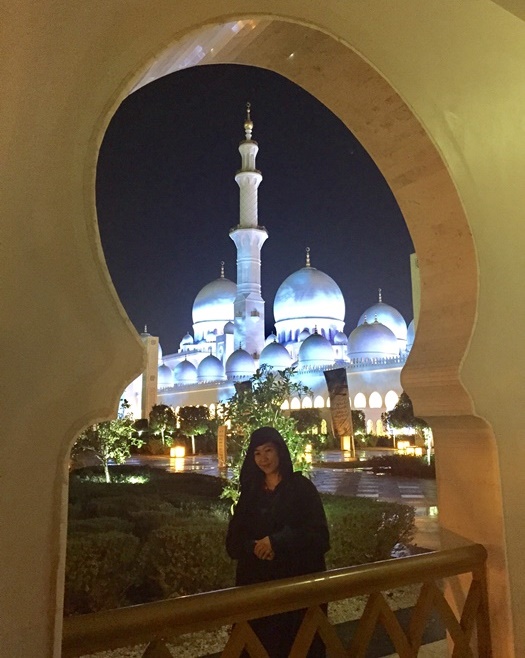 7. What do you Like about the UAE?
There too many reasons why I like the UAE. To mention few of them: better opportunities; safety, which means I feel so safe walking alone even at 1 am; and here, Christians can express their faith in God. Many Christian churches and bands have come here already (e.g. Planetshakers, Hillsong United, Don Moen, Michael W. Smith, Chris Tomlin, and many more.). It also has many direct international flights.
8. What do you NOT Like about about the UAE?
The scorching summer heat! But don't worry, I have endured it for how many years! If many can endure it, you can as well. Increasing house rent and now, the increase with taxi fares. But I believe that we can always cope with these.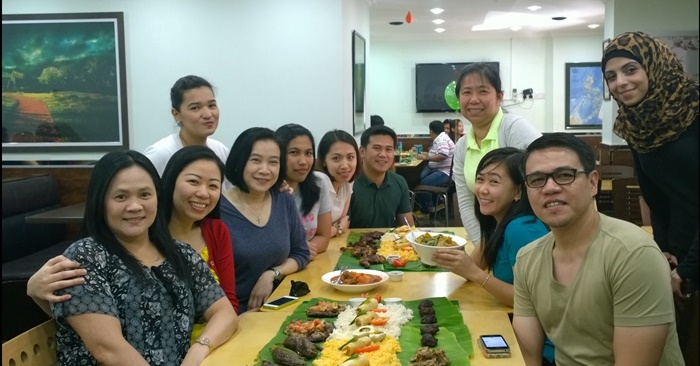 9. What are your plans in your career/family/future?
No definite plans as of now. I am happy with what's happening with my life right now – single, no commitments, no responsibilities. I am loving my freedom and independence nowadays.
10. You have any tips for Kabayans when working/finding work/living in Abu Dhabi?
I believe in giving back to God because He gave us first the opportunities. Maintain balance with work and money; cherish happiness and in whatever priorities you have. Get a life! And don't forget your dreams.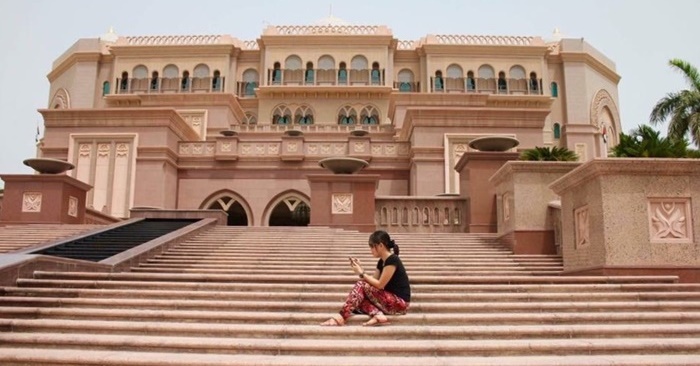 You can read more about Louiela's journeys and gain some travel tips through her blog, http://www.beyondchasingdreams.com/. You can also follow her via social media on:
——————–
*Photos provided by Louiela
Are you an Expat in Dubai? Do you want to be featured in the website? Send us an email telling us you want to be featured at admin@dubaiOFW.com and we will send you the set of questions! Let's help other Pinoys who want to come to Dubai understand what life in the UAE is like through your story.