RAKBANK or National Bank of Ras Al-Khaimah PJSC, is a publicly joint stock company in the UAE. Its main location is Ras Al-Khaimah and it's traded on Abu Dhabi Securities Exchange. Rakbank's shares are publicly offered and open for investors.
If you are seeking for work openings from this company, please check out the steps and other vital information you need to apply for a job from RAKBANK below.
Operating under the banking and financial services industry, Rakbank offers retail and business banking services. In 2009, it was one of the few banks that reported a profit in that year. It had total assets amounting to AED 34.5 billion during the first half of 2014. Other financial services it provides are small business banking and commercial banking.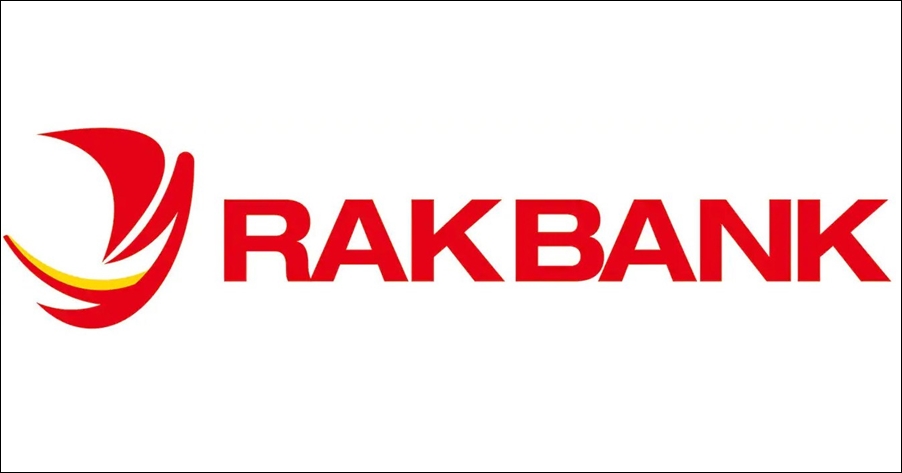 How to apply for a job in Rakbank in the UAE
Applying for a job in the UAE is just easy if you know how to do it properly. As you browse for jobs, you may stumble upon scam recruiters and fraudsters. This is why you need to talk to trusted agents only. If you are looking for a job in Rakbank UAE, the company has its own official career website where you can apply. You can go to https://careers.rakbank.ae/. Here, you can submit your updated CV, search for jobs, and update your own dashboard.
Aside from this official career website, you can also go to other work platforms such as Indeed.ae and LinkedIn. You may want to find the exact profile and Rakbank and their posts regarding the availability they have. Make sure to apply only in positions that suit you the most.
RakBank History
Rankbank had a remarkable history. In 2006, it withdrew from lending companies in the construction and civil engineering sectors outside Ras Al-Khaimah. Because of that, it only maintains a residual exposure in those sectors and nothing in construction of high-rise towers. In 2009, the bank was also listed among the financial institutions that had profits in the year. In 2013, Rakbank launched its Islamic Banking Unit called Rakbank Amal although there was a flood of investment in other emirate. The Islamic bank products and services of Rakbank are provided through its subsidiary—the Rak Islamic Finance Company. In 2014, the bank announced that it was acquiring a major stake in Ras Al Khaimah National Insurance Corporation.
Facts & Figures
Rakbank is a publicly traded bank listed on Abu Dhabi Securities Exchange.
Some of its key people are H.E. Mohammad Omran Alshamsi, Peter William England, and Deepak Majithia, who are the Chairman, Chief Executive Officer, and Chief Financial Officer.
In 2014, its assets reached AED 34.5 billion.
In 2014, Rakbank ranked first in the UAE and 17th in the world for having high return on assets.
It has more than 39 branches and over 293 ATMs in the country.
It also has telephone, mobile banking, and online banking channels.
List of services Rakbank handles
Personal
Accounts

Current Account
Savings Account
Call Deposit
Fixed Deposit Plus
RAKVAlue – Accounts

Cards

Emirates Skywards World Elite Credit Card
World Credit Card
Titanium Business Credit Card
Corporate Purchase Credit Card
Corporate Executive Credit Card
Standard Debit Card
RAKelite World MasterCard Debit Card
Business Debit Card
RAKelite Business Debit Card
FC Barcelona Prepaird Card
Travel Prepaid Card- Dual Currency
RAKvalue Credit Cards

Loans

Home in One
Personal Loans
Mortgage Home Loans
RAKauto Loans
UK Mortgage Loan
Overdrafts and Salary Advance
Cash Loan
Education Loans

Insurance

Car Insurance
Travel Insurance
Home Insurance
Life Insurance
Savings Plan
Hospitalization
General Insurance
Health

Salary Transfer
RAKMoney Transfer

India
Sri Lanka
Philippines
Nepal
Pakistan
Bangladesh
InPay
Select
RAKselect

Exclusive benefits on account
Enjoy banking convenience
Access to a diverse range of insurance and investment products
Preferred segment for clients who meet any of the criteria given by the bank.
Business
Accounts
Business Finance
Term and working capital finance
Asset based finance
Forex
Insurance
SMEsouk
Rakbankpay
Wholesale
Financial Institutions
Trade Finance
Commercial Banking
Corporate Banking
Rakbiz- Equip
Cash Management
Elite
Rakbank Elite
Buisness Elite
RakInvest
Market Outlook
Islamic
Accounts
Cards
Finance
Select
Wealth Management
Takaful
Rakvalue
Business Equipment Finance
Rewards
Investor Relations
Company Information
Shareholder Information
Financial Performance
What it means to work in Rakbank
Here are some of the reviews and feedback of Rakbank employees.
Team Leader: it's an excellent place to work and build the career
"It's an excellent place to work, I recommend Rakbank for others but I lost job due to current situation. but I am sure if there is any chance management will give opportunity to redundant staff for future."\
Virtual Relationship Manager: Good place to learn
"Enjoyed working at RAKBANK with supportive work culture and management.
Supportive
Engaging
innovative
Multi Dimension
international standard
Very much Highly Rewarding."
Senior Collections Advisor: Privileged to work at Rakbank
"The hardest part of the job is the stress, by the stress in my department I was able to solve the hardest tasks. The most enjoyable part of the job once you solve the customer issue, and finish my target given to me early. I learned a lot in Rakbank, 5 years makes me a very professional person and makes me able to work under pressure. My expereience with rakbank is amazing."
Technology Analyst: Overall good working environment
"I have got opportunity to serve Rakbank for more than 11 years in IT Department as Technical System Analyst. The working environment and team spirit was really excellent and will never for those moments in my life time will be always faithful to Rakbank."
Project Manager: productive and fun place
"RAKBANK gives you the perfect platform to work and show case your skills, motivates employees through regular training's and perks and gives you the opportunity to explore new work and domain areas of your interest."
Contact Information:
Address: Rankbank Head Office, P.O. Box 5300, RAK Operations Centre, Emirates Road, Ras Al Khaimah, UAE
Main Telephone Number: 04-2130000 | 600 54 4049
Website: rakbank.ae