I received my ATM card after I signed up for Savings Account from Banco De Oro through a money exchange center in here in Deira. I got the card after a couple of months of my application which was a bit delayed for I don't know what reasons. Anyway, I was happy because I've been meaning to get a Philippine savings account for myself. I already have one from RAKBank but after being advised by the Exchange representative that it's good to have money saved when I go back to the Philippines, I was convinced to get an account for myself.
Online Banking Feature
Also, I wanted to use the ATM Account when doing transactions online. I do some sideline jobs online and I wanted to have a Philippine account to transfer my online funds conveniently here in Dubai.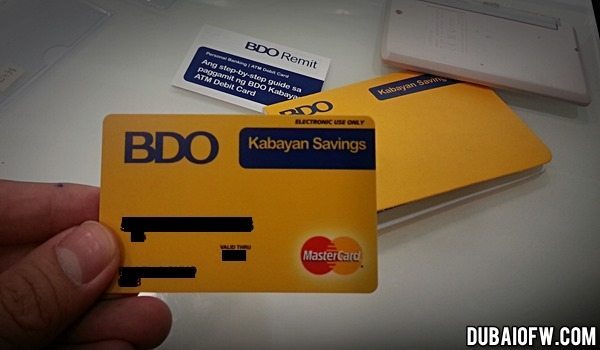 It comes with a passbook too
OFW ATM Savings Account by Banco De Oro
Big problem after I received the ATM card, I found out that I need to go home to the Philippines in order to have the account activated. It cannot be read by ATM machines here in Dubai which explains the case. The issue is that I just came from vacation and I won't be going home until after a year or so which makes the BDO kabayan ATM card almost useless.
Online Banking Enrollment
Nevertheless, I enrolled the account in Online Banking so I can monitor my funds when onilne. I signed up at the BDO website and the next instruction was to submit a printed copy of the application to the Exchange Center.
The representative at the Money Center called BDO and BDO said that all Online Banking Sign-ups have been temporarily stopped. They've been encountering fraud issues because of bogus accounts being enrolled. Now I cannot use even the online feature! Sheesh. This is annoying because I thought things would be simpler but because of these updates, I'm left stagnant.
My only option now is to use the BDO to deposit money as savings, and when I get back to the Philippines, I'll visit the nearest BDO branch to have the card activated. See you in a year Pinas and BDO!