In an earlier post, we shared some tips for managing money during the pandemic. However, pandemic or no pandemic, it's important for us to learn how to manage our finances. There may be times when we need to borrow money, and it's good to know that there are companies that we can turn to during our times of need.
For this post, we shall discuss trusted money lenders in Dubai. Since these are Philippine-owned or based, we can rest assured that they understand our situation. Of course, like any other debt, we must manage and pay our loans with them accordingly. Please be careful in choosing a Filipino money lender in Dubai because you don't want to end up paying additional fees that may be too much for you to handle. Always make sure to read all the terms and conditions before agreeing to accept any type of loan.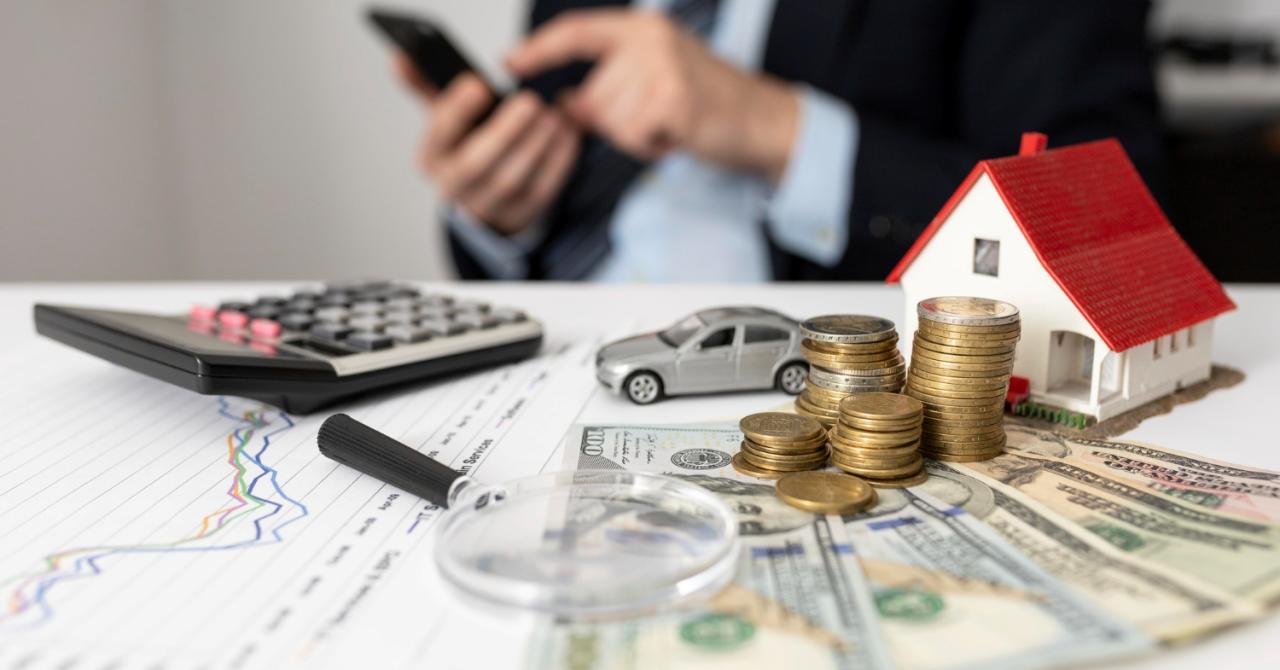 Reminders About Money Lending in Dubai
Let's face it. Every now and then, we find ourselves "short," especially when there's an emergency or an urgent need in our families. There are also times when we are planning to make a huge expense, e.g. buying a car, building a house, or starting a business. During these times, we may be thinking about getting a loan.
Here in Dubai, and the entire UAE in general, you can always get a loan with a bank, although the process can be daunting because of the stringent requirements and procedures — not to mention the careful checking of your credit score.
Aside from banks, there are private money lenders, but at this point we must share a word of caution: Lending money without a license is illegal in the UAE. This is because there are some private money lenders who have been known to impose extremely high rates. They demand passports from borrowers, and even harass those who are not able to make payments on time. This type of harassment is a crime!
That being said, we urge you to engage only with trusted money lenders, such as banks. We will talk more about private money lenders later, but for now let us focus on Philippine banks and government entities as loan providers.
List of Filipino Money Lenders in Dubai
Fortunately, there are several Philippine banks with offices in Dubai. Some of these banks offer loans to OFWs and their families. In addition, we have also included a couple of government agencies where OFWs can access specific types of loans.
1. Bank of the Philippine Islands (BPI)
The Bank of the Philippine Islands (BPI) is one of the leading banks in the Philippines, and it has many offices overseas. To OFWs, this bank offers personal loans amounting to a maximum of PHP 100,000 up to PHP 1 million.
One of the requirements to avail of a BPI OFW Personal Loan is to have a minimum income of PHP 30,000 per month. To learn more about this financial product, you can get in touch with the BPI Representative Office in Dubai, with contact details and location map as follows:
Address: Shop No. 1, Al Diyafah Bldg (same side with Carrefour opposite Hana Center), Al Mankhool Rd, Dubai, United Arab Emirates
Telephone: +971 4 354 2977
Website: http://online.bpi.com.ph/
Google Map:
2. BDO Unibank, Inc.
Another leading bank in the Philippines is BDO Unibank, Inc. or simply "BDO." It offers two types of OFW loans: (a) BDO Kabayan Personal Loan Unsecured, which is a multipurpose and non-collateral loan for OFWs with a fixed income; and (b) BDO Kabayan Personal Loan Secured, which is offered against hold-out on joint or individual account deposits, maintained with BDO as security.
For these loans, the minimum loan amount is PHP 10,000, while the interest rates vary between 1.25% and 2%. Payment terms are flexible, and borrowers can choose to make fixed monthly payments within as short as three months, and up to as long as three years, depending on the type of loan.
To qualify for a BDO Kabayan Personal Loan, a borrower must be at least 25 years old, have at least a two-year continuous job contract, a gross monthly income of PHP 20,000, and good credit history, among other requirements.
Here are the contact details and location map for the BDO Unibank, Inc. Representative Office in Dubai:
Address: G2 Dutco House Building No. 44, Al Ittihad St., Port Saeed, Deira, Dubai, United Arab Emirates
Telephone: +971 4 591 0292 / +971 50 798 2668
Website: http://www.bdo.com.ph/
Google Map:
3. Philippine National Bank (PNB)
You may have heard of the Philippine National Bank, a leading bank with numerous branches in the Philippines and abroad. To OFWs, this bank offers the "Own a Philippine Home Loan" or OPHL for short. As the name says, this is basically a home loan that enables OFWs working in the UAE to avail of bank financing for residential properties in the Philippines.
Notably, the "Own a Philippine Home Loan" may be used for these purposes: (a) purchase of a lot, house and lot, townhouse/rowhouse, or condominium; (b) house construction or home improvement; (c) reimbursement of purchase or construction cost; and (d) refinancing or loan take out of an existing Philippine home loan.
For more information about this loan offered by PNB, you can get in touch with the bank's representative office in Dubai through the contact details below:
Address: Reef Mall, Salah Al Din St, Deira, Dubai, United Arab Emirates
Telephone: +971 4 336 5940
Email: pnbdubai@pnb-sa.net
Website: https://www.pnb.com.ph/dubai/ophl.php
Google Map:
4. Overseas Workers Welfare Administration (OWWA)
We have previously shared about the Overseas Workers Welfare Administration (OWWA) and its benefits for OFWs and their families. One of their programs is the OFW – Enterprise Development Loan Program (OFW-EDLP), formerly known as the OFW Reintegration Program or ORP.
As the name suggests, OFW-EDLP is a loan facility that aims to support enterprise development among OFWs and their families. In other words, OFWs who would like to start a business in the Philippines can apply for this loan. The amount depends on the business project and type of borrower:
Individual Loan Borrowers (Single Proprietorship) – Loan amount ranges from PHP 100,000 to PHP 2 million
Group Loan Borrowers (Cooperatives, Partnerships, Corporations) – Loan amount ranges from PHP 100,000 to PHP 5 million
As for interest, the interest rate id 7.5% per annum for the entire duration of the loan, which should not exceed seven (7) years.
To qualify, an OFW must be a certified OWWA member and has completed the Enhanced Entrepreneurial Development Training (EEDT). Notably, OFWs who are abroad may be represented by their spouse (if married), or by their parents or children (if single, separated, widow, or widower) in the Philippines.
5. Pag-IBIG Fund
As you may know the Pag-IBIG Fund offers multipurpose loans and housing loans to its members, both inside and outside the Philippines.
To be eligible for the Pag-IBIG Multipurpose Loan (MPL), an applicant must have a minimum savings of PHP 4,800 with Pag-IBIG. The loan amount itself would depend on the member's savings and earnings with the agency.
Meanwhile, the Pag-IBIG Housing Loan offers home financing of up to PHP 750,000 for any type of property in the Philippines. To qualify for this loan, a member should have 24 monthly savings with Pag-IBIG, and a monthly income of not more than PHP 17,500 per month.
Since they are government entities, both OWWA and Pag-IBIG may be contacted through the Philippine Overseas Labor Office in Dubai. Its contact details and location map are as follows:
Address: Street #2C, Beirut St. (near Al Qusais Police Station), Al Qusais 3, Dubai, United Arab Emirates
Telephone: +971 50 652 6626
Website: http://www.polodubaiportal.org/
Google Map:
Tips Before You Borrow Money from Private Money Loans
So far, we have talked about where you can borrow money as an OFW in Dubai. Your best options would be to apply through a bank (whether a Philippine or non-Philippine bank) — and, if you are eligible — through a Philippine government loan program, such as those offered by OWWA and Pag-IBIG.
However, if, for some reason, you are not able to get a loan from a bank or government office, you may start thinking about approaching private money lenders. Whether you get it from private money lenders in Deira or other more populous places, if you find yourself in this situation, allow us to share some tips:
1. Private lenders are a last resort.
Consider getting a loan from a private lender for these reasons only: (a) your bank loan was not approved; (b) your government loan was not approved; (c) you are not able to borrow money from family or friends; and (d) you simply need the money urgently, and you don't have time to wait in banks or government offices.
2. Choose your lender wisely.
If you have decided to borrow money from a private lender, be sure to choose wisely. Indeed, there are some Filipino money lenders who can be trusted and have a good reputation. However, there are others who may not be so trustworthy.
3. Beware of "instant" loans.
Some private lenders may entice you with "instant" loans, offering a huge amount of money even if you don't present proper documents. Beware of such claims! If it sounds too good to be true, it is most likely a scam.
4. Pay your loans on time.
Just like with banks, you are bound to incur penalties for late payments to money lenders. So as much as possible, pay your loans on time. We've all heard of "horror" stories where people get harassed when they are not able to pay on time. As mentioned earlier, this type of harassment is a crime, so it's best not to associate with such lenders!
5. Research, research, research!
Before anything else, do your research! Do not put yourself in a situation where you would have to make rash decisions. Plan your budget wisely. Give yourself time to build savings and have a good credit score. This way, if you need to make a loan, you would have better chances with banks instead of going to private lenders.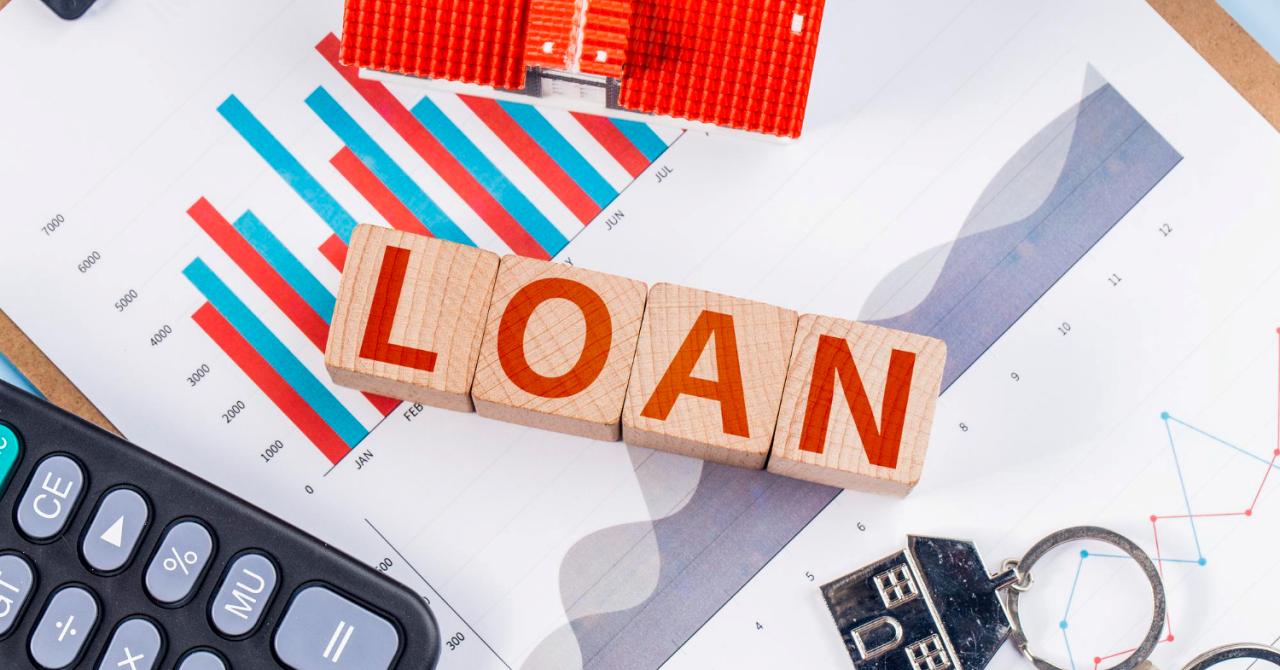 The Bottom Line
When it comes to money matters, never forget why you have decided to go abroad in the first place: to earn more, to save more, and to make good investments. Before applying for a loan, make sure that you are able to meet the terms. Moreover, private money lenders should be treated as a last resort. As much as possible, consider getting a loan from banks and legitimate entities only.
Speaking of loans, check out this guide for more tips on how to avoid falling into a cycle of debt, be it in Dubai or anywhere else!