Chibog – a Filipino slang word that means "eat" or "food" – this is a description posted on the wall of the restaurant and that's exactly what you can expect to do when you visit Chibog Restaurant. Located at Al Seef Tower 2, Cluster U in Jumeirah Lakes Towers (JLT), this restaurant specializes in traditional comfort Filipino cuisine.
We visited this place one afternoon and had a wonderful time eating some of their hearty dishes. The interior was cozy, with friendly service and a nice atmosphere. The menu offered a wide selection of dishes, including classic Filipino favorites such as Sinigang na Bangus, Beef Kare-Kare, Pancit Palabok, Chibog Signature Beef Ribs BBQ, Chicken/Beef Sisig, Chicken/Beef Dinakdakan, Tapsilog, Beef Bone Marrow, Lumpiang Shanghai, and more.
Chibog Restaurant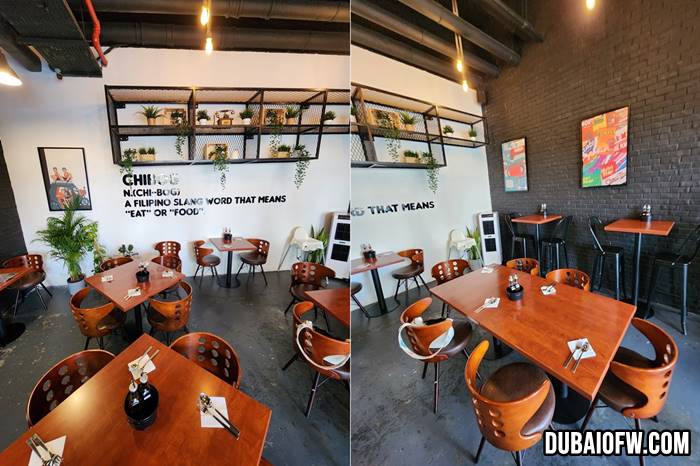 inside the restaurant
How Chibog Restaurant Started
Chibog started as a Cloud Kitchen last July 2022 in Al Quoz, Dubai. Their operations were focused on handling deliveries and catering only. After a few months of testing the market, they made a business plan and pitched a physical restaurant concept to possible investors.
Their pitch was successful and after going through business license applications, approvals, and inspections from Dubai authorities, they were able to open the doors of their very own restaurant in JLT in November 2022. Chibog Restaurant now handles dine-in customers, catering, as well as delivery in the area.
We are glad that more and more Filipinos in the UAE are building their own businesses. After all, the Pinoys in UAE are a strong 650,000 bunch here. It's good to learn about fellow kabayans venturing into different thriving businesses and going beyond the employee setup.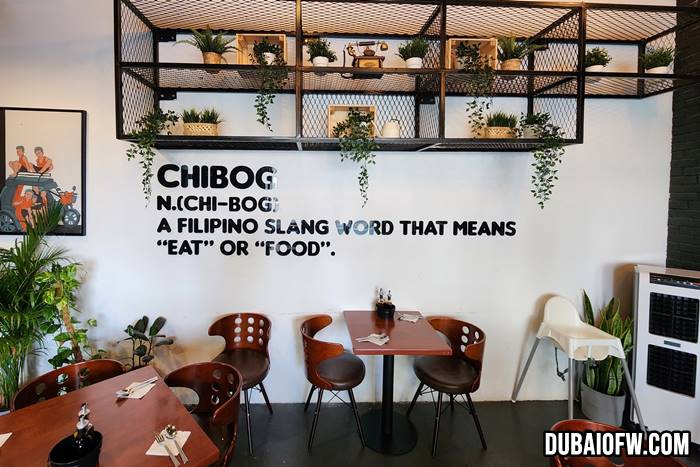 Filipino Restaurant in JLT Dubai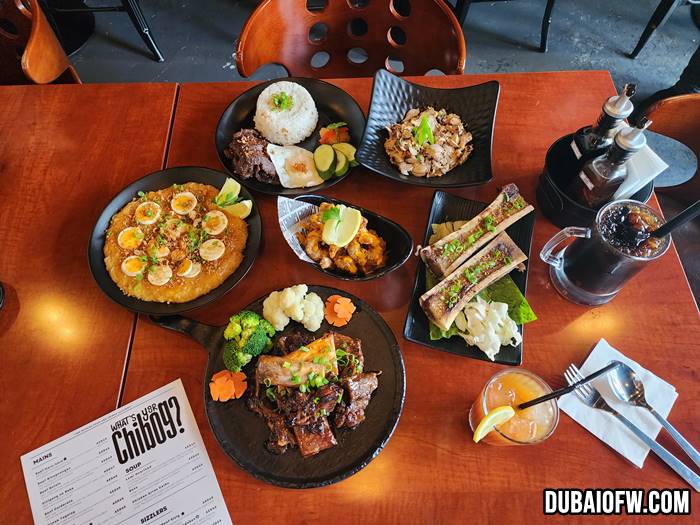 Chibog Feast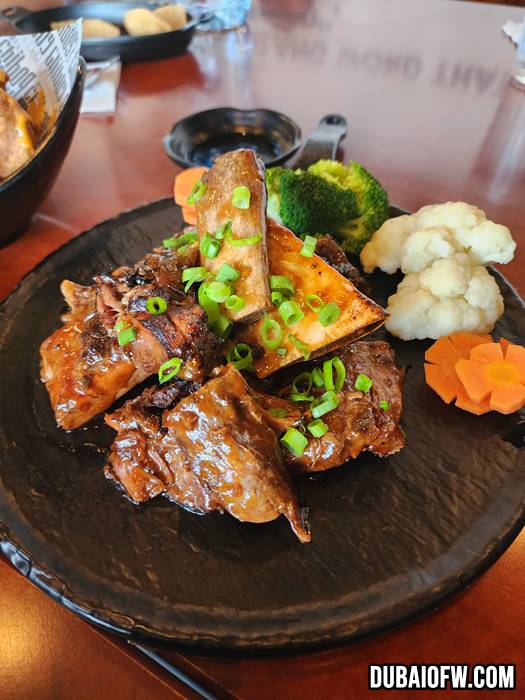 Beef BBQ Ribs
90's Batang Pinoy Vibes
We were able to talk to the co-owners who are young professionals and they mentioned that they're proud to introduce Filipino food to other nationalities in Dubai. They provide authentic and classic Filipino comfort food.
As a Filipino, when you dine in their place, they want you to feel the nostalgic 90's Filipino "Batang Pinoy" vibes and enjoy the food.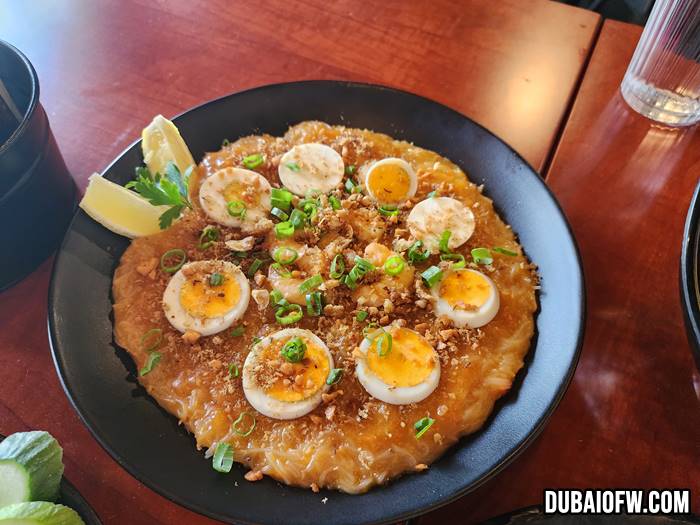 pancit palabok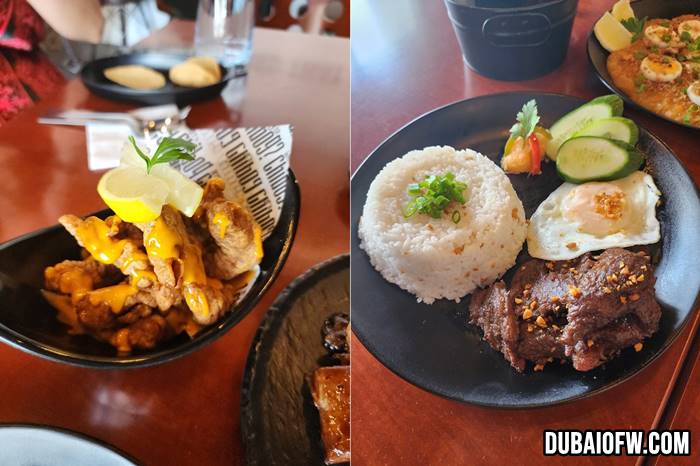 dynamite shrimps – Tapsilog
Quality Filipino Food in Dubai and Reasonable Prices Too
At Chibog Restaurant, the quality of food plays a major role in their success. They have a full-time chef and kitchen staff that take pride in preparing delicious Filipino dishes.
We had their signature beef BBQ ribs, dynamite shrimp, Tapsilog, Pancit Palabok, Chicken Dinakdakan, and Beef Bone Marrow. We definitely recommend Chibog Restaurant if you want to experience Filipino cuisine with some comfort food feel.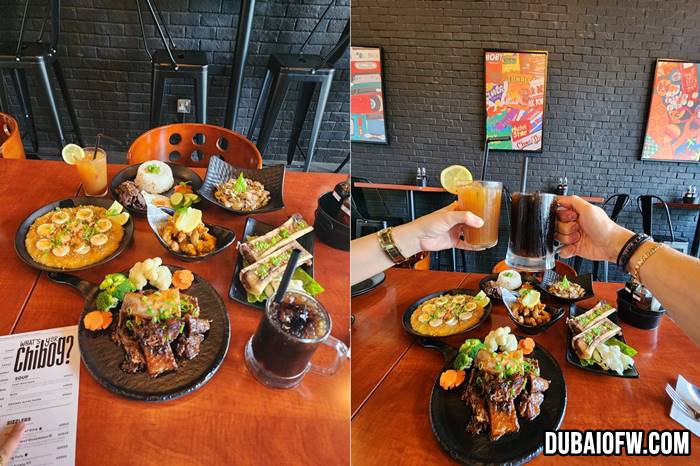 Chibog Dubai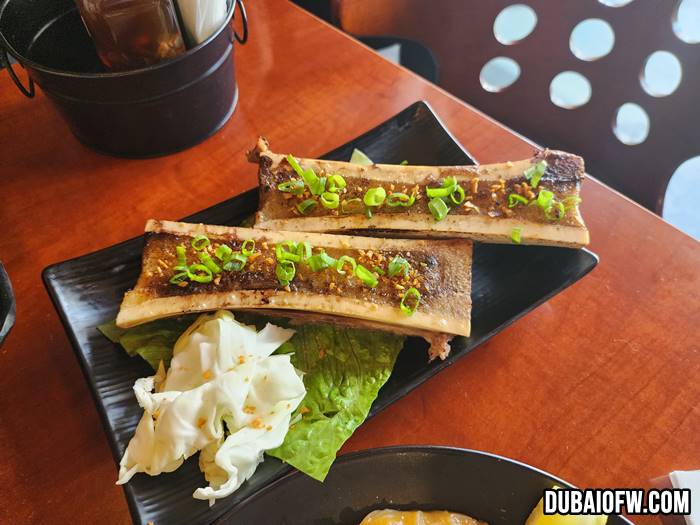 Beef Bone Marrow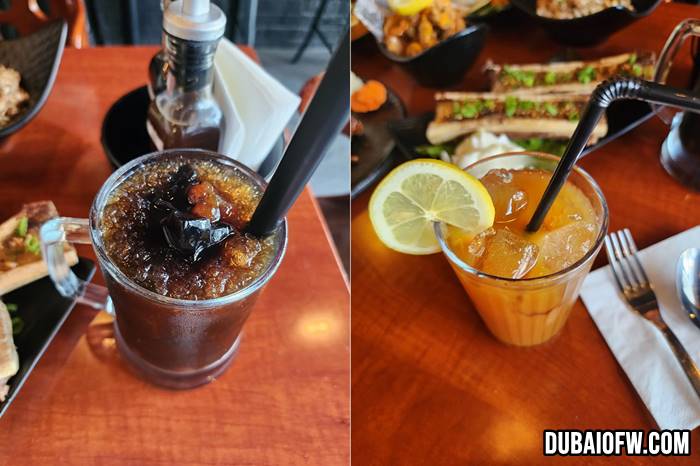 Sago Gulaman – Iced Tea
Overall, we had an awesome time dining at Chibog . Their atmosphere was friendly and cozy, service was efficient, the menu excellent selection of classic Filipino comfort food favorites, and prices were very reasonable as well – highly recommended.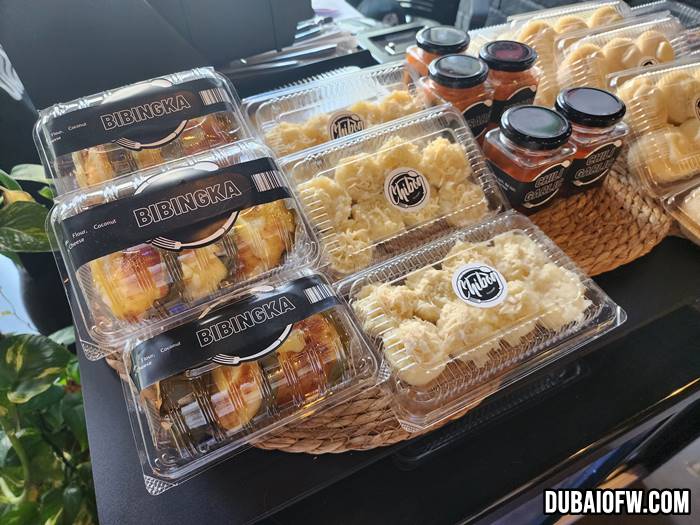 Filipino delicacies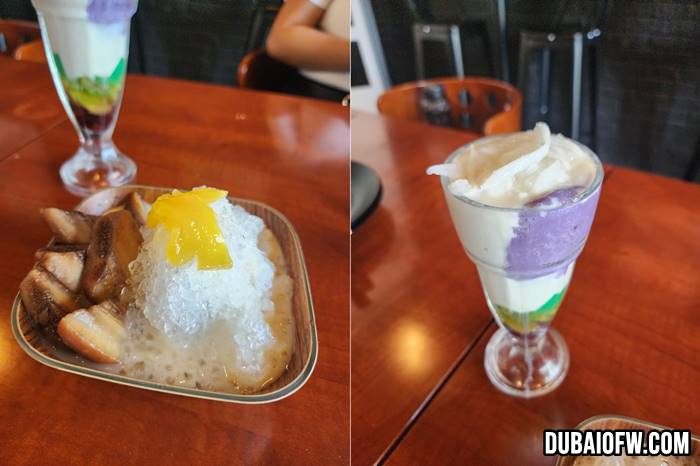 minatamis na saging – halo-halo
Video: Chibog Restuarant Dubai
Check out this video clip of Chibog Restaurant based on our visit:
22 Photos: Chibog Filipino Restaurant in Dubai
Here are some more pictures of Chibog Dubai to give you an idea of what to expect from this Filipino restaurant:
Summary
Overall, we had an enjoyable and delicious dining experience at Chibog Restaurant. The atmosphere was cozy, and service friendly, the menu offered a wide selection of classic Filipino comfort food favorites, and the prices were very reasonable – highly recommended. If you're looking for authentic Filipino cuisine in Dubai, Chibog is definitely worth checking out!
How to Get There
Take the metro and stop at Sobha Realty Station (Red Line).
Take Exit 1.
There is a 5-minute walk to get to Chibog Restaurant.
Contact Information
Chibog Restaurant UAE
Address: Shop S05, Al Seef Tower 2, Cluster U, JLT, Dubai, United Arab Emirates
Telephone Number: 04 568 4538
Facebook: https://www.facebook.com/chibog.ae/
Instagram: https://www.instagram.com/chibog.ae/
Google Map Location
Here's a map guide to the location of Chibog Restaurant in Dubai: