Great news for employees at Emirates Group as they will receive an additional bonus of 24 weeks' pay to commemorate the airline's record-breaking performance. This is a testament to their hard work, dedication and professionalism throughout the past year.
The Emirates Group has been able to weather turbulent times and come out on top even in the midst of a global pandemic. With revenue up 81%, this bonus reward is well deserved and will be welcomed by employees across all departments.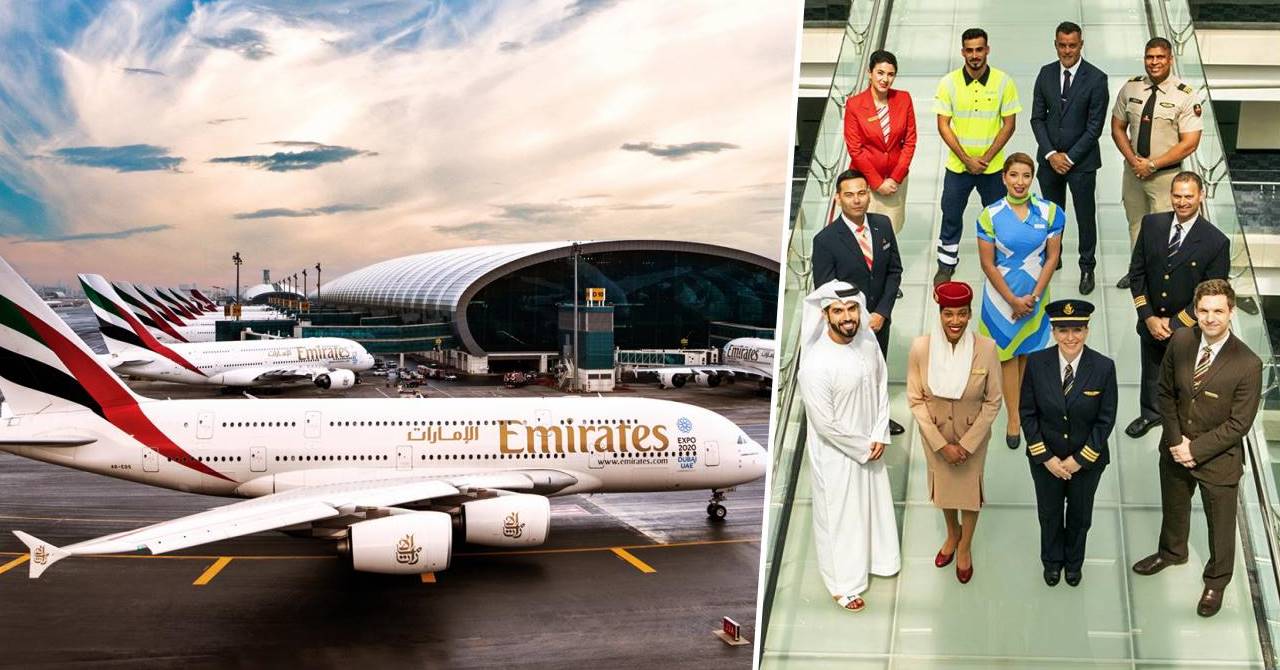 According to a report from The National, staff at Emirates Group will be celebrating after the company announced record-breaking profits of Dh10.6 billion ($.9 billion), which will entitle over 100,000 of its employees (including pilots, flight attendants, ground crew, eningeering staff, etc.) to a share of the bonus profit.
The financial year ending in March saw revenue jump 81 percent to Dh107.4 billion, with 43.6 million passengers carried – an increase of 123 percent compared to the previous year. This rise in numbers is due to travel restrictions being lifted and borders reopening, which have triggered a surge in demand for air travel.
Sheikh Ahmed bin Saeed, chairman and chief executive of Emirates Airlines and Emirates Group said: "We had anticipated the strong return of travel, and as the last travel restrictions lifted and triggered a tide of demand, we were ready to expand our operations quickly and safely to serve our customers."
He continued: "As a result, we have delivered a record financial performance and cash balance for our financial year 2022-2023. This reflects the strength of our proven business model, our careful forward planning, the hard work of all our employees, and our solid partnerships across the aviation and travel ecosystem."
This marks an historic achievement for Emirates Airlines; one that has been made possible due to their commitment towards providing safe air travel while keeping up with customer demand during these difficult times. A special bonus in recognition of this success is certainly well deserved.
This bonus payment looks set to be another sign that Emirates Group continues to go from strength to strength, as it strengthens its position in the aviation industry after every hurdle life throws at it. It also indicates confidence from investors and demonstrates how profitable investing in Emirates can be for shareholders. Undoubtedly, this bonus payment will be a morale booster for employees and is sure to improve productivity in the workplace as well as job satisfaction.
We can only hope that other companies follow suit and reward their hardworking staff through similar bonuses or incentive schemes. After all, these employees have helped many of these businesses survive the pandemic by continuing to provide exceptional services while shouldering significant risk. This news from Emirates Group shows that investing in people was worth it and we applaud them for taking such swift action!